Babe Lash Eyelash Serum is pretty new to the scene but we're delighted it's here. As you may already know, the eyelash serum scene is pretty heavily populated. Sometimes, it feels like there's a new serum everyday. And for the vast majority of new eyelash serums, all it takes is one glance over the ingredients list to dismiss it off bat.
But this serum is not your run-of-the-mill, fortified-with-peptides sort of eyelash growth serum.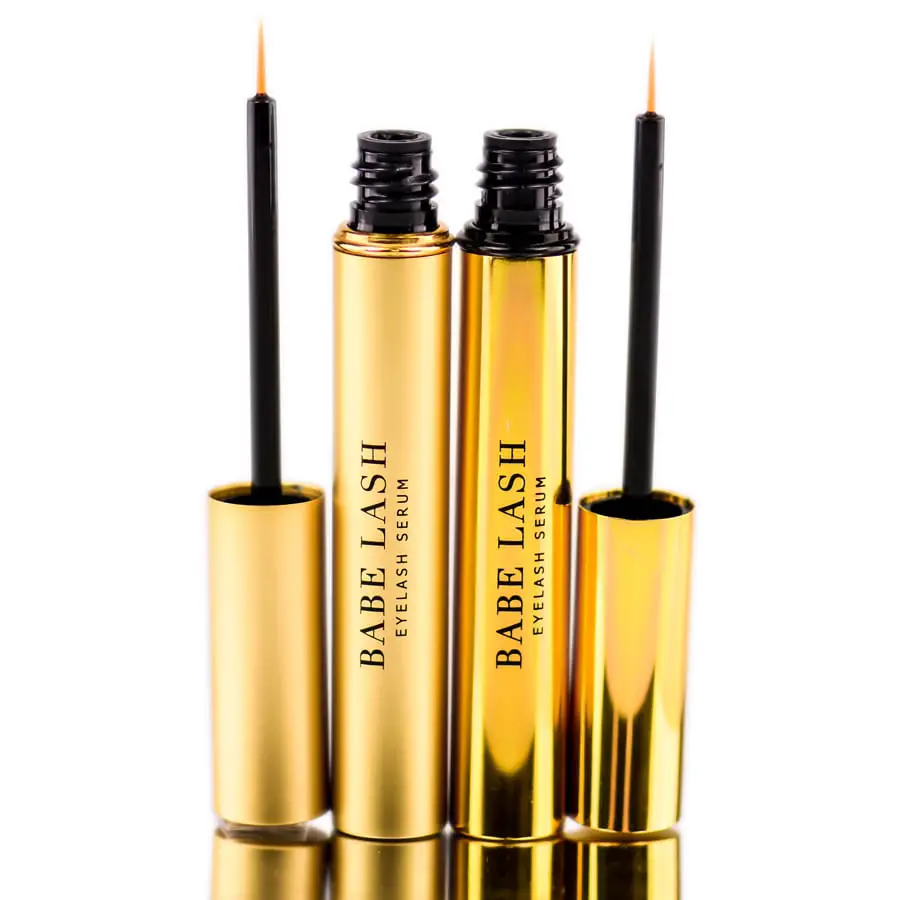 Not that there's anything wrong with peptides. It's just that if you're looking for a drastic sort of difference – the sort of length and thickness that you never thought you could get without extensions, well, you need more than peptides. And that's exactly the sort of lash growth most of us lash freaks are after.
So it's a good thing that dramatically longer, thicker and fuller lashes are exactly what Babe Lash Eyelash Serum brings to the table – and it does it all for a super affordable price.
What We Love About Babe Lash
To start off with, here are the major perks that we love about Babe Lash Eyelash Serum…
It's got potent ingredients
Pretty much the most important thing to look for in an eyelash growth serum – the one thing that determines whether you'll simply get slightly thicker, healthier lashes or ridiculously long, full lashes is the active ingredients used.
Peptides, botanical extracts and nourishing oils will strengthen lashes, helping to reduce lashes falling out and giving you a fuller overall lash line. But when you're looking for real serious eyelash growth – nothing compares to a prostaglandin analog.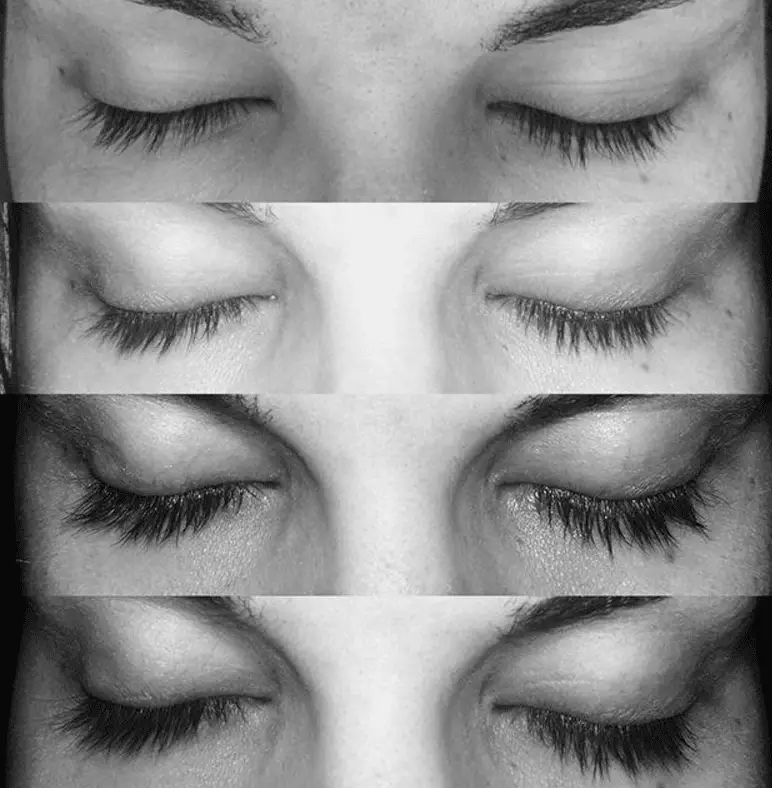 The thing is, the majority of lash serums don't use prostaglandins. That's why we're so darn happy when we find one that does – especially at this price tag. Babe Lash uses Methylamido Dihydro Noralfaprostal (MDN), which is a potent yet gentle prostaglandin analog that's closely related to Bimatoprost, the active ingredient in Latisse. It works just as well, too.
It's really competitively priced
Eyelash growth serums are an ongoing expense since once you stop using them, your lash growth stops. This is why it's preferable to opt for a serum that you can comfortably afford to purchase every few months.
Babe Lash – at a very low price point for a 2mL bottle – totally fits the bill. The generously portioned bottle makes for a 3-month supply, which comes to roughly $10 per month. This makes Babe Lash one of the most affordably priced, prostaglandin-containing lash growth serums on the market.
It works
Put simply, Babe Lash works. In around two months' time, you'll notice lashes that have grown to lengths that are almost too long. Lash extensions will become a thing of the past and mascara will be entirely optional.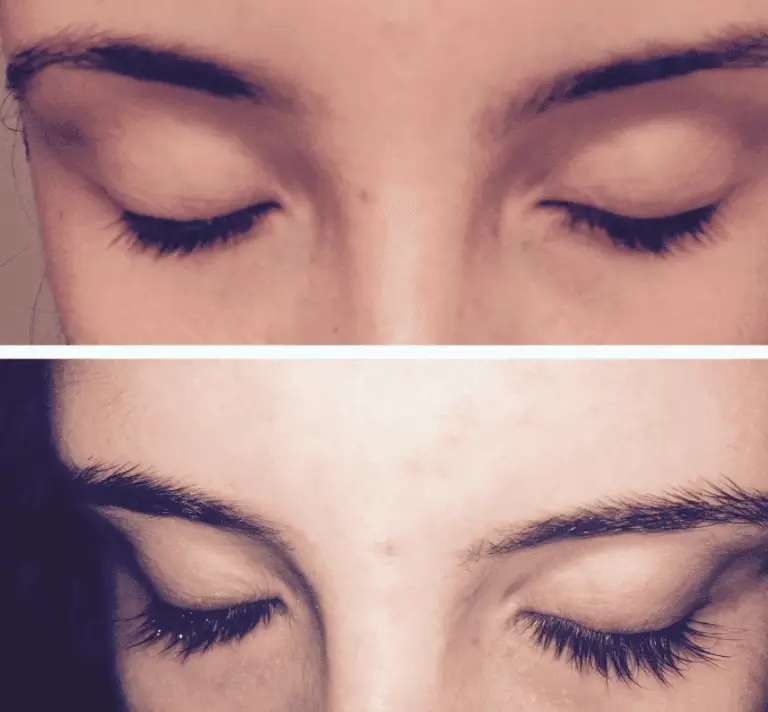 It does take longer than they claim – they say 4 weeks, but expect to wait at least two months for a real change. It's worth the wait, though, since you'll come out at the end of those months with undoubtedly longer, fuller lashes.
What We Don't Love About Babe Lash
This serum is one of the most effective ones on the market but it's not all daisies and butterflies. There are some downsides you should know about as well…
Can darken eyes and skin
The most serious side effect of prostaglandin analogs is that they can cause irises to darken. This effect is permanent and the reason why we absolutely do not recommend light-eyed people to use lash serums containing prostaglandins.
Prostaglandins may also cause eyelid skin darkening as well as redness of the eyelids. This eyelid skin change is a result of increased melanin in the skin but it is not permanent and will go away several weeks after you stop using prostaglandin.
Irritation can happen
If you have sensitive skin or eyes, this eyelash serum is probably not for you. As effective as it is, it can also be irritating, and red, inflamed eyes are never attractive, even with a full set of gorgeous lashes.
So if you have sensitive or allergy-prone skin or eyes, buy and use with caution. The irritation may get better after a week or so – it can take a bit of time for your skin to adjust to prostaglandins – but please, for the love of god, stop using the product if it continues to upset your skin and eyes.
Be careful where you apply
The Babe Lash serum – like pretty much all these lash serums – is clear, which makes it pretty hard to tell where you applied it. Which can tempt some of us to be like: "hmmmm, maybe I should just dab a little more on…"
Resist this urge when it comes.
If you touched the applicator to the base of your lashes – you're good. All it takes is the tiniest little amount – there's no need to over-do it. Not only will you waste the serum, but you also risk the chance of getting the excess serum on other parts of your skin…and yes, it will encourage hair growth so be vigilant where you apply and don't over-do it!
Babe Lash Eyelash Serum: Our Verdict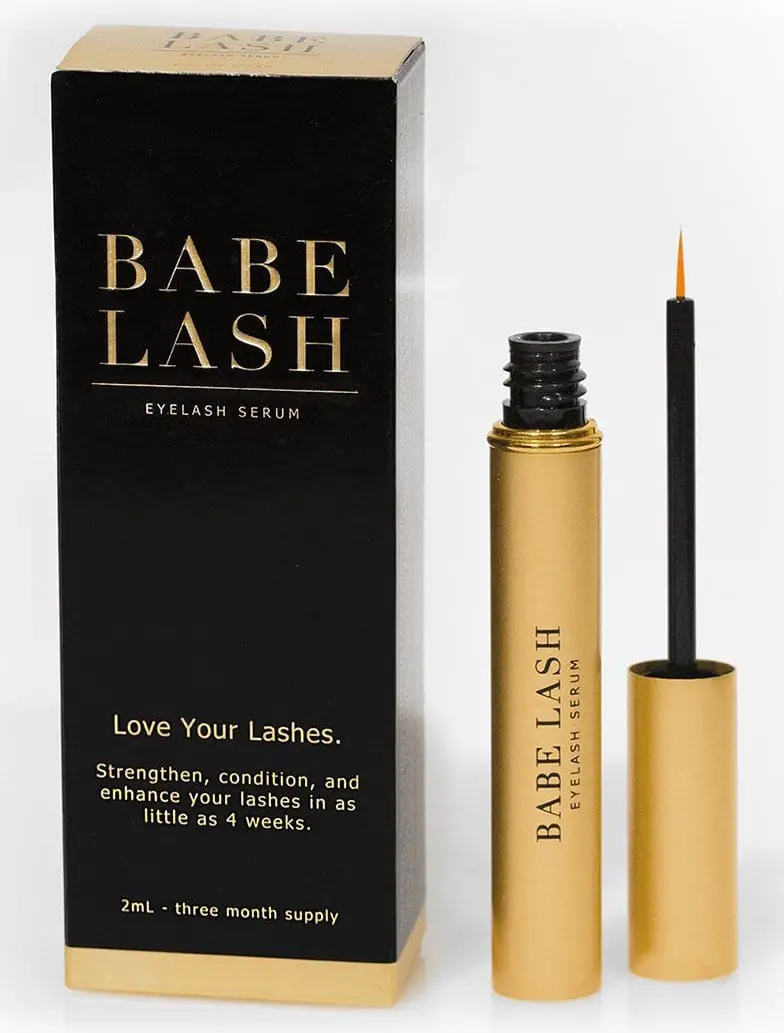 Overall, this is a highly effective eyelash serum at a really good price. The only real drawback is that it's not a gentle formula and can cause eye and skin irritation if you have sensitive skin.
But if your skin can tolerate it, it's one of the best choices out there!
Babe Lash Eyelash Serum Ingredients: Water, Glycerin, Hydrolyzed Glycosaminoglycans, Sodium Hyaluronate, Panthenol, Sodium Lactate, Vitis Vinifera (grape) Seed Extract, Panax Ginseng Root Extract, Polysorbate 20, Sodium Pca, Sorbitol, Proline, Hydroxyethylcellulose, Yeast Extract, Chamomilla Recutita (matricaria) Flower Extract, Arctostaphylos Uva Ursi (bearberry) Tocopheryl Acetate, Methylamido Dihydro Noralfaprostal, Leaf Extract, Magnesium Ascorbyl Phosphate, Triethanolamine, Phenonip