Whether you're going to love or hate DHC Eyelash Tonic depends on one crucial factor: your expectations. You see, there are a million and one eyelash serums on the market but they don't all serve the same purpose.
A select few of the eyelash serums are actual growth serums that will visibly lengthen and thicken your eyelashes. And it's not the subtle sort of "I-think-my lashes-are-a-bit-fuller…" difference – it's more of a "Whoa-holy-crap-my-lashes-are-cray!" sort of difference.
But the majority of lash serums on the market aren't growth serums at all – they're simply eyelash conditioners, which work similarly to hair conditioners to nourish, moisturize and improve eyelash elasticity and health.
These lash conditioners don't contain the active ingredients capable of drastically lengthening or thickening eyelashes but they do have heaps of nutrients that help your lashes grow into stronger, healthier versions of themselves so that they're less prone to breakage and falling out. The result? A fuller, more resilient lash line.
Growth serums and eyelash conditioners aren't mutually exclusive – you can use them together so each can fill in the gaps that the other misses – but what you shouldn't do is use one and expect the sort of results you'd get from using the other.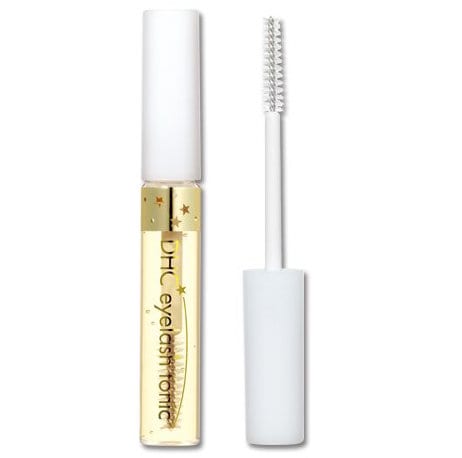 Which brings us back to the DHC Eyelash Tonic and the sort of results you can expect: DHC Eyelash Tonic is an eyelash conditioner – not a growth serum, which means you can expect your lashes to feel stronger, not break or fall off as often and become softer and more elastic.
It won't significantly lengthen or thicken your eyelashes but by restoring your lashes back to health, it can improve the overall volume and the fullness of the lash line by helping your eyelashes grow to their full length without breaking off prematurely.
Overall, it's not a good eyelash growth serum but as an eyelash conditioner, the DHC Eyelash Tonic won't disappoint. Plus, it comes at a very reasonable price, which makes it affordable to use alongside an actual eyelash growth serum for extra nourishment.
DHC Eyelash Tonic Ingredients: water/aqua/eau, butylene glycol, aloe barbadensis leaf juice, phenoxyethanol, carbomer, aminomethyl propanol, placental protein, xanthan gum, allantoin, swertia japonica extract, salix alba (willow) bark extract, symphytum officinale leaf extract, nasturtium officinale flower/leaf extract, olea europaea (olive) leaf extract, panax ginseng root extract