So, you've recently gotten lash extensions and you're in LOVE with them! They look great, they make you feel great, and you're loving the low-maintenance aspect of it.
But once in a while, you miss the heavier makeup, and would like a good old swipe of eyeliner. Which leaves you with one question: what's the best eyeliner for eyelash extensions?
Can You Wear Eyeliner With Eyelash Extensions?
A lot of women who get extensions don't consider makeup necessary anymore – after all, they wake up "made up" every day.
But some of us want a bit more than just lashes, and after all, makeup is about more than just looking pretty and polished; it's about having fun and getting different looks.
Especially if you're used to your everyday winged liner, you shouldn't have to go without it. 
So, the short answer is that yes, you can certainly wear eyeliner with lash extensions. With a lot of care, and some caveats that we'll discuss more in a second. 
What to Look for in an Eyeliner for Eyelash Extensions?
Ok, so you can totally wear eyeliner, that's not the problem. The issue, here, is what kind of eyeliner. You don't just want to put anything on your new extensions – no, you want to baby these new fluttery friends, which means you need an eyeliner safe for eyelash extensions.
Certain kinds of eyeliners will work better than others, and we'll tell you why. 
Wear THIS: Liquid Eyeliner
Liquid eyeliner is the most gentle on your extensions, because you're literally painting it on.
Whether you use a felt tip liner or a brush tip, the formula is liquid-y and gentle to apply, so you're not disrupting your eyelashes or making them angry.
Plus, even if you accidentally paint on your lashes, you can easily wipe away the excess. In addition, liquid eyeliner is usually easy to remove with just water. 
Wear THIS: Washable Eyeliner
The other very important property an eyeliner (and any eye product) should have, when you're wearing extensions, is for it to be washable.
If a product is easy to wash off, the removal process will be more gentle on your lashes, as it will require no oils, no rubbing, and no harsh chemicals. Water should be sufficient. 
Not THAT: Pencil Eyeliner
Sure, pencil eyeliner looks soft enough, but sometimes, you really have to apply pressure to get the pigment you want.
In addition, oftentimes it requires you to really get in there at the root of the lashes and the tip of the pencil might simply be too firm and rough and dislodge the extensions and loosen the glue.
It's really best if you give the pencil a pass. 
Not THAT: Gel Eyeliner
We know what you're thinking – but gel eyeliner is so gentle to apply! And it is.
It's soft and it's easy to manipulate with a brush in the shape you want. It doesn't really disrupt the lashes, so what's the problem?
Well, the problem is that the thick formula makes it very hard to remove. And while that's great for longevity, it's not that great for removal, when you've got extensions on.
Gel eyeliner can take A LOT of scrubbing and oils, so it's not really an eyeliner safe for lash extensions.
Not THAT: Waterproof Eyeliner
We've touched upon this, but it bears repeating – waterproof products are a no-go when you have lash extensions.
Not only do they usually require harsher removers, but the formulas are sometimes thicker with more waxes, which makes them more difficult to apply and remove. 
Not THAT: Eyeliner that contains oils
Oil is the no. 1 enemy of lash extensions, because it can damage the glue. That's why the number one rule for finding the best eyeliner for lash extensions is that it must be oil free.
That goes for any products you use around the eyes – eyeliner, mascara, or makeup remover. It can be tricky to find products without it, so you've got to pay attention to that ingredient list.
What About Removing Eyeliner On Lash Extensions?
And since you have to be careful about how you apply eyeliner, you also have to be careful about how you remove it. 
Here's the gist of what it takes…
Use a cotton bud soaked in micellar water to gently remove most of the eyeliner
Don't use too much pressure and try not to rub or scrub your eyelid 
Use a cotton bud soaked in water to clean up any residue 
Don't use an oil-based makeup remover
Don't use a harsh, waterproof makeup remover
Want a more in-depth guide on how to clean eyelash extensions? Check it out. It'll seriously help your new extensions last for ages.
So What's the Best Eyeliner for Lash Extensions?
Okay, you say, that all sounds good and…complicated. Plus, who has the time to read through every eyeliner tube in order to identify oily ingredients?
No one, that's who.
That's why we've put together a little list of our favorites. Here's a look at some of the best eyeliners for lash extensions…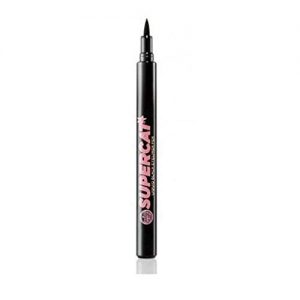 When it comes to choosing an eyeliner safe for eyelash extensions, Soap & Glory is an excellent brand, because not only is their aesthetic super cute, but their products smell incredible, are really high quality, and they come at drugstore prices.
This oil-free eyeliner is ideal if you want to obtain the perfect cat-eye flick because it's super easy to use and it doesn't contain oils, so it's great for your extensions.
In addition, it's not impossible to remove, which means you won't be there scrubbing forever.
This also comes in an option with an even skinnier nub, so you can draw a more delicate line. All in all, an excellent choice that gets a thumbs up from us!
A slightly more expensive option, bareMinerals is all about the mineral makeup and more natural ingredients, in general.
This formula will allow you to draw an inky black line with no added oils, so your lashes are safe.
Just like the one before it, this oil-free eyeliner has a felt tip nib, so it's extremely easy to maneuver and apply.
It's just a matter of swiping the pen across your lid and your eyeliner is ready and beautiful. And when it's time for it to come off, just use a bit of micellar water.
All in all, this one's probably the best eyeliner for lash extensions, IMHO.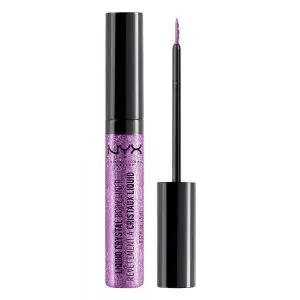 We thought we'd throw in a super fun option too. Eyelash extensions are great, but you know what's even better? GLITTER.
Glitter liners are the easiest way to wear some sparkle because there is no loose glitter involved and no glue – you just use it like you would a normal liner, to give your eye look a little bit of oomph.
Just be a little more careful when you take it off – glitter has a tendency to get everywhere, so use that cotton bud tip we gave you!
As you can see, getting eyelash extensions doesn't mean you have to give up your eyeliner. It's just a matter of finding the right one and treating your lashes right.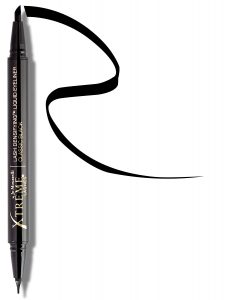 This product comes with dual-tip technology and a precise tip placed on the bottom of the liner, to make sure that you receive a subtle look every day, and gets adored by people around you. 
Optioning this eyeliner, you don't have to worry about whether it will suit your make-up product or not, as this eyeliner is highly compatible with all kinds of makeups.
Whether you're going to a party or on your way to your job, this eyeliner can enhance your beauty no matter which occasion you're going to. 
Being designed professionally and being formulated with quality ingredients, this eyeliner won't hinder your extension and your natural lash.
This eyeliner can be removed with ease, and you don't need to scrub or tug it off. Providing high-quality results, this eyeliner is the catch for what price it comes with.  
What we like:
This eyeliner provides you with classy curves.
Enriched with quality ingredients, this eyeliner is smudge resistant and highly durable. 
Features peptide-rich formula to ensure better results and to increase visibility.
This eyeliner is very safe and is compatible with any type of makeup. 
To keep users safe, and to avoid any type of irritation, this product is hypoallergenic and dermatologist tested.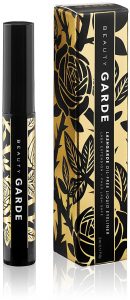 Being oil-free, this eyeliner can make you stand out from the rest of the crowd, and make sure that the people around you notice you for your extraordinary extensions. This eyeliner offers you to be used in whatever party you're attending.
Its specification includes a silicone brush with a precise nib that makes it easy for the user to apply this eyeliner up and prevents the fluid from getting into your eyes. 
What we like: 
This product is considered to be perfect for lash extensions, as its oil-free compound. 
Can prove to be good while wearing it for prolonged hours.
Can be applied with ease. 
Comprises of a unique nib-shaped applicator so that you can apply this eyeliner with perfection.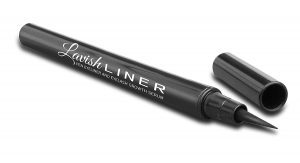 Enriched with eyelash growth serum, this eyeliner can prove to be perfect and offers you to create whatever look you've been dreaming of.
Featuring an ultra-precise nib, the liquid from this eyeliner comes out in a well-regulated manner that fits just right with your extension, without ruining your extension. 
This eye liner provides you with a long-lasting experience and is smudge-proof, so at long as it's not being washed with the water, this eyeliner will maintain itself adorably.
With this extraordinary serum, not only your eyes sparkle efficiently, but you'll witness that your lash bed is thick enough to be visible by the other ladies. 
What we like: 
This eyeliner is best known as a revolutionary liquid eye-liner as it spills liquid on your lashes efficiently. 
Until and unless it gets in contact with water, this eyeliner is Water-resistant and smudge-proof
It features a 2-in-1 formula, to make you look classy all day long.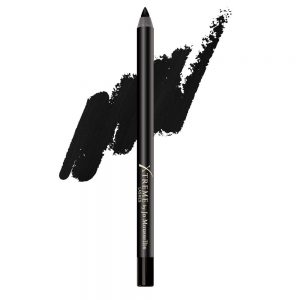 Coming with a combo of ultimate liquid liner, this eyeliner offers the ladies to put it on with ease without having a fear of spilling it out as it features a traditional pencil to make sure that your eye is highlighted and visible enough to be adored by other people.  
While being extremely rich with natural ingredients, this eyeliner doesn't carry any side effects, and by saying that, it's impossible to get any type of irritation from this eyeliner.
Whether you're going to a party or on your job, this eyeliner is highly compatible with extreme lash extensions.
This eyeliner comes with a silky-smooth gel formula, which helps users to glide this eyeliner with ease and one can witness well-defined eyes. 
What we like: 
It has an Innovative long-lasting gel technology
These products blend with ease when applied, and then when you're finished with it, you'll witness how smudge proof it is. 
Comes enriched with Vitamin-E. 
To keep users safe, and to avoid any type of irritation, this product is hypoallergenic and dermatologist tested.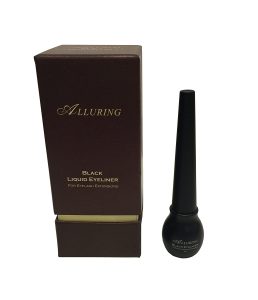 This product is highly in demand among ladies nowadays, by coming with a sharp nib at the bottom of this eyeliner, this product is well known to provide ladies with the perfect glam eyes they've ever dreamt of. 
Enriched with natural ingredients, this eyeliner doubles the visibility options of your eyes and can enhance your beauty to a level that its manufactures claim that other ladies will not help themselves to resist complimenting you.  
This eyeliner doesn't compromise when it comes to precision, and is easily applicable, hence you won't have to worry about ruining your extensions. 
What we like:
Consist of a dark thick liquid inside, to make you stand out from the crowd.
Oil-free, so you don't have to worry about messing this eyeliner up. 
Provide you with ultimate durability and long-lasting experiencer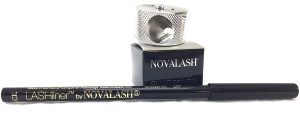 Built with a modern approach towards technology, this eyeliner is textured to fulfill every desire of the ladies.
Enriched with dark aesthetic color, this eyeliner can be a viable pick for you and can help you look attractive, pretty and eye-catching all at the same time.  
Making your eyelash false extensions look thicker and beautiful isn't difficult anymore when you've got this product by your side.
Whether you have put your extensions on or not, this eyeliner can be applied without extension and will produce the same attractive results.
This eyeliner features a sharpener so that it can be used for a prolonged time. 
What we like:
It is a Super-slim eyeliner pencil with a sharpener included
This product is Specially developed for use while wearing eyelash extensions
The Precision tip deposits color between the lashes for a bold, dark line
It Leaves a head-turning lash line with or without extensions
Conclusion!
Eyeliner is the perfect solution that can help you stand out from the crowd.
Besides enhancing your beauty in people's eyes, the best eyeliner can make your wish of compelling eyes, that ladies always dreamt of, come true.
You can choose your best pick from the products mentioned above to have a long-lasting and durable experience.