Are you also finding effective solutions to improve your eyebrow's growth? Well, you are in the right place. We have made this guide for people like you who are struggling with a good eyebrow growth.The Internet is full of information on how to make your eyebrows grow. But the truth is that the vast majority of these home remedies for thicker eyebrows don't produce significant results.
7 Proven Methods to Make Your Eyebrows Grow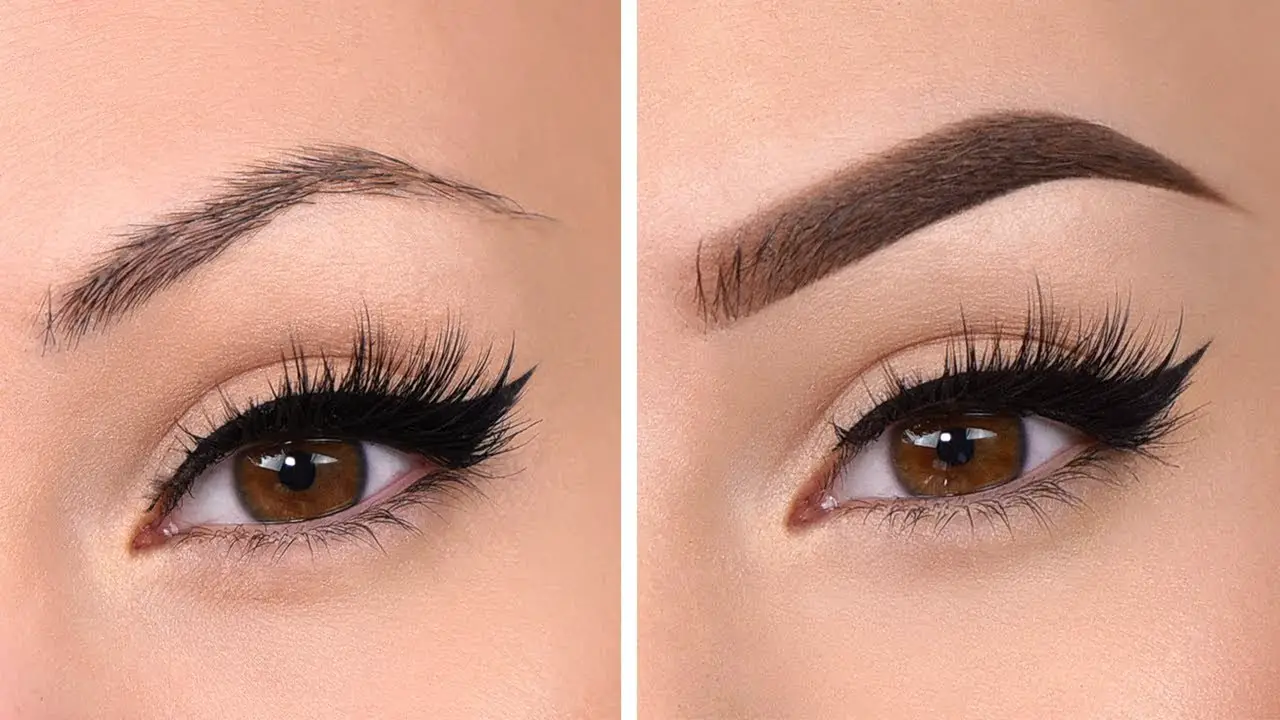 Sure, you may emerge with shinier, healthier eyebrows after an eyebrow egg yolk pack but the difference is kind of like using a good hair conditioner on your hair – it helps the appearance, but there's no dramatic difference in length or thickness.
And yes, aloe vera is deeply nourishing but by itself, it can't take sparse, pencil-thin eyebrows to Cara Delevingne heights.
So where do you turn if you're looking to get thick, full, significant eyebrow growth? Here are your best 5 options!
1- Latisse to Grow Thicker Eyebrows
You already know that Latisse is a damn effective eyelash growth product but did you know that it also works to grow thicker eyebrows?
The active ingredient in Latisse is bimatoprost 0.03% and it is undeniably effective, resulting in drastically longer, much thicker, and impressively dense hair growth. It does take awhile to start seeing results – think months, not week – but it's worth the wait to grow very dark, thick brows that are naturally yours.
Latisse is also FDA-approved and shown to work for around 80% of people who use it. Just make sure you're careful with application so you don't wind up encouraging stray hair growth.
The skin can also darken from Latisse so precision is key – use a fine-point eyeliner brush to apply the product in a thin line exactly where you want your brows to become more dense.
The downside is that Latisse is expensive – around $125 for a tiny bottle – and you need a prescription for it, so add in the cost of a doctor's visit as well. Unfortunately, the thicker, fuller eyebrow growth you get from Latisse only lasts if you continue using the product, which means this is going to become an ongoing expense.
Fortunately, though, you can get pretty much the same results with cheaper options…
2- More Affordable Latisse Alternatives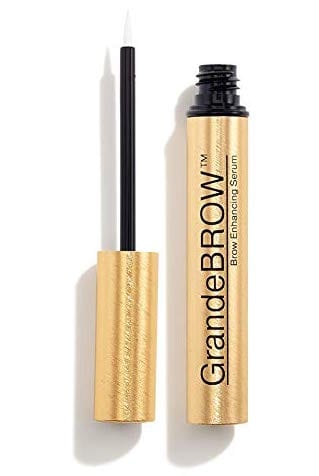 The thing that makes Latisse so effective for eyelash and eyebrow growth is simple: bimatoprost, the active ingredient in Latisse.
Bimatoprost is a prostaglandin analogue that's responsible for growing thicker, denser hair and although you won't be able to get it without a prescription, you can get other effective prostaglandin analogues.
The trick is to suss out which eyebrow growth serums actually contain these prostaglandin ingredients and which don't. After all, there are a ton of brow serums on the market and not all of them work. 
The only ones that can really deliver dramatically fuller, thicker results are the ones with prostaglandin analogues. These ingredients usually show up as Isopropyl Cloprostenate, Prostaglandin I.C., or Methylamido Dihydro Noralfaprostal.
Our favorites of the bunch for sheer effectiveness and price is GrandeBrow, which is a fraction of the cost of Latisse and is just as great at stimulating new brow growth and filling out sparse, light, pencil-thin lines into full, dark eyebrows. Plus, it even beats Latisse with its better application brush.
Just like with Latisse, these brow serums take time to work. So be patient, apply regularly and track your progress!
3- Rogaine for Eyebrow Regrowth
Yes, yes, we're talking about Rogaine – the very same Rogaine that's used as a treatment for male patterned baldness. It doesn't just work for the hairs on your head – used on your brows, Rogaine can help you grow back eyebrows that were lost to over-plucking and restore your brows to their former, thicker glory.
The downside is that Rogaine takes even longer than Latisse and brow serums to work. Whereas you should start seeing results with prostaglandin analogues in around two months, Rogaine requires monk-like patience: it can be six months before you see results.
That being said, it's worth the wait, considering the 5% Minoxidil version of Rogaine is pretty affordable and will last you forever. Plus, it's easy as pie to use – just dab it on with a Q-tip to grow back thinning, balding eyebrows and protect against future brow loss.
4- Viviscal to Make Eyebrows Grow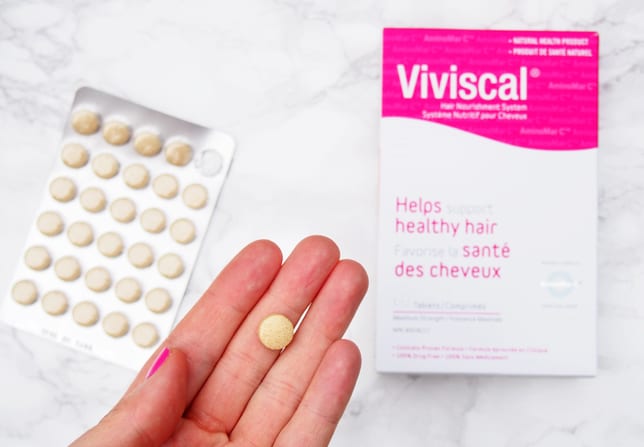 Can't be bothered to apply a product every day to your brows? Or maybe you have sensitive skin and just don't want to risk a topical product. Either way, there's always the option to grow thicker eyebrows from the inside out.
We're talking about Viviscal, which is a natural supplement that combines a potent combination of marine proteins, acerola cherry (an antioxidant), biotin, zinc, vitamin C and horsetail extract, a form of silica.
These vital nutrients go straight to nourish the hair follicle and prolong the growing phase of the hair growth cycle, thickening thinning hair and stimulating hair growth. The result is longer, thicker, faster eyebrow growth that's naturally yours.
The downside is that Viviscal can take around three to four months to show results, which isn't too bad – after all, all the eyebrow growth products take time. The real downside is actually that Viviscal promotes faster hair growth everywhere.
This means you'll be seeing sparse, thinning eyebrows fill in (yay!) and the hair on your head grow more thick, shiny and luxurious (yay!) but it also means you'll be shaving your legs three times a week.
So make sure you're prepared for that!
5- Brow Serum to Grow Thicker Eyebrows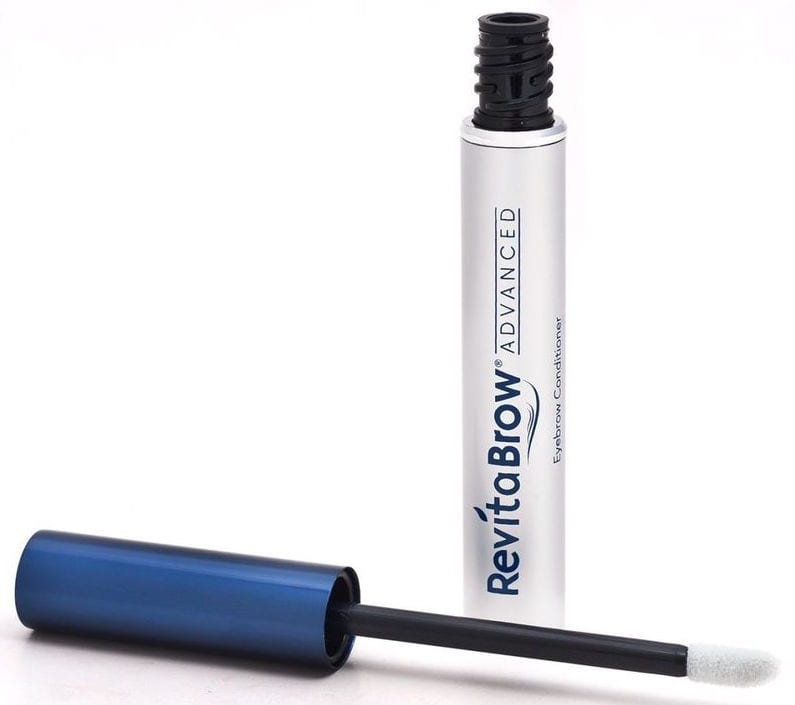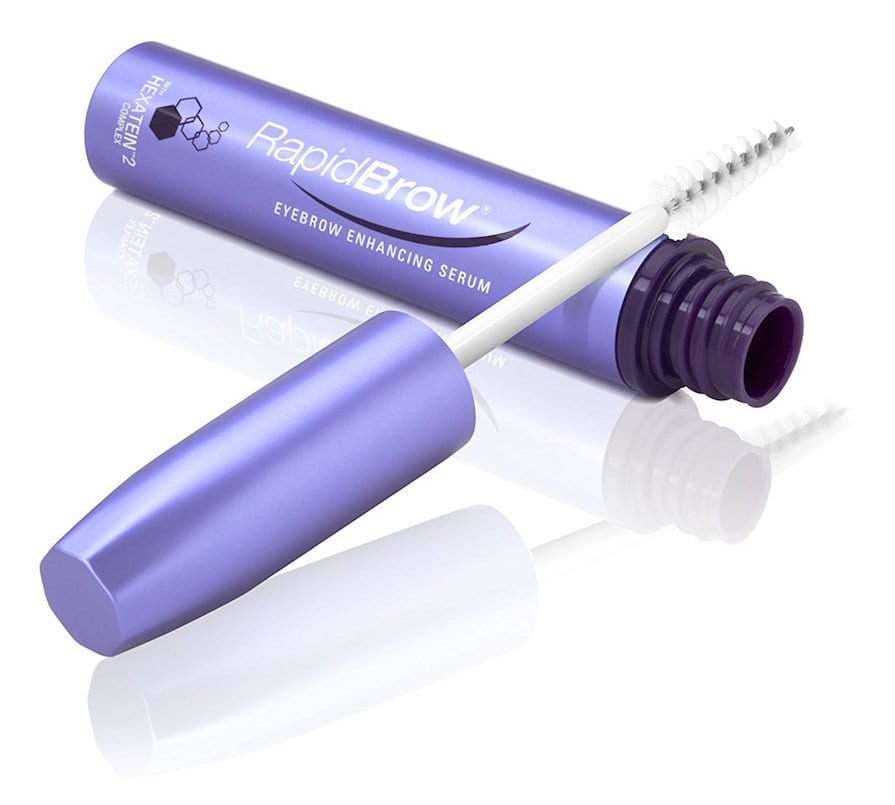 You already know that eyebrow growth serums that contain prostaglandin analogues are the most effective for growing significantly thicker, fuller eyebrows but what if you don't care for the other potential side effects of prostaglandins like darkening of the skin?
Makes sense, especially if you have pale skin and light brows. Lucky for you, there are also brow serums that use natural, side-effect-free ingredients to promote eyebrow hair growth.
Usually formulated with amino acids, peptides, biotin and botanical extracts that strengthen and thicken eyebrows, these brow serums are perfect to add fullness and re-grow traumatized eyebrows to their former glory.
6- Try Castor Oil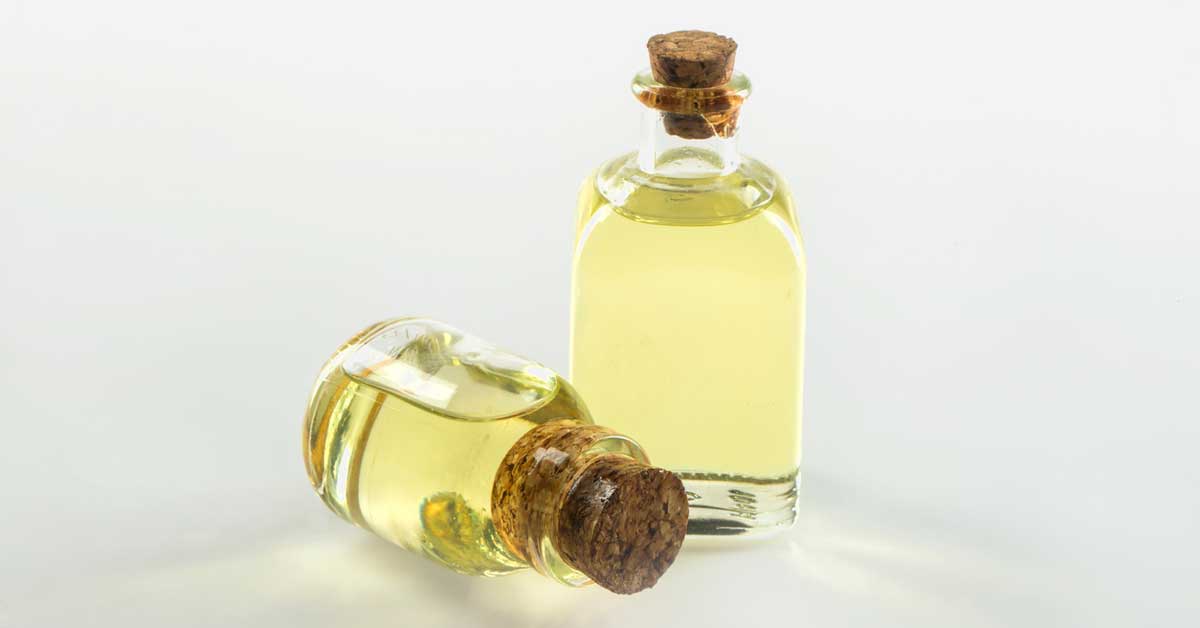 Using castor oil to enhance eyebrows growth is one of the traditional methods that has been used by people for so many years.
This is one of the oldest and most effective treatments to thicker eyebrows. Castor oil is enriched with vitamins, proteins, antioxidants, and fatty acids. 
It is backed by proteins, fatty acids, antioxidants, and vitamins, and it can help support the hair follicles.
If you want to stimulate hair growth and improve your eyebrows then you are advised to apply castor every day on your eyebrow roots. 
You need to put a few drops of castor oil on your eyebrows and massage it slowly with your fingertips.
Leave it for around 30 minutes and remove it with makeup and then wash it thoroughly with water. 
Important Note: There are many people who are allergic to pure castor oil and any contact with castor oil causes them rashes, hives, and irritation. 
Therefore, it is advised to undertake a patch test on yourself. Overall, black castor oil is a great source to provide your eyebrows with excellent growth. 
7- Try Coconut Oil
Coconut oil acts both as a moisturizer and as a conditioner and is beneficial for improving blood circulation.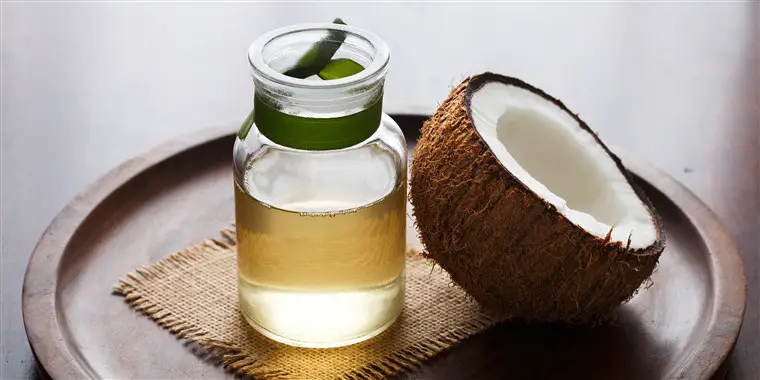 Coconut oil contains fatty acids that interact with the natural hair proteins to avoid breaking. The lauric acid in it serves as an antimicrobial agent to avoid hair follicle infections. specific proteins and nutrients in coconut oil, such as iron and vitamin E, encourage balanced and thick brows. 
Although you can use coconut oil daily for your eyebrows, if you apply it even 2-3 days a week, it will give you viable results. 
To apply coconut oil on your eyebrows, you can use a cotton swab. Apply it before sleeping and wash it in the morning. 
Additional Methods: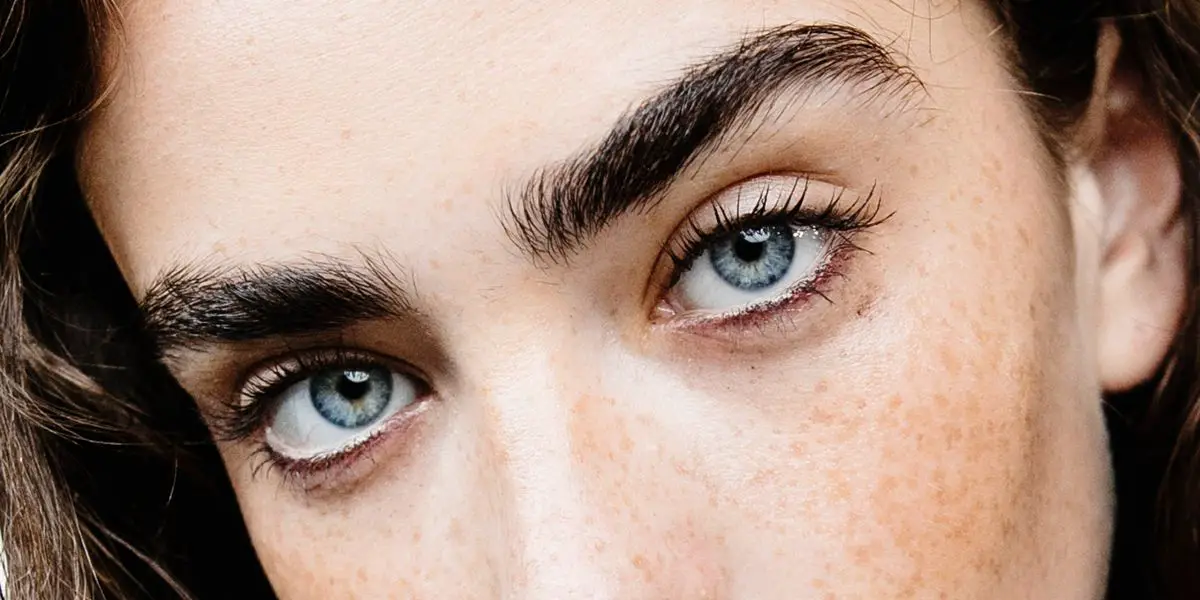 1- You must not wear eye makeup every day:
This is also one of the most crucial factors if you want to keep your eyelashes attractive and longer. Too much of the eye makeup and mascara will have ultimate disadvantages.
The excess of the mascara and eye makeup can result in the drying out of your eyelashes which will ultimately irritate your eyes. Moreover, if you are applying the waterproof mascara, it is proved to be more harmful.
It is because when you are going to remove this waterproof mascara it will require more elbow grease. And when you apply this eye makeup every day it will result in sticking to your eyelashes permanently.
This will ultimately cause you damage or falling out the eyelashes when rubbing or pulling this permanently stuck eye makeup.
2- Give your eyes a massage:
The next home remedy to get the longer and attractive eyelashes is to give your eyes a massage. You must always give your eyes a gentle massage with or without an oil such as the coconut oil or the castor oil.
Giving this gentle massage will promote the growth of your eyelashes as well as it will provide the moisture to your eyes if you are using the oil. So it is recommended to use any of these nourishing oils.
3- Eat onion and garlic:
This is also a very important house remedy. you must always eat the onion and garlic if you want to have the length and the nourishing eyelashes.
If you don't mind having a bad breath, then believe me this onion and garlic will work a lot. It is because the onion and garlic contain many nutrients that are helpful in the nourishing of your eyelashes.
It has been scientifically proved that if you take the copious amount of the garlic and onion, it will help you to have perfect growth of your eyelashes and your hairs as well.
4- Use a lemon peel infused olive oil:
The lemon peel infused olive oil is also very helpful to get the longer and attractive eyelashes. It is because the lemon contains a lot of vitamin C and acts as one of the best hair growth stimulants.
Olive oil is also very well known in promoting the growth as well as the generous comment of your eyelashes from its roots.
So when this lemon is infused in the olive oil it provides you the double effect and it has been proven one of the best hair growth stimulants for your eyelashes.
All you have to do is to soak the lemon peel of 1 lemon in the olive oil in the morning. Then place it carefully in a pollution-free area till the night so that it is infused perfectly.
Then apply the mixture at the night before going to bed and you will have the perfect eyelashes.
5- Eat Avocados:
These avocados are very rich in vitamin B which are ultimately helpful in promoting hair growth and the healthy scalp.
Vitamin B biotin is a very helpful nutrient for hair growth and it is also added in numerous cosmetics products. Moreover, avocados are also rich in vitamin E which also promotes the growth of your eyelashes.
Wrapping it Up
Eyebrows are one of the main aspects that increase your beauty and especially if you are a woman.
All the ladies out there crave the perfect eyebrows and therefore they try so many remedies. In all this struggle, they came across many scams and wrong products. However, with the article, we tried our best to help struggling women. 
We hope that the method we have mentioned in this article will provide you with viable results. 
Having said that, we come to the end of our guide. We hope that this guide was helpful to you and you get the solution you came here for. Lastly, we would like to thank you for reading our guide.
Do let's know if these solutions were helpful to you or not in the comments. We really appreciate your feedback.