It can feel a little lash greedy to be on the hunt for the best mascara for eyelash extensions.
Ideally, your brand new lash extensions should be doing all the talking – they're long, they're fluttery, and they make you look fresher, brighter, and more polished with minimal effort. They typically don't require any additional makeup. 
But sometimes, you just want that extra wow effect, and that's when you break out the mascara.
But your holy grail product may not be the best choice, because lash extensions are quite a bit different than your regular lashes, and they require a different product that will suit their needs. How so, you ask?
Let's explore this, shall we?
What's the Best Mascara for Eyelash Extensions?
So when it comes to applying mascara on lash extensions, you don't just want to go for any old tube of mascara. In fact, it's of paramount importance that the mascara you choose be suitable for your extensions.
So what exactly should you look for in an ideal mascara for lash extensions?
Water-based (Oil-free)
What you want, when wearing extensions, is a water-based mascara. You can identify one by looking at the ingredient list and making sure that water is the first one listed.
This means the formula is thinner, gentler, and while it won't give you dramatic results, it also won't stick your lashes together. 
Avoid: What you want to avoid are ingredients that can break down the glue, and that includes any and all oils. You should avoid them in makeup remover (so, opt for micellar water over oil-based removers, as well), and you should pay attention to avoid it in eye products.
They're great for making the formula nice and supple, but not that great for the longevity of your extensions. In fact, oils are a great way to remove eyelash extensions at home – so you definitely don't want them anywhere near lashes you want to keep!
Washable (Not waterproof)
If you're going to use mascara with your extensions, make sure it comes off as easily as possible. Ideally, you should be able to only use a bit of water or a cotton bud soaked in micellar water to dab the product away with minimal impact on your lashes. 
Avoid: A big no-no, when it comes to extensions, is rubbing your eyes – you want to avoid any sort of harsh movement in the eye area, including rubbing, pulling, etc.
Waterproof mascara is notoriously difficult to take off, and while that's great for longevity and avoiding mascara streaks, it often means it requires a bit of elbow grease, oil-based remover, or you end up losing some lashes in the process.
All of those are to be avoided with extensions, because they will end up damaged. 
Thin, lightweight formula
Natural effect mascaras with very thin formulas aren't always the most popular, when used on their own, because admittedly, the effect isn't as dramatic as most women would like.
However, that is exactly why it will make an ideal product for extensions. The more lengthening or volumizing a mascara is, the thicker and drier the formula is, which means it can apply with clumps and be difficult to remove. 
Avoid: If you wear extensions, you may also know that because of the way they are applied, applying weight or pressure on them can make them droop, fall out, or even take some of your own lashes with them.
You want your mascara to have a lightweight formula that doesn't weigh your lashes down. All you really need is a bit of extra oomph in your color, really, no intense volume needed.
Soft, natural bristle brush
Be sure to look for a soft, natural bristle brush that you can clean off a bit to remove the excess product. This will be gentle on your lashes – both natural and extensions! – and preserve them as beautifully as possible until it's time to fill them in. 
Avoid: A lot of very popular – and effective! – mascaras nowadays have plastic brushes with spiky bristles. They can be a bit of a love/hate product: they work amazingly for some people, and not at all for others.
Here's why they're not the best for extensions – they can be very rough on your lashes, and sometimes, even downright painful. Because they're so harsh, they can pull a bit forcefully on the lashes, which is the kiss of death for your fluttery extensions. 
Other things to avoid when choosing the best mascara for lash extensions:
Tubing mascara – at first glance, it looks perfect, because it only requires water to remove, but think again – tubing mascara doesn't perform the same on extensions as it does on your natural lashes, and it can end up sticking harder to your extensions, making it more difficult to remove. 
Fiber mascara – this one may not be that obvious, but because of the nature of fiber mascara, there's a big chance for the little fibers to get stuck and clumped into your extensions, creating a disorderly look and making them harder to comb and maintain.
What's the Best Lash Extension Mascara?
Now that you know which mascaras to avoid, you're definitely wondering which you can grace your lash extensions with. Here are some mascara options that are great for lash extensions!
Maybelline Full N Soft Mascara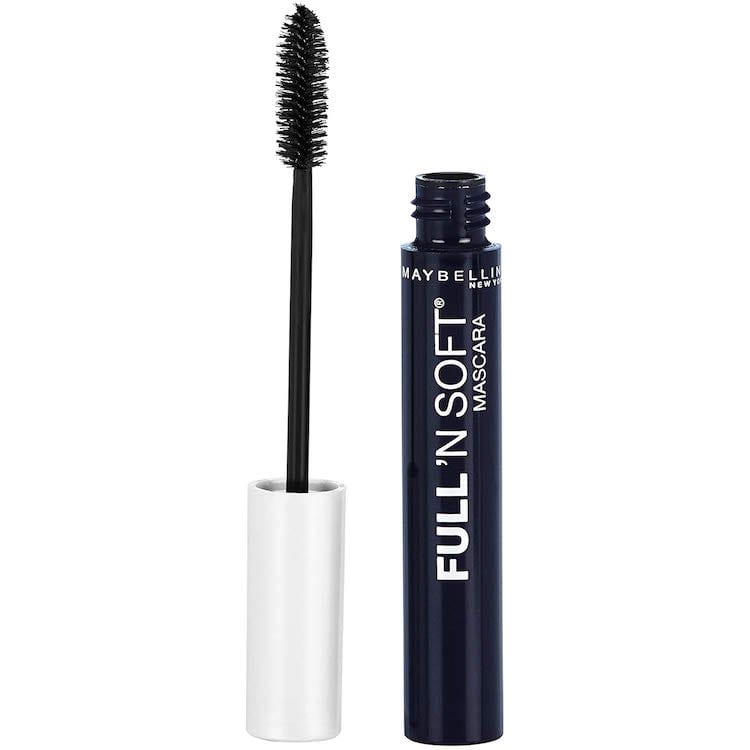 Everything you need to know about this mascara is in the name – it's soft, but offers you that full lash effect we all want. Best of both worlds!
This one's a bit of a cult favorite for natural, everyday looks, which makes it the perfect choice to protect and enhance your extensions. In addition, it's very affordably priced, and being light on the purse strings doesn't hurt, either!
Oil-free: YES
Washable: YES
Formula: Non-clumpy
Brush: Natural bristles
Clinique Naturally Glossy Mascara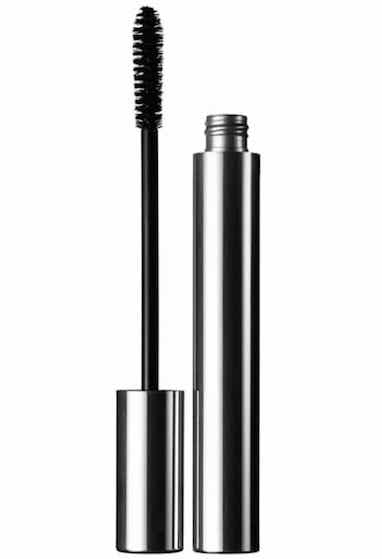 You can never go wrong with Clinique when it comes to quality, natural-looking products, and this mascara is no exception.
If you want supple lashes that won't get tugged and pulled, this one does the job beautifully, leaving you with perfectly coated, natural-looking lashes. It's a bit pricer, but it's a great mascara to have in your toolkit.
Oil-free: YES
Washable: YES
Formula: Non-clumpy
Brush: Natural bristles
Lancôme Definicils Mascara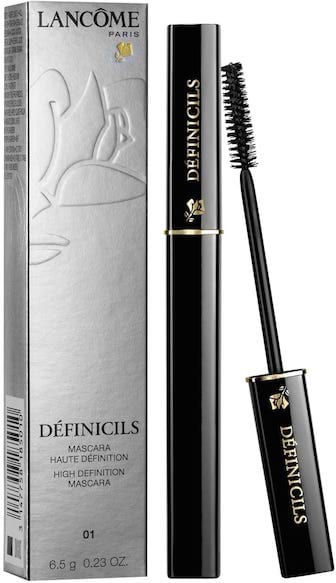 Another very popular option even for those who don't wear extensions, Lancôme is the luxury option, but it's worth every penny. The effect it gives the lashes is gorgeous, without compromising on how gentle it is on the eyes.
Easy to apply and easy to remove, with a light-weight formula, this won't weigh your lashes down or require any rubbing. 
Oil-free: YES
Washable: YES
Formula: Non-clumpy
Brush: Natural bristles
As you can see, getting lash extensions doesn't mean you have to give up on mascara. You just have to be careful about the ingredients and choose a product that plays nice with your beautiful lashes!