If you're a lash lover like us, one of the first questions you have upon finding out you're pregnant is going to be along the lines of…"Will I still be able to use Latisse while pregnant?"
It doesn't even have to be Latisse – the real question here is whether it's safe to use a lash serum containing a prostaglandin analog (you know, the ingredient responsible for producing those crazy long lashes) while you're pregnant or breastfeeding.
And of course you'd wonder – after all, everyone wants to have great eyelashes. And if you're already hooked on a lash serum to keep your lashes looking supreme, the thought of going without for the next year or two is terrifying.
So if you're one of the many women who have turned to Latisse for proven results that you've been able to achieve easily, from the comfort of your own home – and are wondering whether you can simply continue on, this article is for you.
Because as much as we wish we could give you the green light, the reality is that there are some things to consider when you begin using any kind of non-medical cosmetic treatments, including lash serums like Latisse.  
Most of these lash serums do come with some side effect warnings – most of them seemingly not so serious – but what about during pregnancy or while you're breastfeeding? During these times, it's not just your own safety to worry about, but your baby as well. So can you use Latisse during pregnancy or breastfeeding?
Let's take a closer look!
What is Latisse?
Latisse is one of the top selling and most talked about lash serum treatment on the market today. It utilizes the active ingredient called bimatoprost, which is a prostaglandin analog. The FDA-approved product claims that you should begin seeing the full results after 16 weeks of continuous topical application on a nightly basis. 
Over the course of the treatment, you should gradually begin seeing changes in thickness, length, and darkening of your eyelashes.  
The clinical study that tested Latisse has conducted at 16 different sites across the US on 278 subjects. When tested against the placebo – which was actually Latisse, minus the active ingredient – the final result showed that 78% of the test subjects had a significant increase in overall length, darkness and volume, while the control group only showed an 18% increase in eyelash prominence. 
This proved that the product is quite successful at achieving the desired results.
Some of the side effects that are common when using Latisse are redness and itching in the eyes, but these have only been reported by about 4% of Latisse patients.
There are, however, some not so talked about side effects that have been reported. These side effects mostly occur on the skin around the eye near the application site and include irritation, dryness, darkening of the skin, and redness.
Can you use Latisse while pregnant or breastfeeding?
When you're pregnant or nursing, you typically want to do everything you can to ensure the health and safety of you and your baby. You might eat an especially healthy diet, try to get exercise, and not drink or take certain medication.
Although there have not yet been any in-depth tests performed on pregnant or breastfeeding women, Latisse is not recommended to be used if you are either. 
Some animal studies have been conducted and show that this particular popular lash treatment can increase your chances of experiencing certain types of birth defects and miscarriage. These adverse effects found in the animal testing trials led to the FDA assigning Latisse a category C drug rating in regards to being used during pregnancy. 
Some of the issues observed when testing the effects of bimatoprost on pregnant mice and rats included:
Increases in fetal death rates
Low birth weights
Increased miscarriages during the late stages of pregnancy
Decreased newborn survival
Shorter gestation times or shorter pregnancies
Furthermore, Latisse and other serums using prostaglandin analogs are also not recommended when you're going to be breastfeeding. This is because just as other chemicals and substances are known to be, traces of the treatment can be transferred to your baby through your breastmilk.
Since Latisse is a treatment and contains medication, it must be prescribed to you by a physician, so they should speak to you about all of the risk factors involved.
If you're pregnant, planning to become pregnant or nursing, they'll likely advise you to wait until your body is no longer a direct influence on your baby's health and wellbeing.  
The only time that a category C drug might be prescribed to a woman who is pregnant or nursing, is if their doctor believed that the benefits to the mother justified any possible risk to the baby or fetus.
When you're considering trying any type of treatment or therapy, especially when you're nursing or pregnant, it's so important to weigh the risks against the benefits. Even if it's something that seems harmless, such as an eyelash serum like Latisse. 
Although the amount of actual chemicals that are absorbed by your body is quite small, the risks to the fetus or baby just aren't worth it.
Although the studies conducted so far have been on animals, the results showed some serious issues that this type of active ingredient could cause. If you're going to take other precautions to make sure your baby is growing and developing properly, then it's best to abstain from using treatments like Latisse during this time. 
All in all – as much as we adore lashes, they're not worth the risk. Especially when you can switch to safer options during this crucial period in your life…
Are there safer Latisse alternatives?
It's much better to be safe than sorry when it comes to putting your baby at risk. But at the same time – although cosmetic treatments like Latisse aren't a medical necessity, you don't have to wait until after you've given birth or finished breastfeeding to try for the lashes you've always dreamed of.
And of course, there's always mascara and falsies to hold you over. But there's good reason you got into Latisse to begin with – you don't want the daily hassle of mascara and falsies, especially when you've got a baby on your hands.
So, here's a little list of prostaglandin-free but nutrient-rich Latisse alternatives that will nourish and strengthen your lashes, without posing a risk, until you're ready to get back on the Latisse wagon.
LashLuxury Daily Lash Serum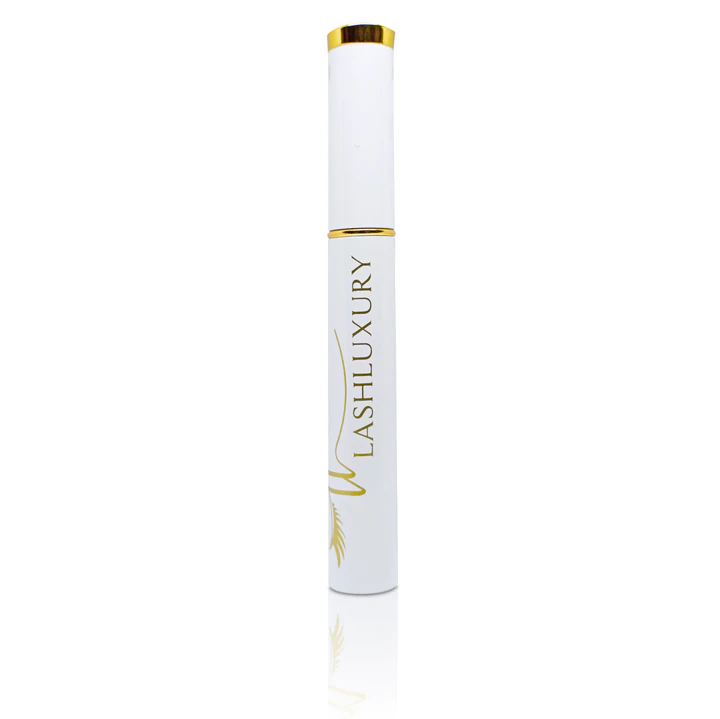 You want long, healthy lashes – but without any nasties that can harm your precious bun in the oven? Then you'll want to check out this nutrient rich lash serum. LashLuxury Daily Lash Serum uses the best natural and organic plant-based ingredients available, with no parabens, no alcohol, and no animal testing.
Their secret to beautifully lush lashes? A proprietary botanically-derived compound – Myristoyl Pentapeptide-17 – that stimulates the keratin genes that determine the length and thickness of your lashes. Clinical trials have shown an increase of 25% in lash length when this peptide is used in eyelash serums. So you get effectiveness – without the risk.
Castor Oil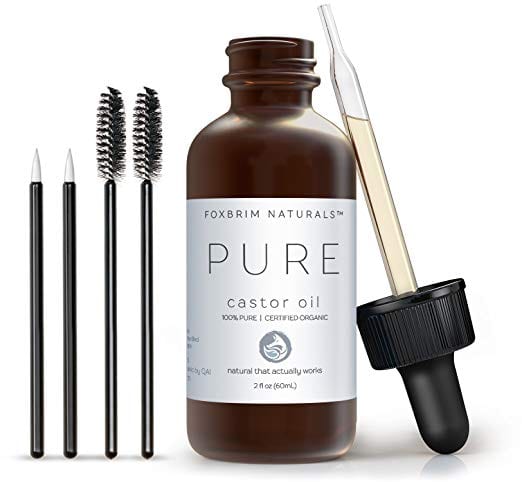 One of the best kept secrets in the lash world is the sheer abundance of all natural, very affordable lash growing oils that you can use instead of opting for a lash serum.
Of course, you can't expect Latisse-like growth from using natural oils but these oils do a lot for lashes in terms of nourishing and strengthening – which soon becomes visible as lashes grown thicker and darker. Plus, it's totally safe to use while pregnant and beyond!