When you are wearing an Eyelash extension the problem that most of the people face is that to wear mascara with that extension.
No! Your normal mascara won't work with it you have to get a special mascara that is supportive of your eyelash extension.
Here in this article, we are going to talk about the best eyelash extension mascara.
And with that, we are going to discuss some few additional topics that are related to this debate. 
The question that is asked frequently is that can you wear mascara with an eyelash extension?
For sure why not but the thing is that your normal mascara won't work with those extended eyelashes.
You have to get the one that supports and holds your eyelash extension and prevent it from falling.
Further, when you are choosing an eyelash extension then you need to be sure that which one is the perfect fit for your eyes. 
Because believe me or not there are various types of eyelash extensions present in the market.
Such as if you choose to wear an ordinary or traditionally called a classic las extension then you can wear any type of mascara unless that mascara holds the extension.
But if you are choosing to wear a 2D or 3D lash extension which closes the eyes fans then there is no need of wearing any sort of mascara because it can damage the lash extension and make it look worse.
What is the Best Mascara for Eyelash Extension?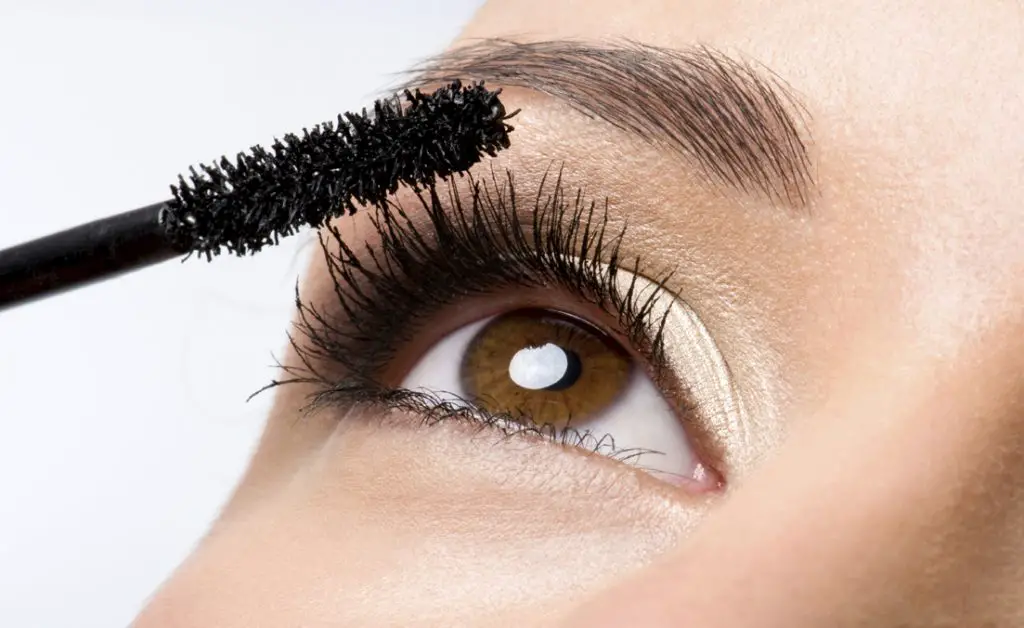 If you have chosen a Classic extension as I have mentioned above then your consideration switches to which mascara you can choose to evidently present those classic extensions.
Well, first you should select a mascara that keeps the extension in place, this should be your first priority to choose mascara for a classic extension. 
Be sure that the mascara that you selected does not contain any type of oil or lubricated material because that can harm the lash extension.
If you take advice from the stylist then they will tell you that you should not use any type of oil-related mascara on your lash extension because it can weaken the bond which holds the extension to your eyelashes.
So, either get a water mascara or a special mascara that is made to support an eyelash extension. 
Without further ado let's get into the best Eyelash Extension mascara that you can buy right now:

From Andra's go-to brand for anyone with lash extensions, Xtreme Lashes, their Length & Volume Mascara is her top recommendation because "It's a water-based and specially formulated for eyelash extension wear.
" This is designed in such a way that it does not either clump, flake or even smudge. With that, it also adds a length and volume thus enhancing the beauty.
Now, if you have sensitive eyes or wear contact lenses then don't worry the formula of Xtreme Lashes is safe to be used in that condition no harm will be done and it is free of most common irritants.
For the best way to apply the mascara without causing any damage to the extensions, the brand recommends gently brushing your lashes with a spoolie first to separate and groom them (they make their own Deluxe Retractable Lash Styling Wand).
After removing the excess mascara from the tip of the wand, be sure to only apply the mascara from the middle of the lashes to the tips to avoid any disruption to the extension adhesive bond.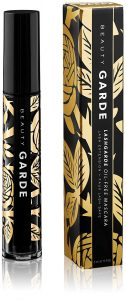 Similar to the competitors this oil-free mascara is designed to make sure that your extension does not fall off.
BeautyGarde is an Oil-Free Mascara which supports the lash extension and maintains the adhesive thus preventing it from breaking down.
The long-lasting formula promises to add both volume and length without smudging or running.
This mascara is paraben-free, fragrance-free, and hypoallergenic, hence it won't cause any allergic or any eye-damaging reactions.
You can easily make sure that it is fixed in its place without worrying about damaging your eye or having some sort of allergic reaction.
Because the formula is oil-free, if you plan to apply multiple coats, you'll need to do so right away, as water-based formulas set faster than mascaras with oils.
And if you want even more drama, BeautyGarde recommends using their Oil-Free Priming Sealant first to help separate and define your lashes.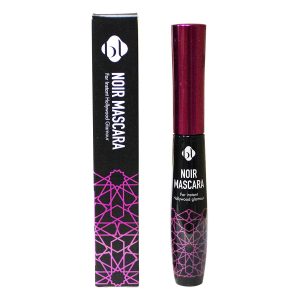 For a lash extension-suitable mascara under $20, Blink's Lash Noir Mascara is a specially formulated option that's water-based.
The deep black formula contains nourishing ingredients like keratin and vitamin E, so your lashes feel softer and look shinier, in addition to longer and fuller.
And though Blink Lash removes easily with warm water, it also promises not to smear through sweat or tears, making it an ideal option for long-lasting wear.
Also Read: Eyelash Stuck in Eye: How to Safely Remove and Other Tips
How do I find the Right Eyelash Extension?
Now: here is the thing wearing eyelashes is easy but jselecting them can be a difficult choice.
Thus here we are in your aid making this difficult decision easy for you.
We are going to discuss some factors to choose a perfect eyelash extension and here are those factors in highlight. 
Things you should Consider before Choosing an Eyelash Extension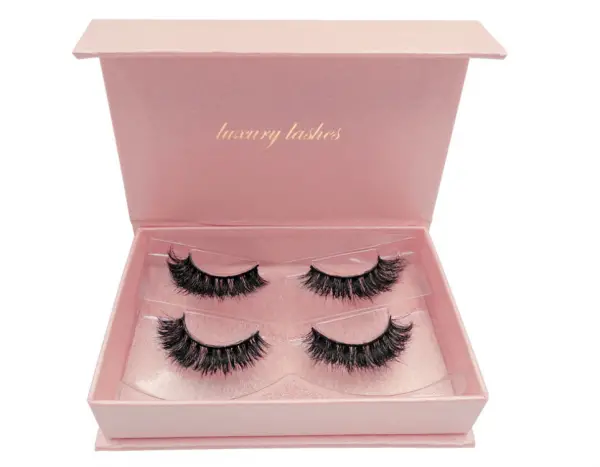 Your eye shape – almond, upturned, downturned, round, protruding
The size of your eyes – large, small or in-between
Your eyelids – monolids and hooded eyelids have different considerations than other lid types
The orientation of your eyes – deep-set, wide-set, close-set
Your eye colour
The qualities of your natural lashes – their length, volume, colour and curl (if any)
Your preferences – a natural look vs. a glamorous or dramatic look
Any allergies or sensitivities you may have
Your tolerance for upkeep
Types of Eyelash Extensions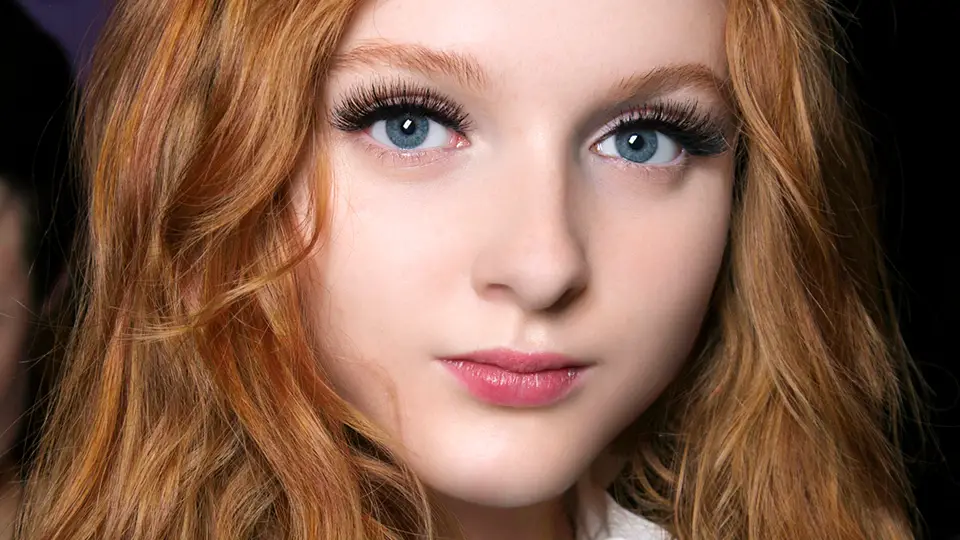 At the most basic level, lash extensions are composed of either man-made materials or animal fur.
When it comes to animal fur choices then it does not use some rare or extinct species harming those animals the primary choices are mink, sable and fox. Sound like a dreamy fur coat for your eyes? That's right, honey.
Mink Lash Extensions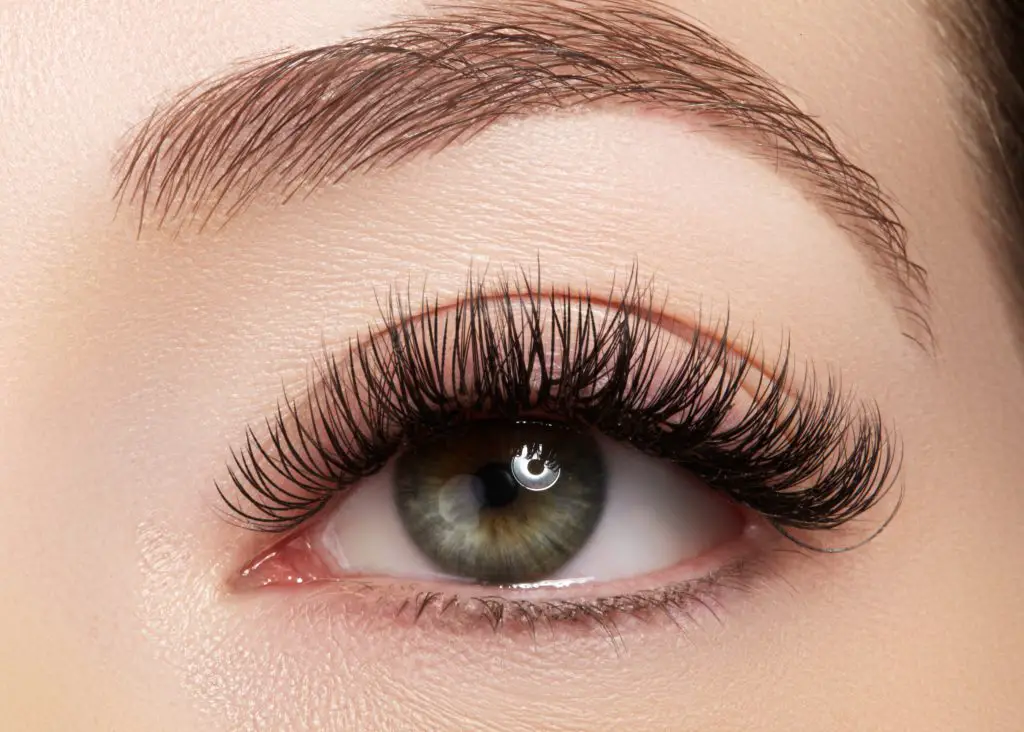 The main choice for using a mink fur is from the tail of Siberian and Chinese minks.
By this, it does not harm the animal and it creates a dream coat for your eyes.
When it comes to making the lashes from the fur of Siberian minks then they are known to produce some premium and desirable fur quality thus creating a comforting eyelash extension for your eyes.
If you're a newbie to eyelash extensions, and you want a natural look, mink might be what you're looking for. 
It most closely mimics the look and lustre of your own lashes. Mink is lightweight and fluffy.
The downsides? If you have an allergy or sensitivity to animal fur, you should not consider mink lashes.
Likewise, if you have ethical concerns about the treatment of minks, or using their fur, you may decide against it. Mink is also expensive.
Sable Lash Extensions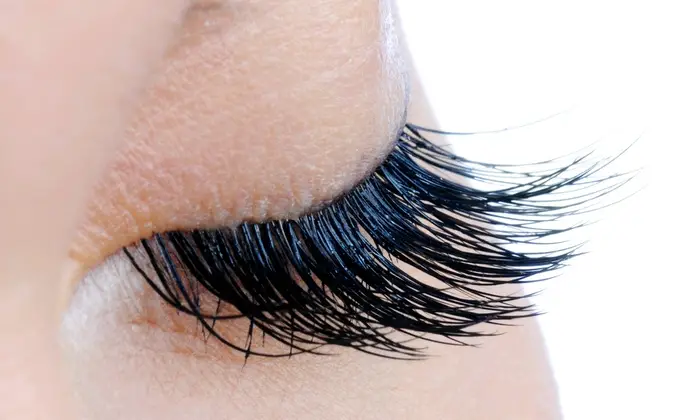 Sable is even more fine and fluffy than mink. It's the lightest possible material available for extensions.
So, the stylist who make sure that your lash is a perfect fit for you only recommend this type of lash to those who already have perfect and soothing natural lashes.
It's also not as readily available as mink, so you won't find it at all salons.
The downsides of mink are the same for sable: Don't choose sable lashes if you have an allergy to animal fur.
Also Read: Eyelash Extension Size Guide Chart: Guidelines for Curl, Diameter & Length
Choosing a Curl or Length of the Extension
When it comes to the length of lash extension then there is a wide range of lengths available and in most of the salons, you can get 9mm to 15mm range of length.
Now: here is the trick whatever length you have chosen but that should be compatible with your natural eyelashes. 
This will be done by your stylist as he/she will check whether the length is suiting your natural eyelashes or not.
If your natural eyelashes and long and thick then it is easy for you to rock those lengthy lash extensions and if they are not then you have to wear simple which is best for you and your natural eyelashes.
Those with sparse or shorter lashes might opt for extensions on the shorter end of the spectrum.
Most people will land somewhere in the middle – unless you're all about the drama!
Are You a "J" Curl or a "C" Curl?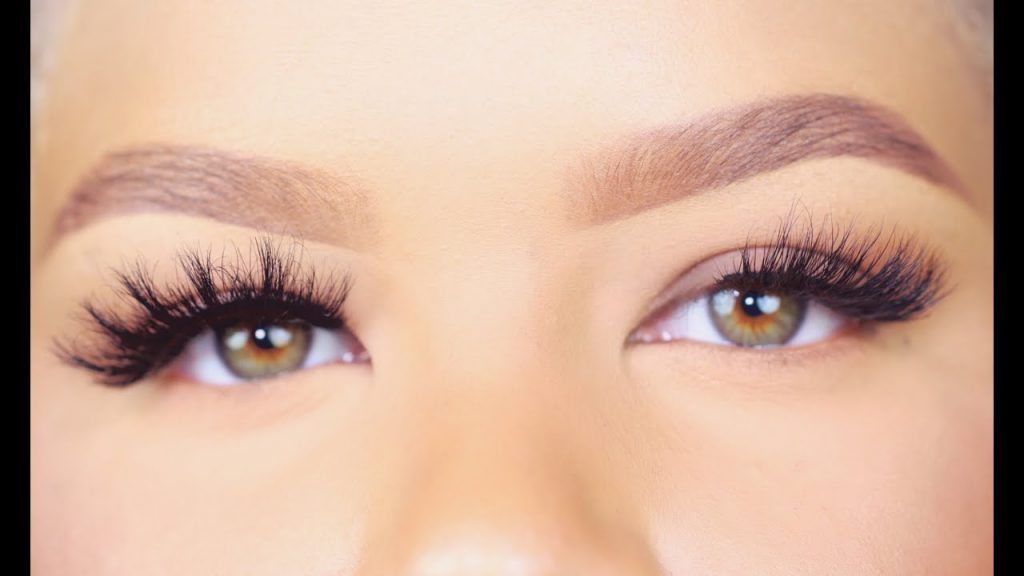 Once you've decided on a length, you'll need to choose a curl type.
The "J" curl is the most naturalistic style. A "C" is for the girl who wants all the drama she can get. Of course, it's possible to combine your curls and get a more dramatic "C" curl just on the outer edges of your eyes.
Asian women typically have straighter natural lashes, and the curl of lash extensions is where you can see a big change in your look and really have some fun.
Different Color Schemes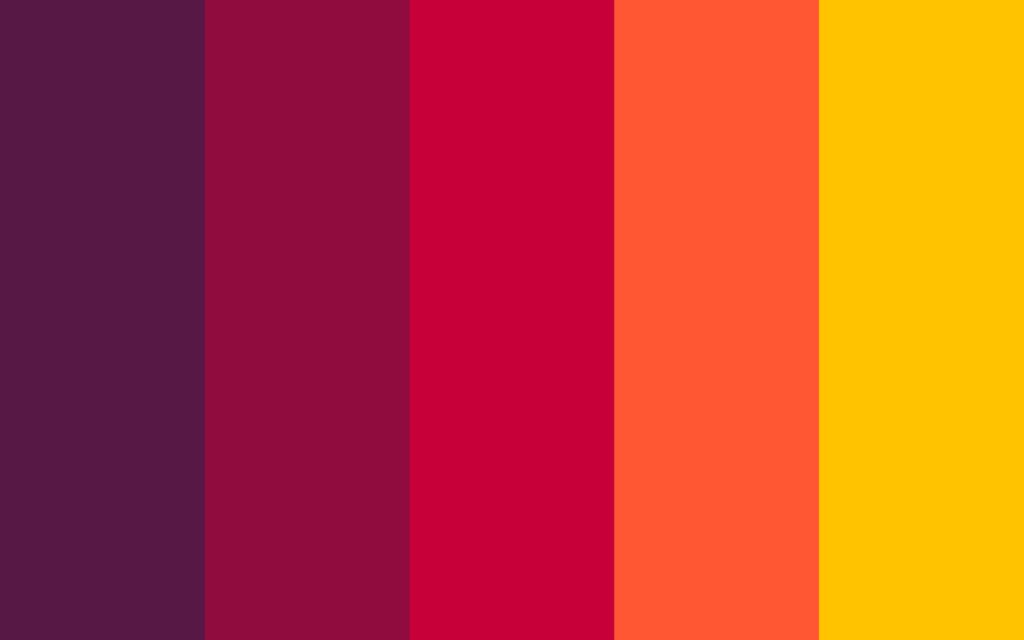 Not only are there a ton of choices in the lash extension material, volume, length and curl available, you also have a range of colour choices.
There's beautiful black, which never goes out of style. Want to be daring? Go for a full set of coloured lashes. 
Or choose just a few coloured extensions to intersperse with more natural colour.
You'll get just a little pop of colour here and there, like highlights in your hair. Most people have between 100-150 lashes on their upper eyelids.
What Salons Do?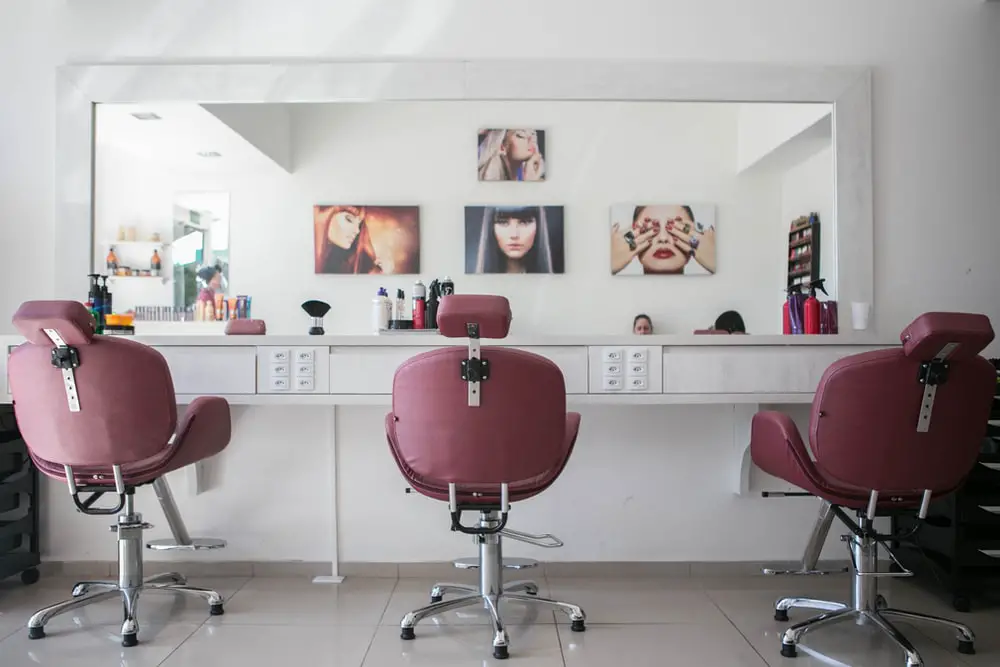 As you would with your hairstylist, nail artist or other cosmetic professional, make sure that you thoroughly vet your lash salon.
It's no fun when your pedicure smudges or doesn't last as long as you had hoped but losing your eyelashes from a bad application? That can seriously mess with your day.
Talk to your friends, read reviews, do your homework.
Tips to Buy a Mascara for your Eyelash Extension
Use an Oil-Free Mascara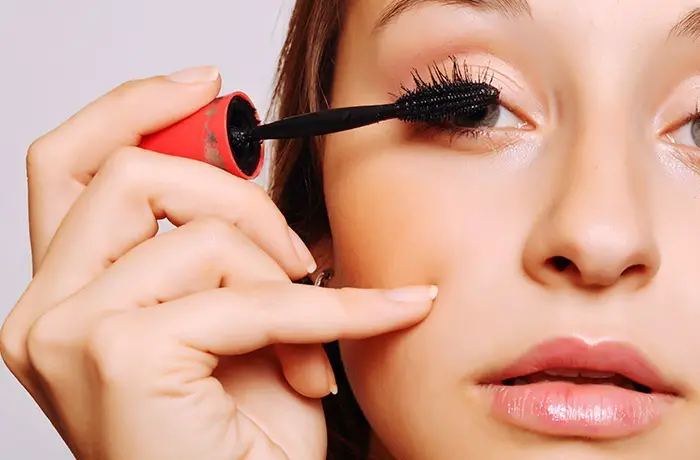 By far you would have determined that you should not use any mascara that contains any type of oil fragments in it.
Yes? Well, here I will again explain you to not use an oil contained mascara on those eyelash extensions.
Take this heading as a reminder as it can be harmful to your extension and you won't be able to get that bold and evident look.
All of the mascaras that I have presented above are completely oil-free and some of them are designed to make sure that they stand side by side with your eyelash extension.
But be sure that you don't use any mascara that contains oil because I have explained it why as it weakens the bond and loses the stickiness to your eyelid.
And eventually, it falls off way quicker than it is supposed to.
Also Read: Mini Eyelash Curler – What is It and Why You Need It
Select a Mascara That is Not Waterproof: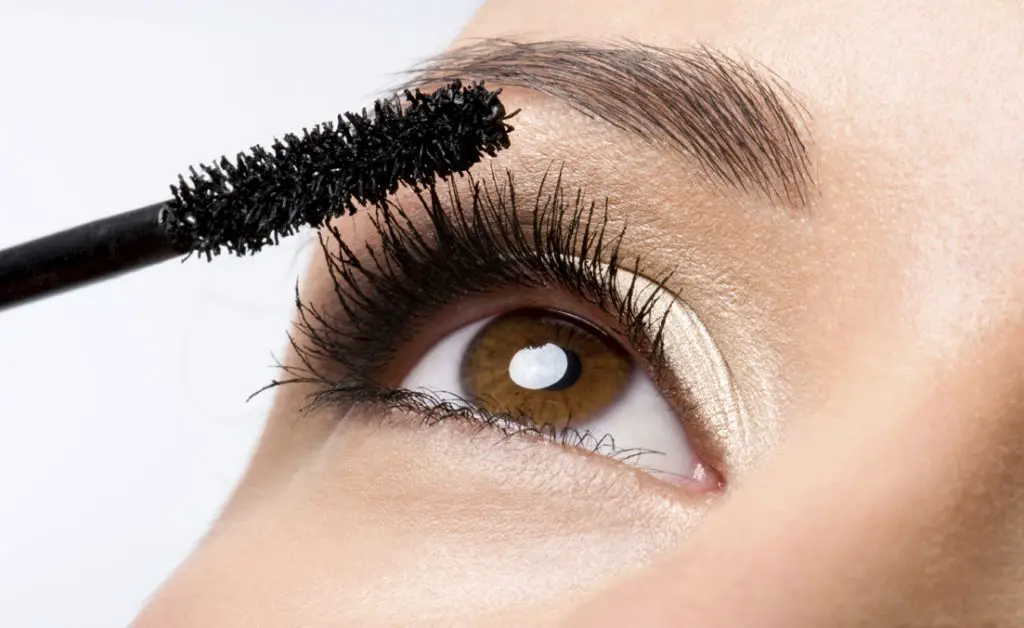 Here is another tip for you when you are selecting a mascara for your eyelash extensions. You should make sure the mascara that you are buying is not waterproof.
Yes! I said, not this is not a typo mistake if the mascara is waterproof then the sticky substance which holds the eyelash extension to your eyelid will again be weakened or damaged. 
Why? Because the mascara is waterproof it does not allows the sticky substance to pass and attach with your eyelid.
So, make sure the mascara that you select is not waterproof thus eventually increasing the life of the eyelash extension and having that unique and bold look all the time. 
Choose a Mascara That Has Sealant in it
By now you can easily determine the only weak point for an eyelash extension is the bond or the attaching area to your eyelid.
Well, to enhance that support and make the bond even stronger you can also use a Mascara that has sealant in it.
What it does is that it can make sure that the extension is not weakened and does not fall off. 
How? Well, it simply just makes the stickiness more strong and powerful so that your eyelid can hold the extension for a long period of time.
Though such mascaras are hard to get when you get your hands on one then make sure you buy it because it can give your extension more durability and enhance the bold and evident looks that you want. 
Look for a Mascara That Has Added Nutrients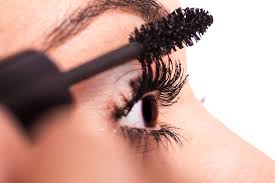 Anything that is made organically or contains nutrients can be healthy for you right we all can agree on this.
So, what if I say that you can get a mascara that is filled with nutrients and that can be used with your eyelash extension? Will you buy it?
Well, there is you can get a mascara that is filled with nutrients and is made completely with organic material. 
So, for those people out there who only use organic materials, this can be the perfect choice for your as this does not use any chemical to harm your skin and it only enhances the skin by providing it with nutrients and making it more evident.
Thus now you can wear those eyelash extensions while not damaging your skin surrounding your eyes. 
Conclusion!
Here in this article, I hope I have cleared all your doubts and now you have made up your mind to get an eyelash extension and a mascara.
This problem was faced by several women and there are several articles based on this topic but no one does such elaboration as we did because we care of those problems that you might face and we have tried to cover essentially all the factors that you would need to know before you buy an eyelash extension and a mascara for it.
Here are all the problems and some immersive suggestions that you can use while buying these two beauty products.