If you're looking for longer lashes in a flash, Flash Eyelash Serum just might be the way to go. With an ophthalmologist-tested, conditioning formula, Flash Eyelash Serum promises results in two to three weeks with a once a day application.
That's shockingly quick for an eyelash serum, but can it really deliver results in a flash?
Eyelash extensions are getting attention day by day and women are now more into this amazing lash growing technology as it gives natural volume to your eyelashes and makes them luscious.
Flash Eyelash Serum Review (
GUIDE

)

Lucky are those who have them naturally but on the other hand, if any woman is looking for an effective alternative for thick and dense lashes then eyelash serums are here to do the magic.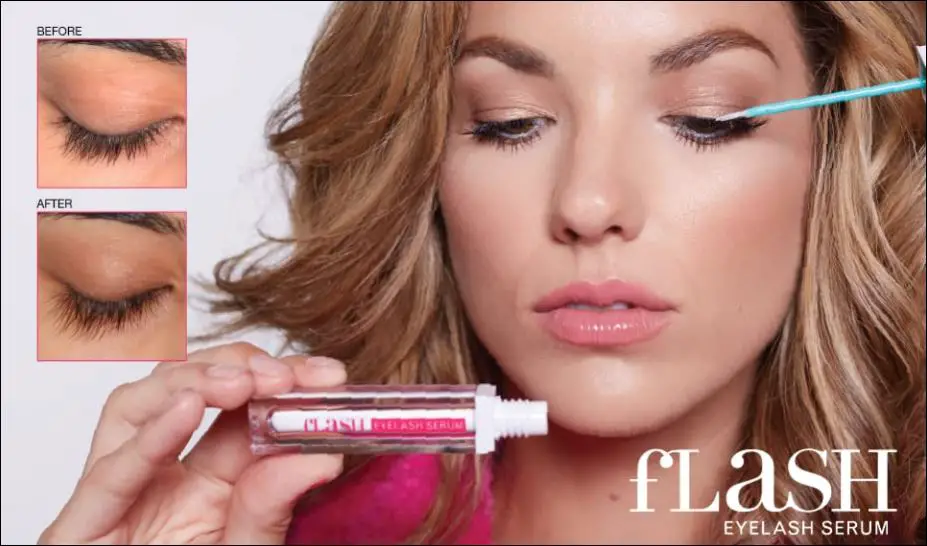 Eyebrows are one of the main aspects which enhance your beauty, especially if you are a woman.
All women are looking for the ideal eyebrows and seek so many remedies. They have experienced several scams and inaccuracies in this war.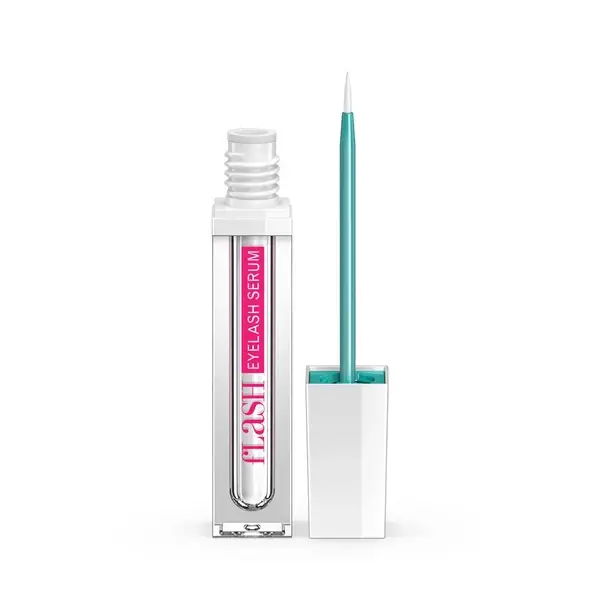 Let's weigh the pros and cons to see if Flash Eyelash Serum can really provide quick results – and whether it's worth your time and money.
What if your very own natural eyelashes could be overladen to make them longer, thicker, and curled?

That's the pledge eyelash serums make. In recent years, products that claim to improve and enhance the growth of natural lashes have steadily increased.
They are usually applied topically, and most of the time your lashes grow longer in just a few weeks with everyday use.
What Do We Like About Flash Eyelash Serum
This serum is safe for sensitive eyes and contact wearers. As always, be sure to use caution when applying because even though it's safe, you don't want to get it directly in your eye.
That shouldn't be too difficult, though, with Flash Eyelash Serum's applicator brush that features a pointed tip similar to a liquid eyeliner wand.
There is a special ingredient in eyelash serums that makes them highly effective to grow your lashes and work like magic.
The magic ingredient is named BIMATOPROST which is not offered by many of the eyes lash serums so make sure that the serum you buy has this ingredient in it.
It will help you in growing your lashes more naturally as it is a sort of eye treatment that pressurize the eyes in such a way that results in dark thick and dense lashes naturally 
Another thing we like about the packaging is its clear container, which means you know how much product you have left as you use it. A 2 mL bottle lasts about three months, but it never hurts to be able to see when you're getting low.
Within those three months, Flash Eyelash Serum also promises a 90-day money-back guarantee.
We like that the guarantee shows Flash Eyelash Serum stands behind its product, and it doesn't make buying this product as much of a gamble.
You may not even need to use the money-back guarantee, though, as long as you're looking for a conditioning lash serum that adds length and curls to your lashes – but not expecting lashes that are dramatically thicker.

Flash Eyelash Serum certainly delivers longer lashes, and as an added bonus, you will see a curl to your lashes as well.
We like that this means you can put down the fake lashes and eyelash curler, which might've been causing damage to your lashes, anyway.
Flash Eyelash Serum also promises you won't need to use as much mascara—if you choose to use any at all.
Of course, no lash product is perfect, but we don't see too many downsides to this serum.
What We Don't Like About Flash Eyelash Serum
There is really only one negative to consider when it comes to Flash Eyelash Serum. If you're looking for a product that makes lashes fuller or darker, this may not be for you.
The serum does provide great results with lash length, but your lash volume will likely not be affected by using this product.
How Does It Work?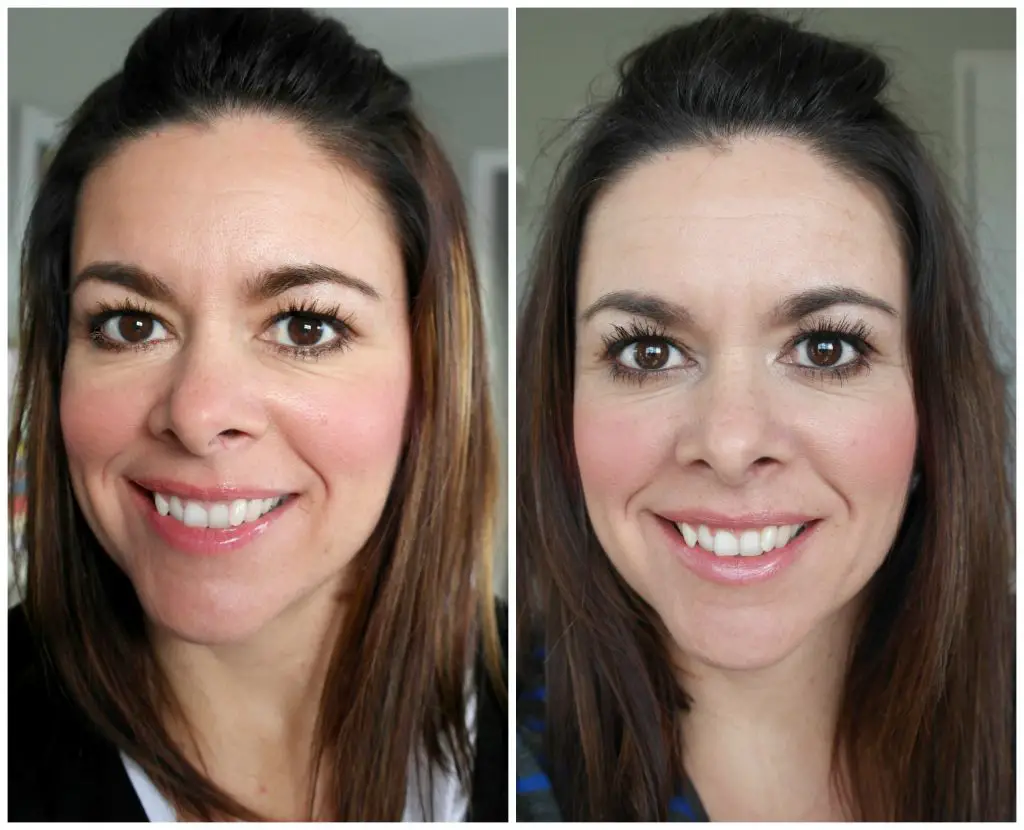 Application in anything affects the results so make sure you apply it accordingly.
As for flash serum, if you want quick results then make sure to apply it on a daily basis. But on the basis of customer reviews apply the flash serum once a day at any time on the dry eyelids right at the bottom of the eyelash line. It usually takes 2-3 minutes to dry after you apply it and the applicator has to be cleaned. 
We would highly recommend you to wait for a while until it dries and then apply your makeup.  The manual of the flash serums says that you will start noticing the result within 2-6 weeks after you start using it.
Are Eyelash Serums Safe?
Flash Eyelash Serum is a serum that significantly increases the duration and completeness of the lashes within weeks, improving and conditioning the follicles.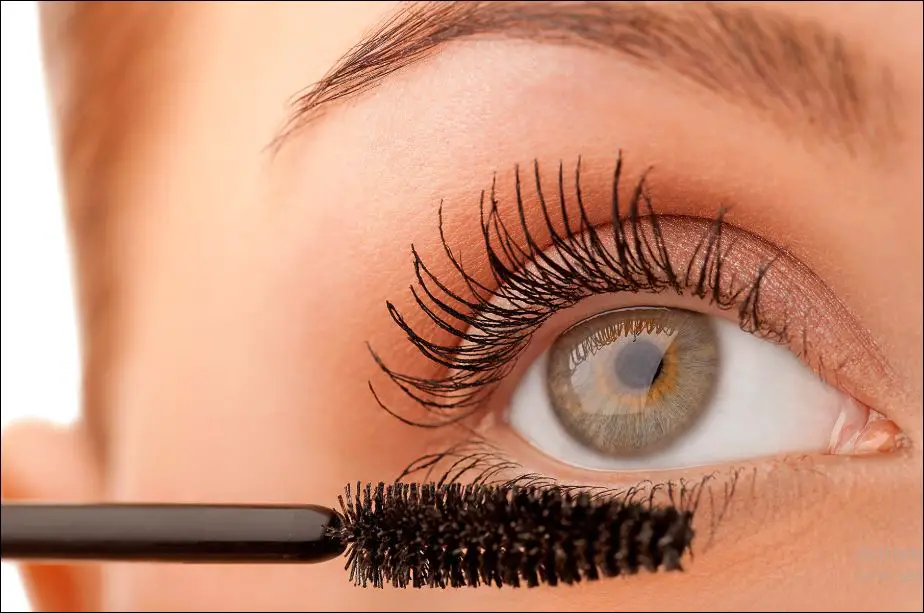 Flash should be added to clean, dry skin every day along the lash line. Before buying such products keep this thing in your mind that they offer temporary wonders and are designed with a mixture of chemicals that might affect your eyes.
As a matter of fact, there are possible side effects of such serums like the chronic eye, darkness of iris, red puffy eyes, weepy eyes, eyelid pigmentation, etc. make sure that you don't get the serum in your eyes and if you feel any unnecessary irritation with your eyes or any of the above-mentioned symptoms then you must concern an eye doctor.
How to Use Flash Eyelash Serum?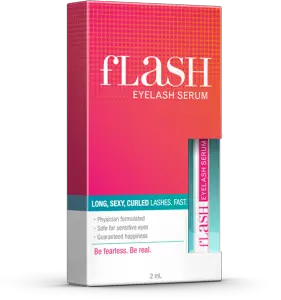 Using this eyelash serum is not as easy as it seems. You have to consider many things before using this eyelash serum to give you effective results.
The first step is that you must make sure to remove your contact lenses if you wear any. And if you are wearing any makeup you must clean it as well.
Remove all the traces of the mascara properly before you apply this eyelash serum.
Then carefully apply a thin line of this eyelash serum on the upper lash line by using the applicator that comes with this serum.
Then use the eyeliner to apply it according to your liking.
Another important thing which you must keep in mind is that this serum should not make contact with your eyes as it can be dangerous for them.
We recommend you apply this theorem in the evening and the best time would be an hour before you go to bed. It is because this is the time when it will be fully effective and fully absorbed. Do not rub your eyelashes after you apply this eyelash serum as it will cause damage.
If you want :it takes a time to be fully effective and absorbed, then you must make sure to not put any eyeliner or mascara right after applying this. It depends on you whether you like to apply it on the lower lashes or not. If you regularly apply this eyeless serum for 20 days, I assure you that you will get the best results.
Top Bloggers Reviews about The Flash Lash Serum:
This product has been reviewed by many websites and people.
Some of these reviews are:
Beauty Lust: Review:
Beauty lust is a very well-known website that compared this eyelash serum with another brand. They claimed that it took a while to see the results.
It was proved that this product was much better than Revitalash. They also pointed out that this is very cost-effective and much cheaper than the other brands that produce the same results.
The Beauty Foodie: Review:
The Beauty Foodie has also reviewed this product and claimed that this eyelash serum results in lush, spidery, and long lashes.
They said that they noticed a growth of 2mm which is much effective and it only takes 5 weeks for that. They were glad to choose this product.
Vogue Infatuation: Review:
Coming towards the next review this eyelash serum. The author of this website claimed that she had tried this eyelash serum and has noticed a big difference in just 2.5 months. She claimed that she got along and curly instead of straight eyelashes by using this product.
Moreover, she also claimed that this eyelash serum doesn't have any scent which reduces the impact of any irritation and harmful effects.
The common reactions from all the reviews:
These are the common points which were claimed by all those who reviewed this product.
This eyelash serum provides lash and longer lashes with a growth length of 2mm.
This growth is noticed within an average time of 3 months.
It is cost-effective and much cheaper than the other brands producing the same results.
It is travel friendly and has friendly applicator.
Final Thoughts On Flash Eyelash Serum
For likely results and a lower price tag than other lash serums, Flash Eyelash Serum is definitely worth a shot.
For a very reasonable price tag, you get enough product for six months.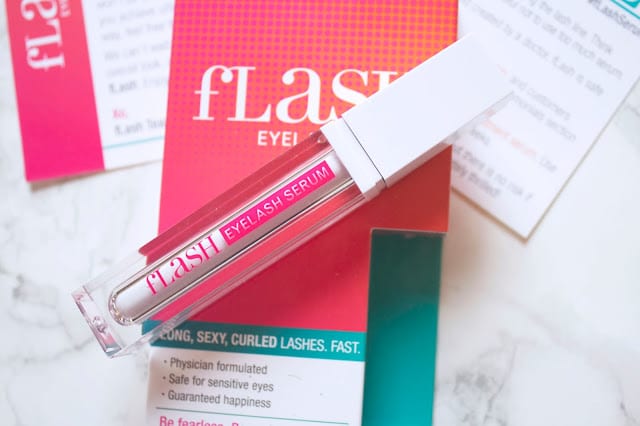 Just a heads up: Amazon has the lowest price so head straight over there to immediately save a good chunk off Flash Eyelash Serum's regular price.
Flash Eyelash Serum Ingredients
Water, hydroxyethyl cellulose, glycerin, panthenol, hydrolyzed soy protein, butylene glycol, carbomer, polysorbate 20, palmitoyl, oligopeptide, tetrapeptide-7, sodium hyaluronate, soluble collagen, isopropanol phenylhydroxypentene dihydroxycyclopentylheptenate, hydrolyzed wheat protein, pg propyl silanetriol, disodium EDTA, phenoxyethanol and ethylhexylglycerin