Boasting a highly-praised and well-reviewed status, Hairgenics Lavish Lash Serum seems like a great deal for its price tag.
But its history of repeat customers may have been achieved through not-so-honest methods.
Complete Lavish Lash Review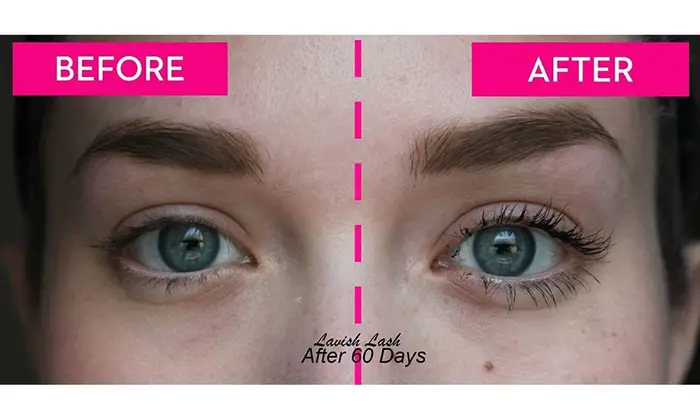 Let's talk about what Lavish Lash offers—or claims to—first.
What Lavish Lash Claims
Lavish Lash promises results for your eyelashes and eyebrows in 60 days. That may seem like a while, but remember that brows and lashes are the slowest growing hair.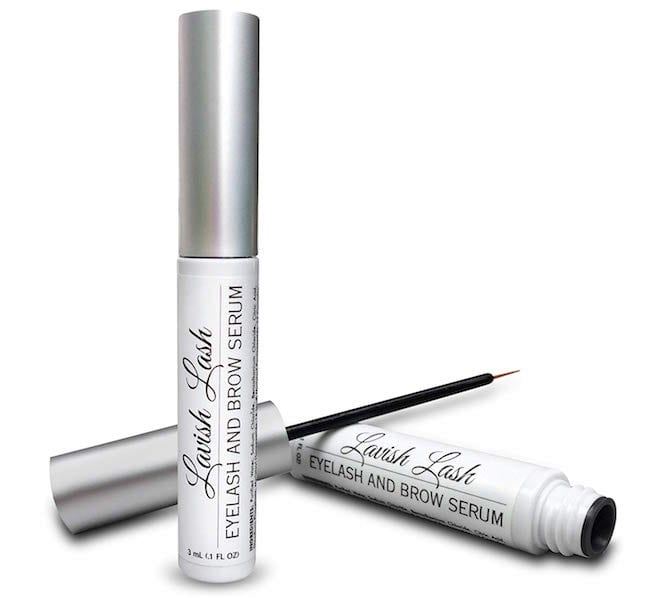 Like most lash products, you must stick to the routine for best results.
The product advises to only use it once a day in the evening and not to apply it multiple times throughout the day.
This will make the 3 mL or 0.1 OZ tube last a bit longer anyway, so we suggest you follow the instructions.
What draws so many into Lavish Lash in the first place is the formula. Made cruelty free and hypoallergenic with a botanical serum, it seems almost too good to be true that it can boost the length and thickness of lashes.
On their site, they warn about potential knock-offs, which is responsible for the brand to address.
Other lash products don't often address this issue, but it is a good rule of thumb to always purchase from a company's site directly or a trusted retailer.
Lavish Lash also offers a 30-day money-back guarantee if you purchase from their site, so that could serve as even more incentive to avoid knock-offs.
Lavish Lash Ingredients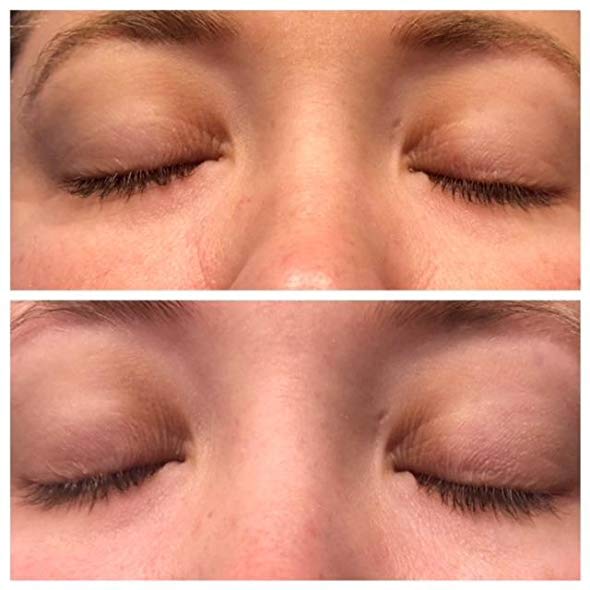 Purified Water, Sodium Chloride, Benzalkonium Chloride, Citric Acid, Disodium Phosphate, Cellulose Gum, Panax Ginseng Extract, Swertia Japonica Extract, Biotin.
What We Like About Lavish Lash
Based on the ingredients list, Lavish Lash does not contain prostaglandins which means the formula shouldn't discolor lighter irises – but it also means you shouldn't expect the same kind of super long, dramatic growth you'd find in a product like RevitaLash, which does contain prostaglandins.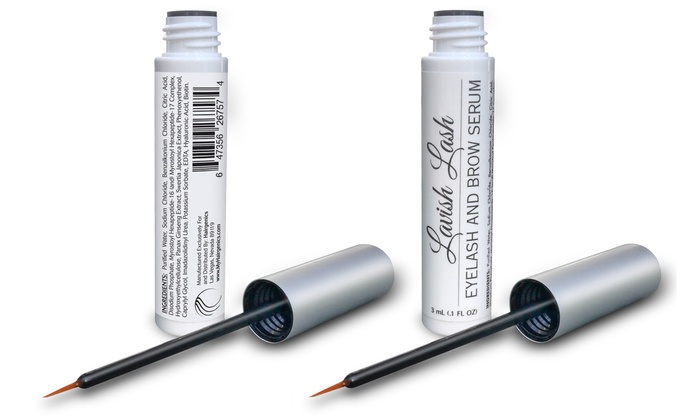 Another perk of Lavish Lash is that while some product listings show the applicator as a spoolie brush, the applicator is a thin-tip brush meaning you can get a precise application of the product.
This also saves on how much product you use since you have more control.
What We Don't Like About Lavish Lash
To get straight to the point: a huge downside of Lavish Lash is that they make a misleading promise of botanical ingredients. While Lavish Lash does not claim to be "all-natural," advertising itself as botanical hides that one of its ingredients is Benzalkonium Chloride, an ingredient associated with irritating the skin.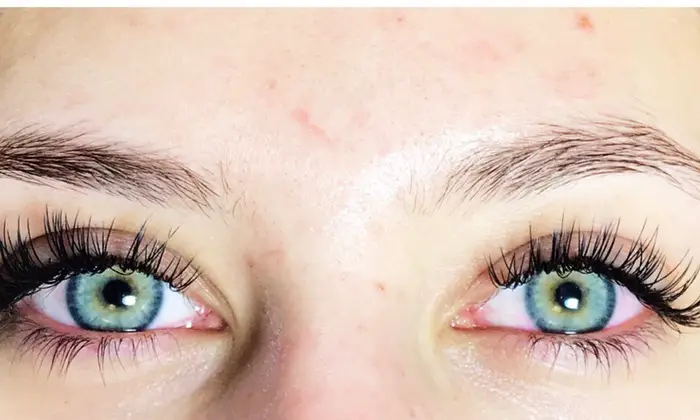 Since Benzalkonium Chloride is considered an allergen, Lavish Lash's promise of being hypoallergenic may also not be correct. So that's something to keep in mind for those of us with sensitive eyes.
But the biggest strike against Lavish Lash is that they're known to buy five-star reviews, offering a free bottle in exchange for positive reviews.
This can be misleading since it means the reviews aren't exactly bias-free and almost makes it seem as if Lavish Lash has something to hide.
Benefits Offered By Lavish Lash
If you have planned to use Lavish Lash, then trust us, you will enjoy lots of benefits. This serum boosts both of brow and eyelash growth.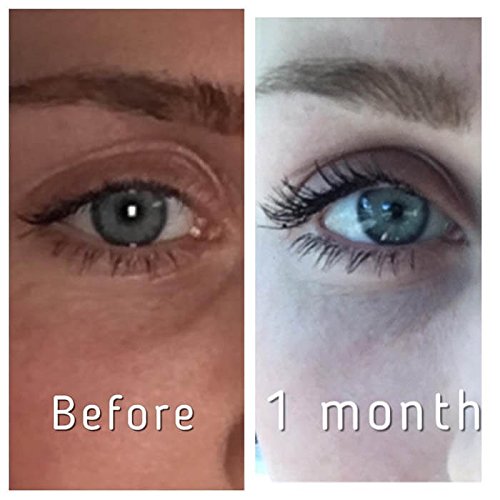 If you want to get long, luscious as well as luxurious lashes, then try out this product. It is packed with lots of enviable traits and properties.
It is true that not all of us are blessed with thick and lush lashes. So, to get flattering looking eyelashes, you can order this Lavish Lash product right now.
It promises to boost and improve the appearance of your eyelashes.
Lavish Lash Boot and Improves Your Keratin Production
Most importantly and one should know that keratin is an essential protein that strengthens your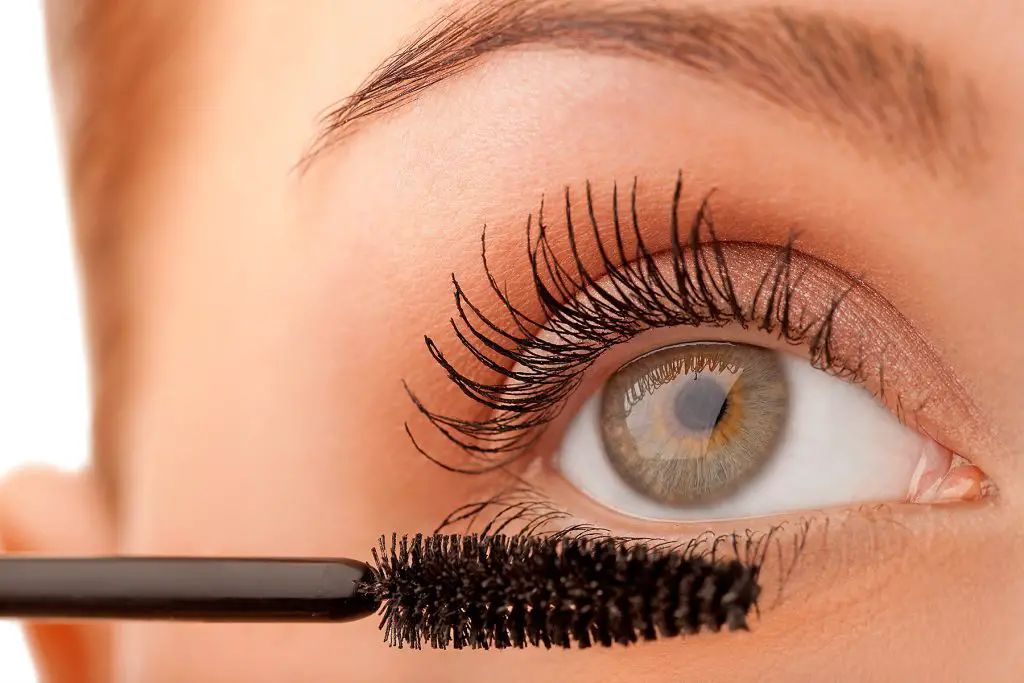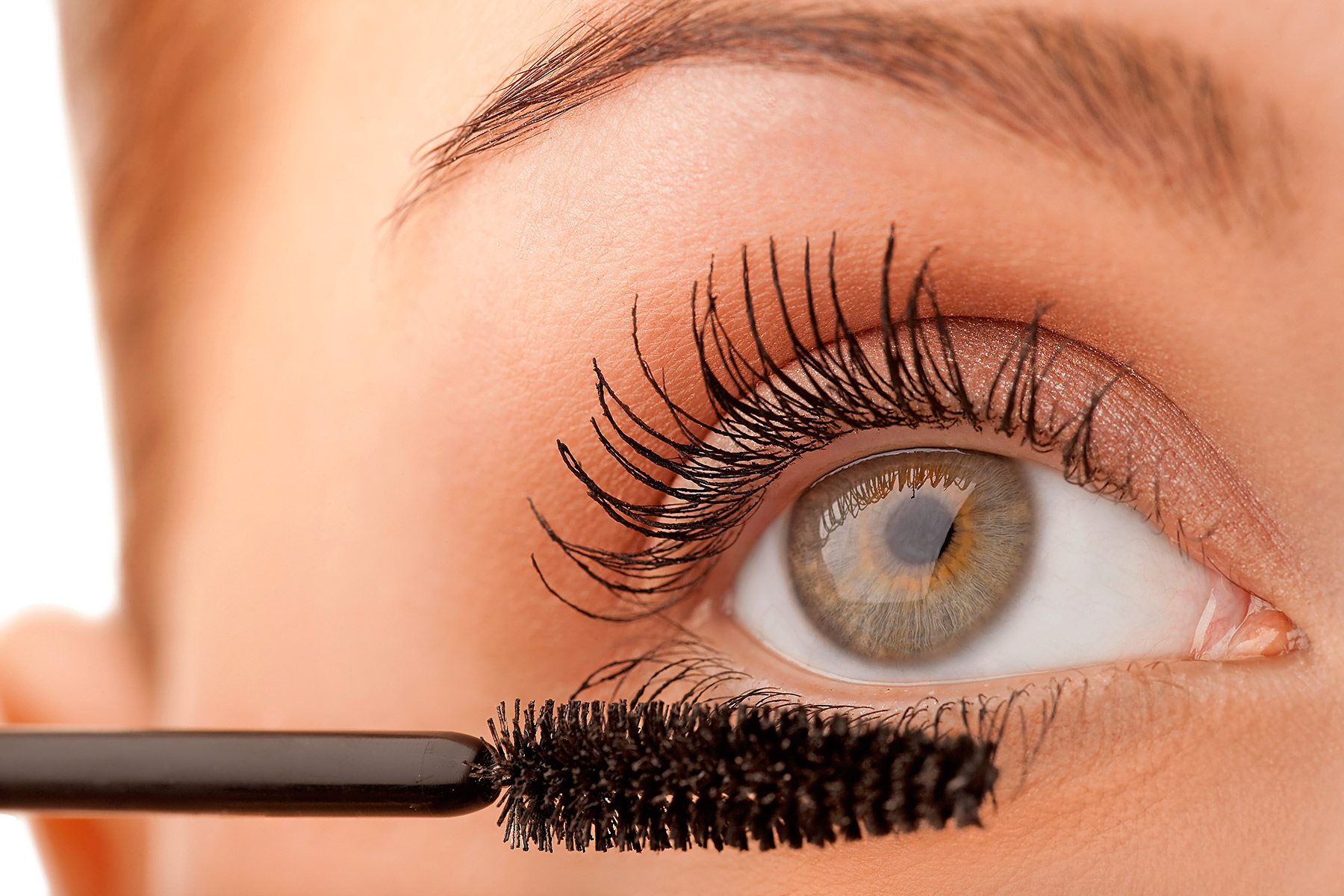 nails, skin and also your hair.  If you decide to apply this Lavish Lash product, then you will see a   
boost and positive growth in your Keratin production part. It promotes and strengthens this
natural protein structure of yours. Furthermore, this serum stimulates and flatters the process  
of eyelash growth. Furthermore, it strengthens and fills up any of the gaps present in your eyelash hair follicles.
It is on your upper eyelid that there has to be around and about 150 lashes. And this serum will make sure that you reach and meet this number.
Besides, if your eyelashes are drastically falling out and you are unhappy with their overall quality, then we encourage you to use this Lavish Lash.
Lavish Lash Makes You Get Rid of Eyelash Hair Loss
Upon using this product, you will no longer experience eyelash hair loss. There will be no thin eyelashes and you will look lovely.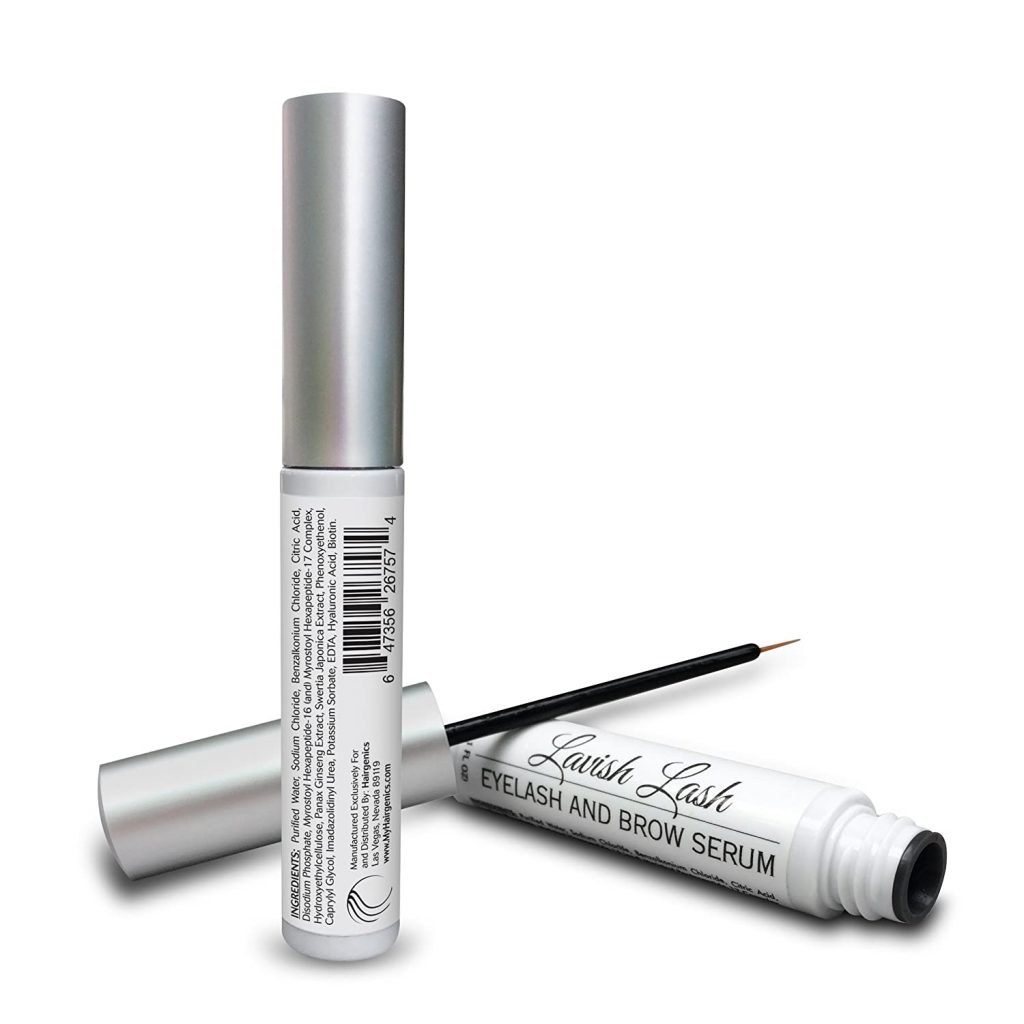 In addition, if you brittle and thin brows, then you can worry-free apply this same serum on your brows regularly.
It is claimed and promised that this product length and intensify your lashes and brows growth. You end up getting fuller, darker and also longer lashes.
What else you want! There are lots of women who feel much amount of insecurity and lack of confidence because of thin brows and lashes. They do not have to worry now!
Simply try out Lavish Lash and feel amazing. It enhances and dazzle up the look and overall appearance of your lashes.
The only thing that you have to remember, before you apply this Lavish Lash, make sure that you do a patch test to see whether this product gives you an allergic reaction or not.
Lavish Lash Brings Extra Moisture on Your Lashes
Lastly, this product that we have reviewed for you, it brings and injects an extra moisturizing effect on to your eyelashes.
If you think that your lashes are dry or not enough moisture is present in your eyes, the application of this serum is suggested to you.
This serum will give your eyes an instant relief. Do incorporate this product in your skincare routine and see the magic.
It removes and eradicates the weakening effect that exists there on your lashes. Furthermore, it helps you get rid of lash breakages as well as dry eyes.
Final Thoughts on Lavish Lash
While the price of Lavish Lash is modest for a lash and brow serum, the negatives seem to outweigh the positives for Lavish Lash.
If you trust the five-star reviews you encounter and want to try Lavish Lash, do so carefully, especially if you have sensitive skin or eyes.
Or, take the smarter path and simply go for one of the tried-and-true best eyelash growth serums out there…