The GrandeLash vs Latisse vs RapidLash debate is a popular one – and for very good reason. All three of these eyelash growth serums have been around for well over a decade.
And during that time, they've all racked up accolades and testimonials galore attesting to their lash growing prowess.
This can be fairly confusing. After all, how do you choose between three seemingly great options?
Table of Contents
If you're deliberating between these lash serums and wondering which one is best for you, we've got you covered. This review is a must read because it contains a couple of facts you need to know in order to decide which lash serum is going to give you the results you want.
We will also highlight our favorite natural lash serum, LashLuxury Daily Eyelash Serum. This is a relatively new lash serum that is 99% derived from natural ingredients. The all natural, vegan ingredients provide fantastic eyelash growth with no harsh side effects, that the Prostaglandin based serums are renowned for. This may be your best pick if you have sensitive skin and eyes.
Here's a deep dive into who wins in the GrandeLash vs Latisse vs RapidLash showdown. But first, let's take a quick look at each of the contenders.
Latisse
It's 2020 and by now, everyone has heard of Latisse. And that's only fair, considering it has the distinction of being the first FDA-approved prescription eyelash serum clinically proven to grow longer, fuller, and darker lashes.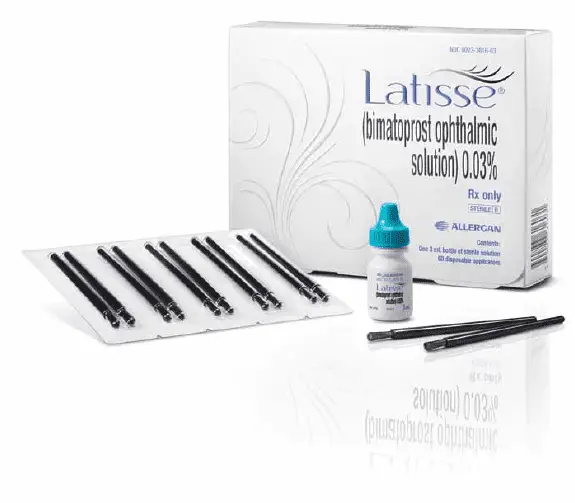 Who's the Company Behind Latisse?
To add to its list of respectable qualifications, Latisse is manufactured by the global pharmaceutical giant, Allergan Inc., who you might know as the maker of another popular beauty product, Botox.
Having been around since the 1940s, they're not the sort of here-today-gone-tomorrow company that often crops up selling lash serums.
What's the Active Ingredient in Latisse?
The active ingredient in Latisse is bimatoprost, which is a prostaglandin analogue that's responsible for the dramatic eyelash growth that Latisse users experience.
How it works is simple and brilliant at the same time: bimatoprost extends the growth phase of eyelashes so that lashes are allowed to continue growing thicker and longer past their natural life cycle. At the same time, the actual number of eyelash hairs that sprout are increased as well.
The result is seriously lush lashes.
How Much Does Latisse Cost?
The cost of Latisse varies depending on where in the world you are but the average cost of a 30-day supply – which is a 3mL bottle – can range between $90 to $120, while a 5mL bottle – which is a 10-week supply – can range between $140 to $160.
Those prices alone could make Latisse prohibitively expensive but there's another hurdle – Latisse requires a doctor's prescription. So there is also the expense of a doctor's visit to factor in.
GrandeLash MD
GrandeLash MD may not have the advertising power of a global pharmaceutical company behind it, but it's still managed to become a household name in the world of lash serums.
How? Here's its story.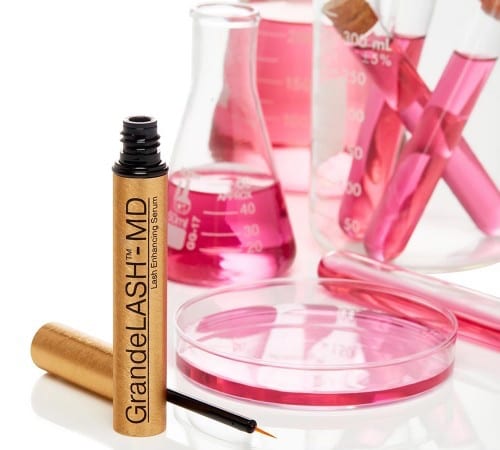 Who's the Company Behind GrandeLash?
GrandeLASH MD is an eyelash growth serum made by Grande Cosmetics, LLC, an American company owned by its namesake, Alicia Grande. The story of GrandeLash is a very personal one, as this lash serum was originally formulated for her own use and Alicia was the first 'customer' to see results from her product.
Knowing that her lash serum could deliver the goods, Alicia Grande launched the company in the same year as Latisse – 2008 – with one product: GrandeLASH MD.
What's the Active Ingredient in GrandeLash?
Similar to Latisse, GrandeLash MD gets its lash boosting powers from a prostaglandin analogue that you'll see listed in its ingredients list as Isopropyl Cloprostenate.
It works similarly to bimatoprost, by lengthening the natural growth cycle of eyelashes while simultaneously increasing the number of eyelashes that grow overall.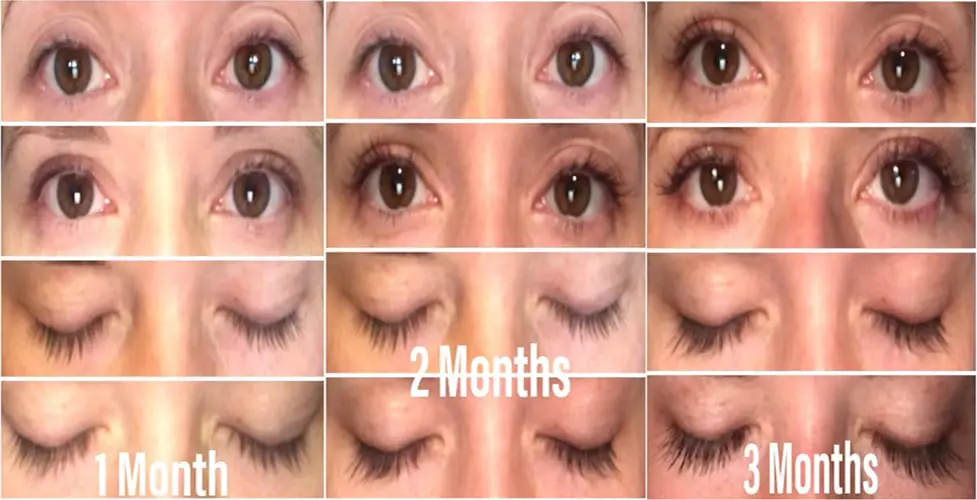 But unlike Latisse, which contains just the active ingredient bimatoprost and a handful of inactive ingredients that are essentially pH balancers, GrandeLASH MD lash serum is packed with vitamins, amino acids and botanical extracts to nourish and condition the lashes.
How Much Does GrandeLash MD Cost?
A 2mL bottle of GrandeLash MD will lash you for nearly three months and it's currently only $65. A bigger, 4mL bottle will last you nearly six months and it priced at $120.
Even better, you don't need a prescription – you can order GrandeLash MD online.
RapidLash
RapidLash is yet another heavyweight in the eyelash serum circuit. Routinely featured in magazines like Elle and Marie Claire, this lash serum has been an ongoing favorite for over a decade.
When it was first launched in the UK, RapidLash sold at a rate of one a minute at Boots stores nationwide. And its popularity continues, with Walmart reporting that RapidLash Eyelash Enhancing Serum topped their list of its highest-selling beauty products in 2019.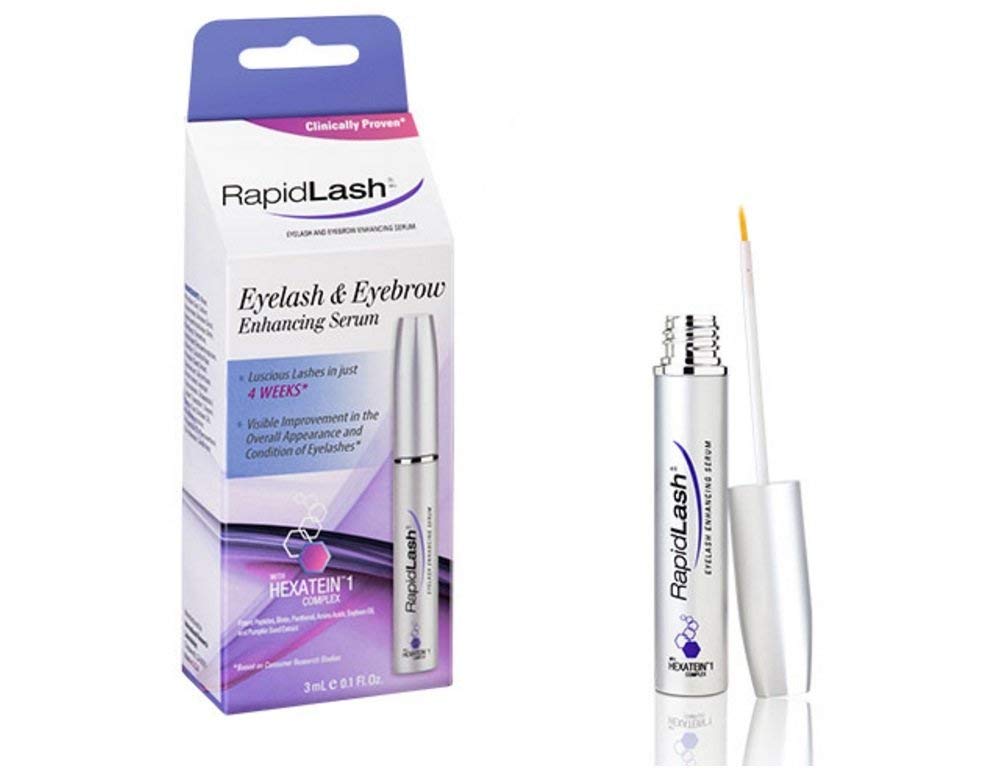 Who's the Company Behind RapidLash?
Behind RapidLash stands International Research Laboratories, who released their popular RapidLash serum in 2008. That year does seem to have been the year of the lash serums.
What's the Active Ingredient in RapidLash?
Here's a little secret that many people don't know about RapidLash: there's a bit of doubt as to whether it still contains the active ingredient that propelled its massive popularity.
You see, when RapidLash was first introduced to the market, it contained isopropyl cloprostenate, a prostaglandin analogue like the ones found in Latisse and GrandeLash MD.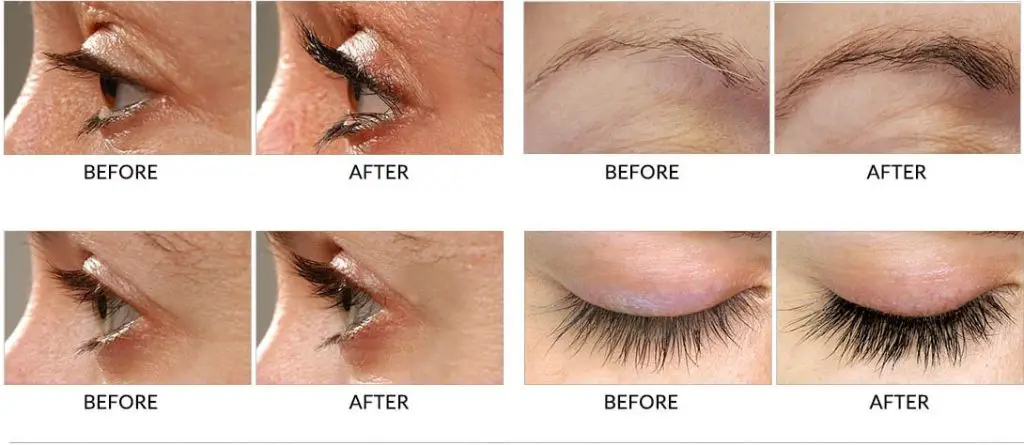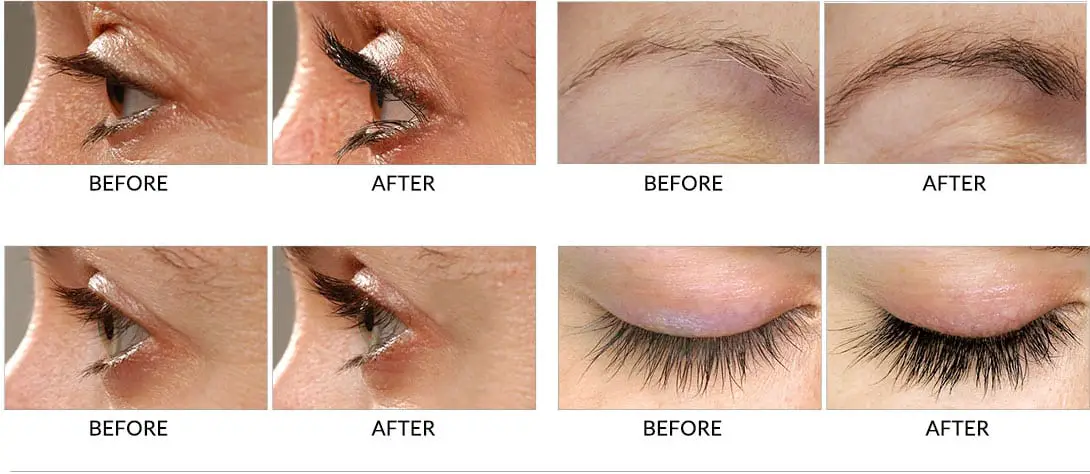 But due to a lawsuit by Allergan over the use of the prostaglandin analog, Rapidlash changed their formula and replaced their prostaglandin ingredient with more natural, hair strengthening ingredients like Panthenol, Biotin, and various peptides, the most notable one being Myristoyl Pentapeptide-17.
In recent years, however, it does seem that RapidLash has added the prostaglandin ingredient back to their formula, although it is now listed toward the end of their ingredients list, revealing that there is not a large concentration of it found in the lash serum.
How Much Does RapidLash Cost?
RapidLash is definitely one of the most affordable eyelash serums you can get your hands on. It retails for less than $50 for a 3mL bottle on their official website but you can get it on Amazon for almost half the price.
LashLuxury Daily Eyelash Serum
LashLuxury is a fairly recent addition to the lash serum world. It has picked up a large following in the all natural space with its unique formulation of growth stimulating peptides, B vitamins, and skin soothing plant extracts.
Who's the Company Behind LashLuxury?
LashLuxury is a Canadian based company that is dedicated to the Clean Beauty Movement. They are committed to making products that enhance your look in a safe, non irritating way.
In addition, they stand behind their product and offer a 100% satisfaction guarantee. If you're not happy with your lashes and brows after 60 days, they promise a full refund.
What's the Active Ingredient in LashLuxury Daily Eyelash Serum?
The active ingredients in LashLuxury daily eyelash serum consist of 3 main categories: peptides, B vitamins, and plant extracts.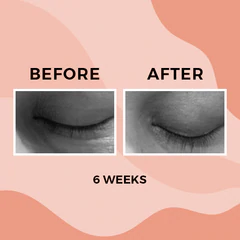 The peptides, Myristoyl Pentapeptide-17 and Acetyl Tetrapeptide-3, stimulate collagen and keratin production, which is what builds healthy, long lashes. The B vitamins, Panthenol (B5) and Biotin (B7), are powerful moisturizes that repair and strengthen weak eyelashes. Finally, the plant extracts, red clover flower extract, aloe leaf juice, cucumber fruit extract, and camelia sinensis leaf extract contain anti-inflammatories, anti-oxidants and other soothing plant ingredients to keep your lashes and skin healthy.
True to the commitment to clean beauty, LashLuxury daily serum is hormone free, cruelty-free, fragrance-free, paraben free, phthalate free and hypoallergenic.
How Much Does LashLuxury Cost?
LashLuxury Daily Lash Serum is available in 3 different sizes to accommodate every budget.
A 2mL bottle of LashLuxury will last you around three months and it's currently only $75. A larger, 3.5 mL bottle will last you five to six months and it priced at $120. The largest size, Lash Pro, is a 6mL bottle that will last you 10-12 months and is currently retailing for $180.
Even better, no prescription is necessary – and LashLuxury offers free shipping on all orders!
GrandeLash vs Latisse vs RapidLash
By now, you have a good grasp of the three heavyweight contenders. They've all been around since 2008. They all have an excellent track record. So how do you choose?
Let's compare the top factors when it comes to choosing a lash serum: how well it works and how much it costs. Here's the breakdown in the GrandeLash vs Latisse vs RapidLash debate.
Active Ingredients
Winner: GrandeLash MD
When it comes to active ingredients, GrandeLash MD is the winner. Why? Because GrandeLash contains a prostaglandin analogue that is proven effective in growing longer, thicker and darker eyelashes.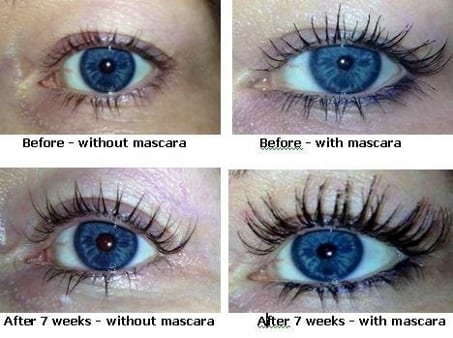 And whereas Latisse also has this distinction, GrandeLash MD goes a step further and adds in a host of complementary lash boosting ingredients that both nourish the lash line and serve to counteract the potentially irritating effects of the prostaglandin active ingredient.
RapidLash, on the other hand, offers mostly the nourishing and strengthening benefits of peptides and botanical extracts. Because of the change to their formula, they only contain a minute amount of the prostaglandin ingredient that supercharges eyelash growth.
Overall, GrandeLash MD is the best Goldilocks choice that gives you both the eyelash growth benefits of a prostaglandin analogue as well as the soothing, strengthening benefits of peptides and botanical extracts.
Overall Cost
Winner: RapidLash
Even the best eyelash serums aren't permanent – if you stop using the serum completely, your lashes will go back to their natural length. This means that lash serums are an ongoing expense.
So it goes without saying that it can add up for the length of a year. Or two, three years.
This is why you want to choose an eyelash growth serum that gives outstanding results and doesn't break the bank while doing so.
And in this arena, RapidLash wins. Why? Let's compare how the three lash serums add up in the course of a year:
Latisse: Let's say you can get a 30-day supply for $100. That comes to a total cost of $1,200 per year – and that's not factoring in the extra costs for doctor's visits in order to get a prescription.
GrandeLash MD: A 3-month supply costs $65 and a 6-month supply is $120. If you ordered two 6-month supply bottles, that comes to a total cost of $240 per year.
RapidLash: A 3mL bottle lasts approximately two months and the cheapest price is on Amazon, at well less than $30. That comes to a total cost of $180 per year.
Which Lash Serum Wins?
The overall verdict is surprising. Although Latisse is the ultimate brand name in eyelash growth serums, it's not a realistic choice for the majority of us. It comes with a high price tag. And it requires the extra hassle of needing a prescription.
Which is why when it comes to the GrandeLash vs Latisse vs RapidLash debate, we are going to say that the overall winner is GrandeLash MD.
The company has a solid track record of performance. It is very affordably priced. It works beautifully. And it gives overall the best value in terms of active ingredients.
That's our two cents. Let us know in the comments if you've used all three eyelash serums and have something to say about them!