Latisse vs Lash Boost vs RevitaLash is a showdown that's been waiting to happen. After all, these names are all heavy hitters in the lash world and each and every one of them claim to be able to take your lashes to levels that no other serum can.
So how do you ever decide between them? Well, if you've been deliberating between which lash serum you should choose for your own precious peepers, follow along. We're going to break each of these serums down until we find a clear winner.
Let's start with an overview of each – we're going to go over exactly what each lash serum brings to the table.
Latisse vs Lash Boost vs RevitaLash: What They Have in Common
The first thing you need to know before we begin comparing and contrasting these three popular eyelash serums is that the most important thing you need to know about these lash serums is not how they differ but how they are similar.
Because these lash serums have one very big thing in common. And that thing is prostaglandins.
What are prostaglandins?
Prostaglandins are essentially lipids derived from fatty acids that have been shown to be effective in the treatment of glaucoma. They were originally used to relieve pressure in the eye until it was discovered that patients using this ingredient grew long, thick and lush eyelashes as a side effect.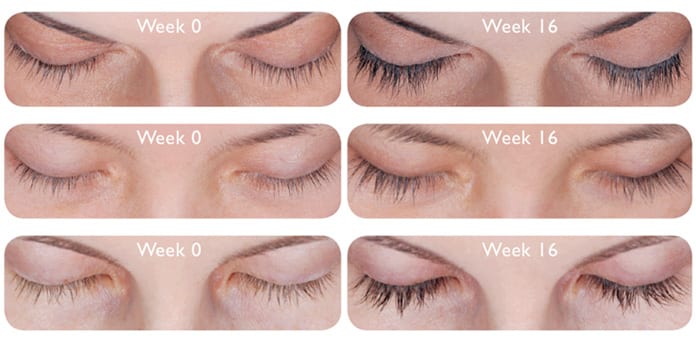 The result? Latisse entered the market as the first medicinal eyelash growth serum. Its active ingredient – the one entirely responsible for dramatic lash lines around the world – is bimatoprost, a prostaglandin analog.
But while bimatoprost was pharmacologically designed by and patented by Allergan, there are a number of other similarly-effective prostaglandin analogs that also result in serious eyelash growth.
One of them – Isopropyl cloprostenate – is found in Rodan and Fields Lash Boost. Another one – Dechloro Dihydroxy Difluoro Ethylcloprostenolamide – is found in RevitaLash.
How do prostaglandins work?
There's no doubt that prostaglandins work but how they work their magic is not entirely clear. It is believed, though, that prostaglandin analogs like bimatoprost work to boost eyelash growth in two ways.
The first is by lengthening the duration of the Anagen phase, which is the period during which eyelashes are actively growing. This allows each eyelash to grow for a longer period than they're normally allowed, which gives lashes the chance to grow longer.
At the same time, prostaglandins also increase the number of last follicles so that more eyelashes can grow, thus resulting in the thicker and darker effect that these lash serums have on the lash line.
What does this mean?
The fact that all three of the lash serums – Latisse vs Lash Boost vs RevitaLash – contain a prostaglandin analog means that we already know the most important thing about them: they work.
That means that the most important question – effectiveness – is already answered. So if you're looking for longer, thicker and darker eyelashes, you'll arrive at your goal no matter which of the three lash serums you choose.
But that doesn't mean all three of these serums are an equally good choice. Let's dive into each one to see how they stack up in every other regard.
Latisse: The Pros
When it comes to sheer medical credibility, Latisse is the clear winner. Because it is both FDA-approved and financed by a large pharmaceutical company with a budget to match, Latisse has the weight of several clinical trials behind it.
Which means that we know it works and even the rate of success we can expect.
Thanks to all that, you can also start using Latisse reassured in the fact that it works for the majority of users. In fact, clinical trials show that 78% of participants saw significant eyelash increase by week 16.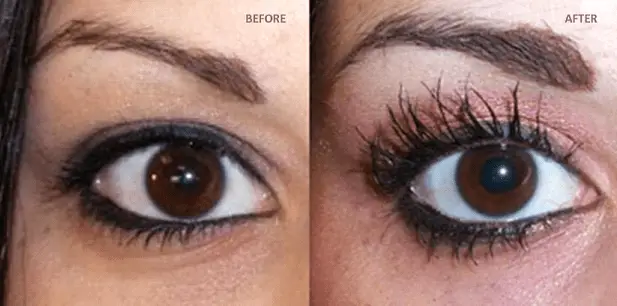 In another published FDA-reviewed clinical trial, around 140 volunteers' eyelashes grew, on average, 25 percent longer, 106 percent thicker and 18 percent darker with Latisse than those in the non-treatment (control) group.
Yet another study found that applying bitamaprost, the active ingredient in Latisse, for six weeks showed a significant difference, with the participants in the bimatoprost group recording mean eyelash growth from baseline to be 2.0 mm, compared to a mean of 1.1 mm in the placebo group.
Overall, the biggest advantage that Latisse has going for it is that it has been rigorously tested and subject to clinical trials. It's pretty much guaranteed to work so you know you won't be wasting your time.
Latisse: The Cons
The biggest downside of Latisse is simply the cost and the hassle of obtaining it.
Because as great as Latisse, it also comes with a steep price tag, which is not surprising considering it holds the distinction of being the only FDA-approved medicinal eyelash serum.
So how much does Latisse cost? It will, of course, depend on where you are in the world, but the average cost of a 30-day supply – which is a 3mL bottle – can range between $90 to $120, while a 5mL bottle – which is a 10-week supply – can range between $140 to $160.
And on top of the price tag, Latisse is also prescription only. Which means that you'll have to go through the hassle of seeing a doctor and obtaining a prescription for it. Which makes Latisse the most expensive eyelash serum, both money- and time-wise.
Lash Boost: The Pros
Rodan and Fields' Lash Boost entered the market in 2016 to what can only be described as wild fanfare. And it's not surprising why – the results speak for themselves.
And there have been plenty of Rodan and Fields Lash Boost fans over the years who have been more than willing to share what this lash serum has done for their eyes.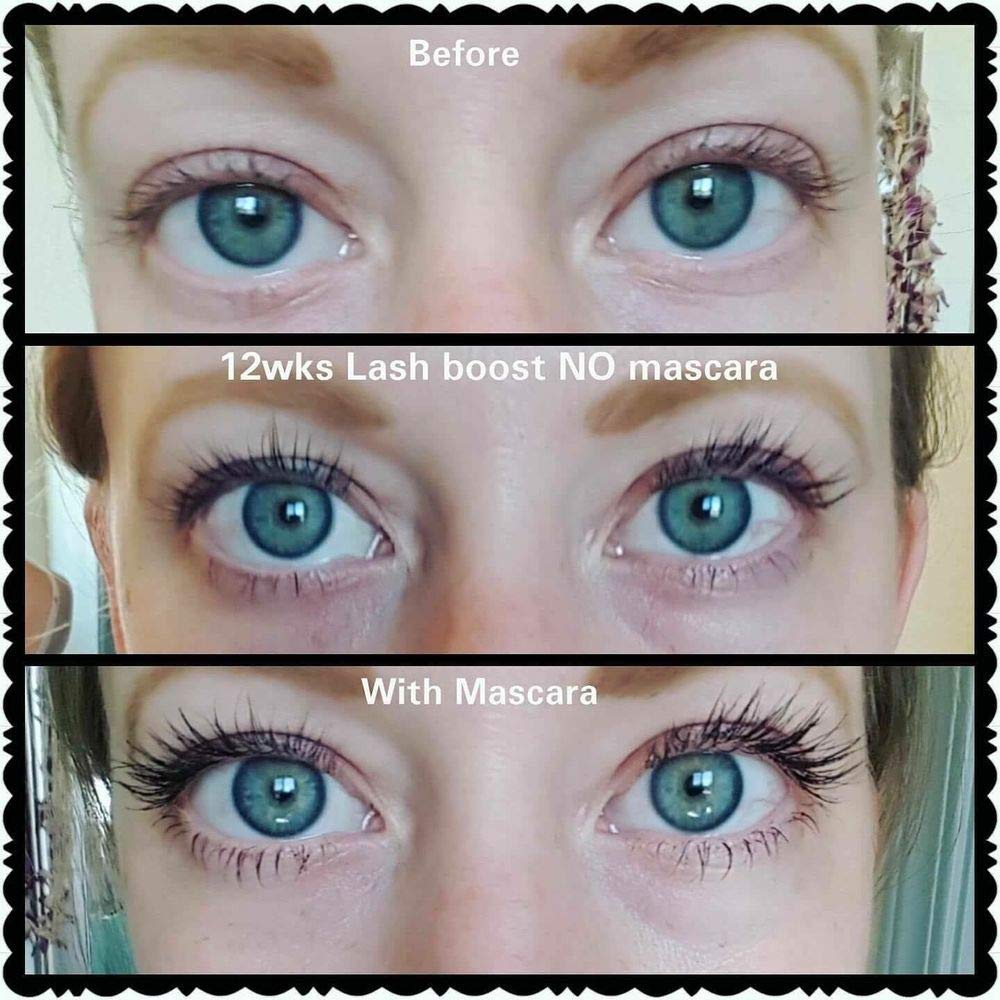 The fact that the majority of the Lash Boost before and after pictures are from R+ F consultants doesn't even diminish the compelling visual proof that these pictures provide. In fact, the results for this lash serum are so good that we can even put aside our feelings about multi-level marketing companies if just for this product alone.
So the best thing about Rodan and Fields' Lash Boost is, without a doubt, its effectiveness. But it doesn't stop there.
As mentioned before, the ingredient in Lash Boost that is responsible for such serious eyelash growth is a prostaglandin analog, Isopropyl cloprostenate, which works similarly to the one found in Latisse.
Tt's listed as the fifth ingredient in Rodan and Fields Lash Boost serum, meaning these tubes contain a potent enough dose of the magic ingredient that makes eyelashes grow like weeds.
And that brings us to our favorite thing about Lash Boost. Which is that unlike Latisse, which contains only the prostaglandin analog plus a handful of other inactive ingredients that are essentially pH balancers, Lash Boost packs a powerful nourishing punch.
The Lash Boost serum isn't just the one prostaglandin analog to boost lash growth. It's actually a fantastic mix of high-quality nourishing ingredients like peptide complex, keratin, biotin, and botanical extracts that condition and strengthen lashes against breakage and hair loss.
That means your lashes get the lashes-on-steroids effect that prostaglandins provide while also reaping the nourishing nutrition that the other natural ingredients in the formula provide. Win win.
Lash Boost: The Cons
Lash Boost is effective and packed with lash growing and nourishing ingredients. It's sounding like a clear winner, right?
Not quite. Lash Boost does have a slight leg up on Latisse which is that you don't need a doctor's prescription in order to get it. It's a cosmetic product, not an FDA-regulated drug so that makes the obtaining part much easier.
That being said, you do need to go through an actual R + F consultant in order to get Lash Boost. It is available cheaper on places like eBay and Amazon but company policy dictates the product is only available through its consultants.
Another big downside? For a cosmetic product, Lash Boost certainly comes with a very steep price tag. At $150 for a tube that lasts around ten weeks, that costs even more than prescription-only Latisse.
That gives this lash serum the dubious distinction of being the most expensive eyelash growth serum on the market. Sure, it does offer a host of high-quality, nourishing ingredients which might justify the price tag.
Except, there are other lash serums that provide similar perks, but at a much more affordable price…
RevitaLash: The Pros
Latisse obtained its FDA approval in 2008. Rodan and Fields launched Lash Boost in 2016. Meanwhile, the physician-led company behind RevitaLash launched this popular lash serum back in 2006, making them one of the very first pioneers of lash growth serums.
And it wasn't profit they were seeking, either. You see, RevitaLash was born out of love and necessity when Dr. Michael Brinkenhoff's wife, Gayle, was battling breast cancer and undergoing therapy that caused her hair, eyelashes and eyebrows to fall out.
Her husband, an ophthalmologist, developed RevitaLash for her. And it's perhaps this very personal origin that makes RevitaLash serum's ingredients list so unique.
Similar to Latisse and Lash Boost, RevitaLash also contains a potent prostaglandin analog – Dechloro Dihydroxy Difluoro Ethylcloprostenolamide – that's responsible for growing dramatically longer, thicker and darker eyelashes.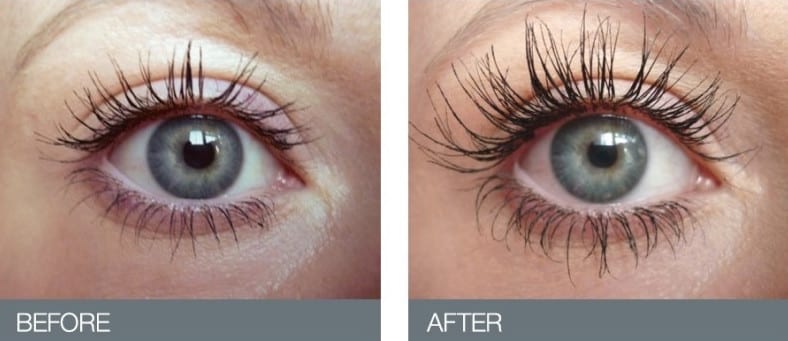 But it takes it much further than that – RevitaLash's unique formula contains a serious line-up of lash-conditioning ingredients like potent peptides, biotin, proteins and botanical extracts to nourish and strengthen the eyelash hairs.
These natural lash conditioning ingredients help further support the hair structures of eyelashes to prevent breakage and hair loss while simultaneously counteracting the potential irritation that a prostaglandin ingredient may cause.
The result is lashes that are both encouraged to grow and nourished back to life, which explains how RevitaLash can seemingly bring lashes back from the dead.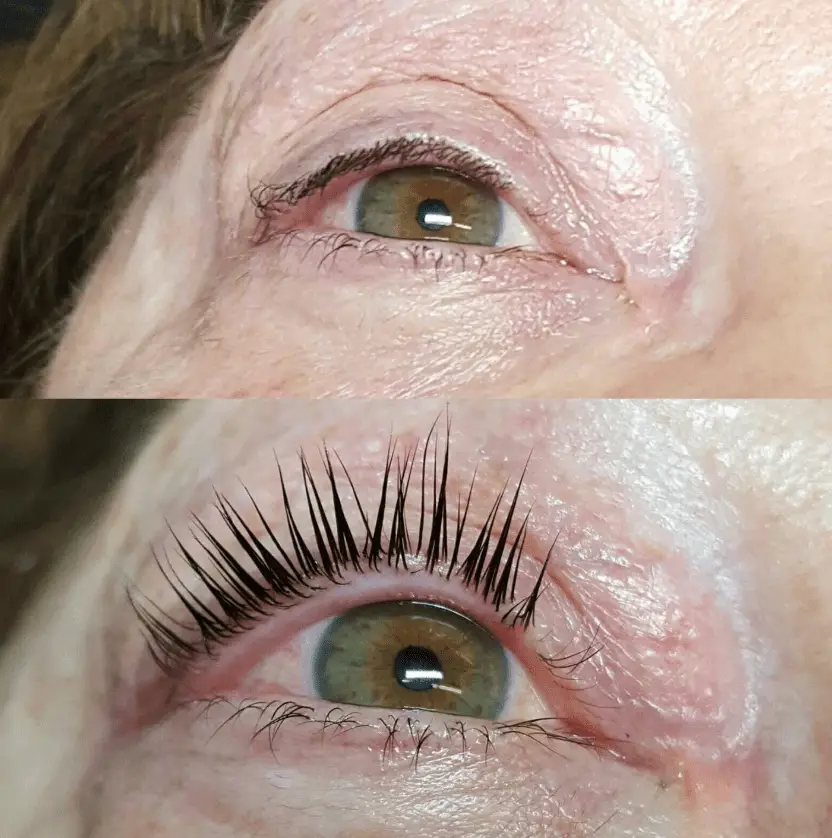 The potent mix of ingredients also explains RevitaLash's effectiveness – because this lash serum definitely works. And thanks to the fact that they've been around forever – since 2006! – they've built up plenty of positive testimonials and a cult following.
It helps, too, that the majority of RevitaLash users and reviews aren't made up of the company's consultants (we're looking at you, Lash Boost).
But is it all roses and unicorns with RevitaLash? Let's look at some of its downsides.
RevitaLash: The Cons
The only downside to RevitaLash is the fact that it doesn't have the same sort of clinical trials that Latisse has behind it. After all, Latisse is a prescription medicinal eyelash serum with a global pharmaceutical budget that most companies simply don't have.
It does, however, have years of experimentation and innovation by a talented team of cosmetic chemists. The formula has been extensively tested by multiple independent laboratories, both for safety and effectiveness.
And when it comes to all other factors, RevitaLash simply fares better than the other lash serums.
Latisse vs Lash Boost vs RevitaLash: Who Wins?
Our final verdict is that when it comes to a showdown between these three heavy hitters, RevitaLash is the clear winner.
Here's why.
How easy is it to get?
Latisse is an FDA-approved medical product that is prescription-only. Lash Boost is not – but you need to get it from one of its consultants.
RevitaLash, on the other hand, doesn't need a prescription and you don't need to seek out the company's consultants to get your hands on a tube of this lash serum. You can order it online and it'll be in your hands a day or two later.
How much does it cost?
Latisse requires the time and cost of a doctor's visit and will cost you anywhere from $90 to $160.
Lash Boost isn't any cheaper, with each tube costing $150.
RevitaLash is much better. The smaller tube is a little over $50 and will last you at least two months while the larger tube is less than $100 and will last you at least four months.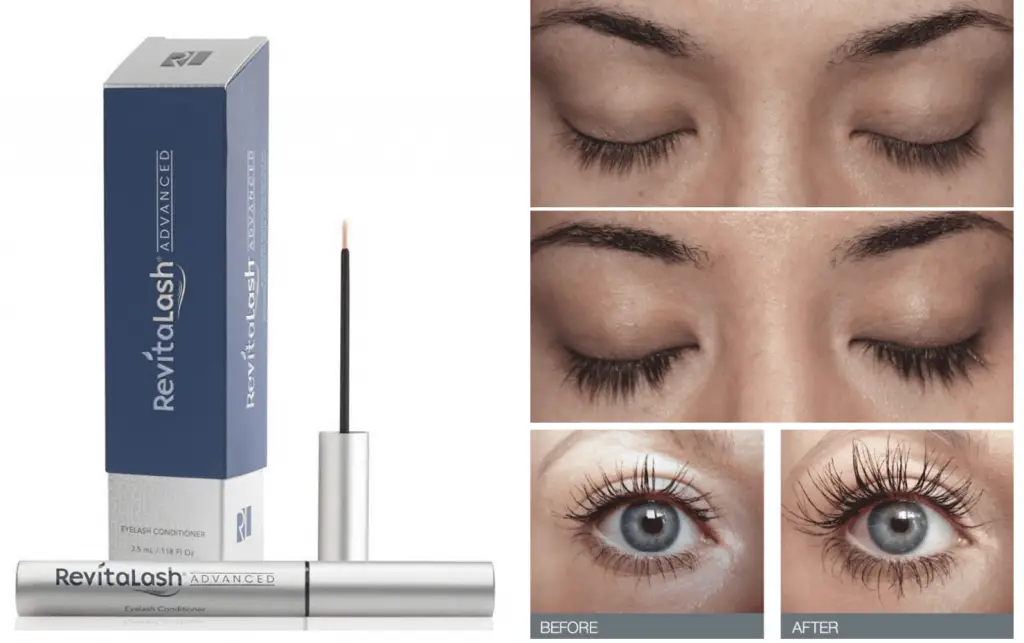 Considering that lash serums are an ongoing expense – because if you stop using them, your eyelashes go back to their natural length – you want to choose one that is comfortably affordable.
RevitaLash is the obvious choice.
Value for money?
Latisse works. So does Lash Boost. And so does RevitaLash. We know by now that the reason for their effectiveness lies in the fact that all of them contain a prostaglandin analog.
But with Latisse, that's all you get. The prostaglandin plus a couple of other inactive ingredients.
And with Lash Boost, you get a whole lot more…but you're also paying top dollar for those extra ingredients.
With RevitaLash, on the other hand, you get a lash serum rich in nourishing ingredients at an affordable price tag. Which makes RevitaLash the best value for money.
And there you have it – the showdown between Latisse vs Lash Boost vs RevitaLash. Let us know your thoughts!