It's the debate that happens over and over again amongst lash lovers: Latisse vs RevitaLash vs RapidLash. Which is the best lash serum of them all?
This is a question that deserves a detailed deep dive into the answer. So let's get into the nitty gritty of this lash serum debate, shall we?
Of course, in order to compare and contrast, we'll have to learn a little more about each of the contenders first.
What's Special About Latisse?
Every lash lover knows about Latisse. And it's no surprise why. This prescription-only eyelash enhancer is definitely the reigning champion in the world of eyelash growth serums.
Since it gained the distinction of being the first FDA-approved medicinal eyelash serum back in 2008, Latisse has gone on to garner anecdotal and clinical proof that firmly establishes it as a top contender when it comes to growing longer, thicker and darker eyelashes.
What do users say?
Here's a quick look at its popularity amongst users:
Nearly 100 reviewers on Influenster give Latisse a 4.6 rating
Over 350 beauty lovers on MakeupAlley give Latisse an average rating of 4.3 out of 5
Beauty bloggers on Shape.com to People.com to Belashed.org testify to the near magical powers of Latisse
Celebrities like Mandy Moore and Jenny McCarthy have used Latisse while Brooke Shields and Cindy Crawford are spokespeople for the brand
Is there proof?
The unique thing about Latisse, though – the factor that differentiates it from pretty much every other lash growth serum on the market – is that its results are backed up by clinical trials.
That's not surprising, considering that the company behind Latisse is the global pharmaceutical giant, Allergan Inc., which is best known for another of their products, Botox.
It goes without saying that this global behemoth has the funds to bankroll a number of clinical trials to prove the effectiveness of Latisse, which is exactly what they've done.

Here's what they found:
In a study of 137 participants who applied Latisse every night for 16 weeks, 78% saw significant increase in overall lash fullness, length and darkness.
Participants also reported lashes that were 106% fuller, 25% longer and 18% darker.
A more recent study also found that applying bitamaprost, the active ingredient in Latisse, for six weeks showed a significant difference, with the participants in the bimatoprost group recording mean eyelash growth from baseline to be 2.0 mm, compared to a mean of 1.1 mm in the placebo group.

How does Latisse work?
By now, you know that Latisse works – at least for the majority of users. But even more importantly, how does it work?
That is the million dollar question. And with a fairly simple – yet brilliant answer. You see, Latisse owes its lash growing success to one little ingredient called bimatoprost.
Bimatoprost is a prostaglandin analog that causes eyelash growth by extending the growth phase of eyelashes so that lashes are allowed to grow much thicker and longer past their natural life cycle. At the same time, the actual number of eyelash hairs that sprout are increased as well.
The result is seriously long eyelashes. And by serious – we mean that the prostaglandin analog used in Latisse can take your eyelashes to Mr. Snuffleupagus proportions. You know, 'spider-leg' length lashes. A thick, lush foliage of lashes. You get the point.
And this is where it gets very interesting. Because Latisse isn't the only prostaglandin game in town.
What's Special About RevitaLash?
When it comes to reputation, RevitaLash is every bit as popular as Latisse. This physician-led company is specifically focused on lash and brow cosmetics and has been established since 2006, giving them plenty of time to garner tons of positive reviews and proof that their lash serum works.
What do users say?
Here's what users have to say about RevitaLash:
Nearly 300 reviews on MakeupAlley give RevitaLash an overall rating of 4.1 out of 5
Almost 100 beauty and lash lovers on Influenster rate RevitaLash at a solid 4.6 out of 5
RevitaLash is touted as Meghan Markle's favorite lash serum and Olivia Wilde credits RevitaBrow for rescuing her eyebrows from baldness
How does RevitaLash work?
RevitaLash has an origin story that is personal and heart wrenching. It all began when Dr. Michael Brinkenhoff's wife, Gayle, was battling breast cancer and undergoing therapy that caused her hair, eyelashes and eyebrows to fall out.
Her husband, an ophthalmologist, developed RevitaLash for her. Although Gayle passed away in 2013, the brand is still committed to its original mission and is a staunch supporter of breast cancer awareness as well as a regular contributor to research facilities.
And perhaps its the personal origin of RevitaLash that makes its ingredients list so unique. Because unlike Latisse, which only contains the active ingredients – bimatoprost – plus a handful of inactive ingredients that are essentially pH balancers, RevitaLash gives a whole lot more.
To be specific, RevitaLash combines a potent prostaglandin analog like the one found in Latisse. The one used in RevitaLash is called Dechloro Dihydroxy Difluoro Ethylcloprostenolamide and its the one ingredient responsible for growing dramatically longer, thicker and darker eyelashes.
But it doesn't stop there – RevitaLash's unique formula contains a serious line-up of lash-conditioning ingredients like potent peptides, biotin, proteins and botanical extracts to nourish and strengthen the eyelash hairs.
These natural lash conditioning ingredients help further support the hair structures of eyelashes to prevent breakage and hair loss while simultaneously counteracting the potential irritation that a prostaglandin ingredient may cause.
Is there proof?
RevitaLash is crafted from years of experimentation and innovation by a talented team of cosmetic chemists. The formula has been extensively tested by multiple independent laboratories, both for safety and effectiveness.
That being said, RevitaLash doesn't have the same sort of clinical trials that Latisse has behind it. After all, Latisse is a prescription medicinal eyelash serum with a global pharmaceutical budget that most companies simply don't have.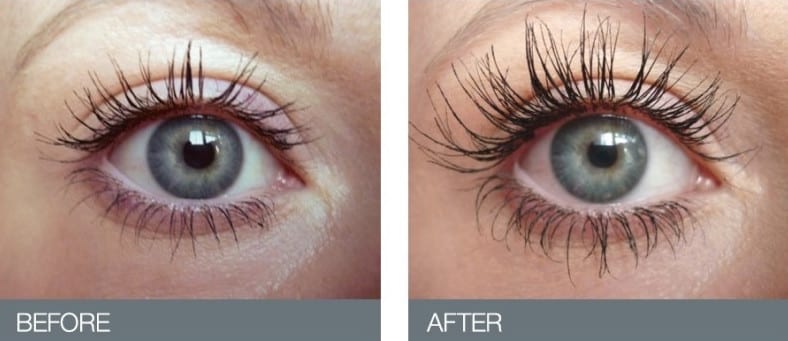 But as they say, proof is in the pudding. And RevitaLash has proved itself to be a highly effective eyelash growth serum for well over a decade.
Its formula is incredibly effective simply because it because it combines lash-conditioning ingredients like peptides, proteins, and botanical extracts with a super-strength eyelash growing ingredient – Dechloro Dihydroxy Difluoro Ethylcloprostenolamide, the ingredient that's directly responsible for causing significant eyelash growth.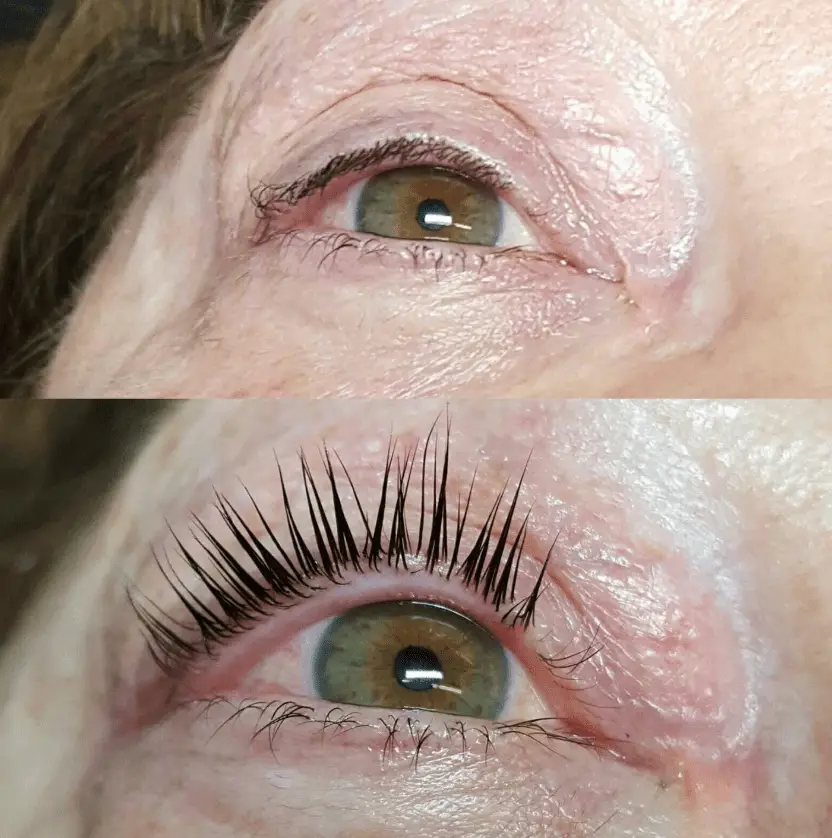 Dechloro Dihydroxy Difluoro Ethylcloprostenolamide may not have the clinical trial budget of Latisse's patented bimatoprost behind it but it'll bring your lashes back from the grave and make it grow to lengths you never knew were possible for your lashes.
What's Special About RapidLash?
Last but not least, we have RapidLash. This lash serum is yet another titan in the eyelash serum circuit – and for good reason. They've been around forever – since its official launch in 2008 – and has built up a solid platform of positive testimonials and a cult following to boot.
What do users say?
Here's what users have to say about RapidLash:
How does RapidLash work?
One thing that many people aren't aware of about RapidLash is that they have changed their formula since they were first launched.
Which isn't surprising – it happens to a lash serums as they refine their ingredients list.
But this change was a pretty big one. You see, when RapidLash first came onto the market, it contained isopropyl cloprostenate, a prostaglandin analogue like the ones found in Latisse and GrandeLash MD.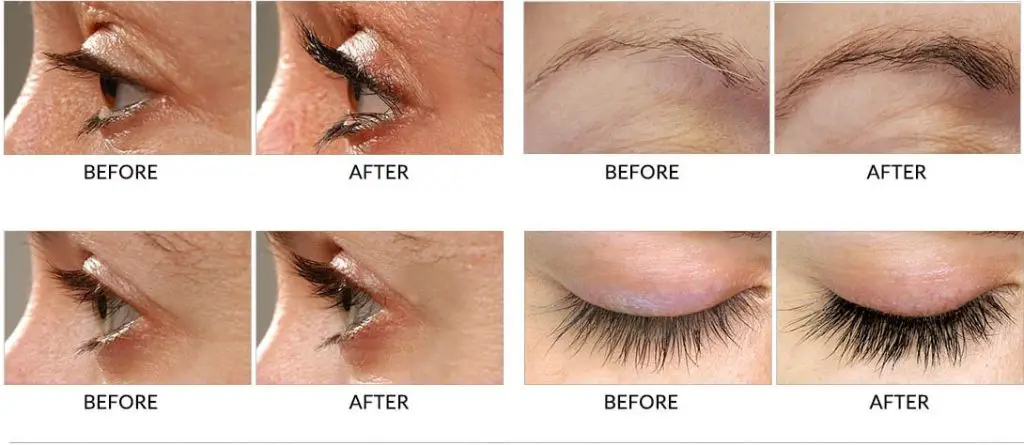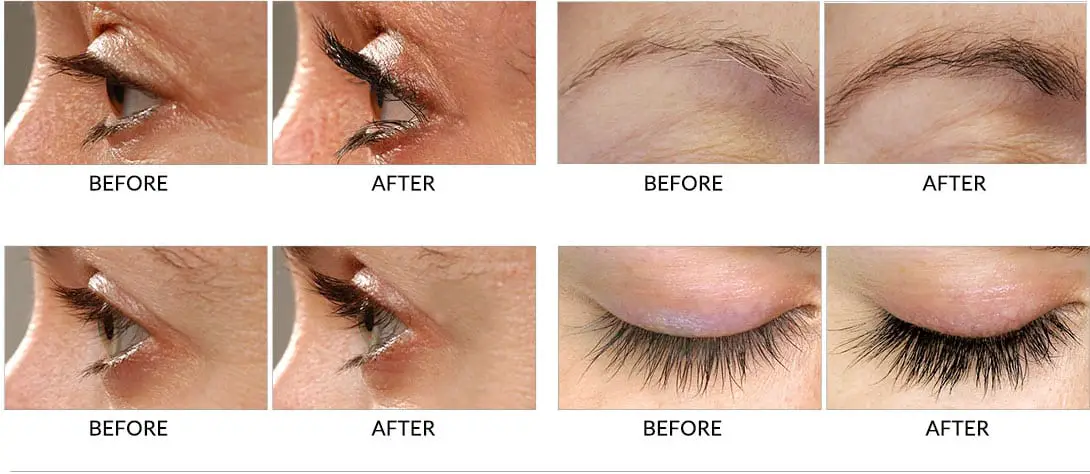 And as a prostaglandin analog, isopropyl cloprostenate had a huge impact on eyelashes – making them grow long and thick like weeds.
However, everything came to a halt in 2012 when Allergan sued RapidLash along with a few other makers of eyelash serums over the use of prostaglandin analogs. RapidLash soon changed their formula and replaced their prostaglandin ingredient with more natural, hair strengthening ingredients like Panthenol, Biotin, and various peptides, the most notable one being Myristoyl Pentapeptide-17.
As a result, RapidLash is no longer an eyelash growth serum like Latisse or RevitaLash – instead, it qualifies more as an eyelash conditioner.
By that, we mean that RapidLash is still brilliant at nourishing and strengthening lashes. It can fortify the hair shafts to protect against breakage and fallout and as a result, encourage eyelashes to grow to their full natural length.
But it can't cause the same sort of dramatic, spider-leg eyelash growth that a lash serum containing a prostaglandin ingredient can.
Latisse vs RevitaLash vs RapidLash
So now that you have become intimately acquainted with the lash serums in question, you're still left wondering: Latisse vs RevitaLash vs RapidLash…who wins?
Well, let's go over some of the most pertinent points to decide which lash serum comes out on top.
Which eyelash serum works the fastest?
Winner: It's a tie
You see, eyelashes are just hair. Which means that like all hair, they go through periods of growth and rest. You can read more about the natural growth process of eyelashes here.
In short, though, lash serums – no matter how great they are – require at least two months of patient and regular application in order for you to start noticing results.
That's less to do with the serum itself and everything to do with how long it takes your natural eyelashes to grow.
Which eyelash serum works best?
Winner: Latisse
Latisse is the reigning champion when it comes to eyelash serums and it wins this round simply because it has a bevy of clinical trials to back up how well it works.
But in our honest opinion, RevitaLash works just as well. The only reason it doesn't win this round is because it lacks the clinical proof that Latisse has.
Which eyelash serum is most affordable?
Winner: RevitaLash
RevitaLash wins this round because what you get for your buck far surpasses the other two contenders.
Here's what we mean: Latisse is proven to work but it's very expensive, with a 30-day supply averaging around $100. Plus, you need a doctor's prescription, which can be an expense on its own.
RapidLash, on the other hand, is very cost effective at $30 for a 3mL bottle that lasts approximately two months. But because their new formula doesn't contain a prostaglandin analog, the results aren't anywhere as good as you'll get from Latisse or RevitaLash.
Which eyelash serum is safe for use while pregnant?
Winner: RevitaLash
If you're currently experiencing lash loss due to pregnancy, you may be on the hunt for a lash serum that's safe to use.
In that case, you can rule Latisse out. As effective as it is, the FDA has assigned it a category C rating for use while pregnant, which means that it's been shown to cause adverse effects in animal studies although it hasn't been tested on humans.
RevitaLash, on the other hand, has studies conducted by independent ophthalmologists confirming that RevitaLash cannot get into the bloodstream and that no appreciable amount of it is absorbed by the body, meaning that there is no potential for RevitaLash to have a significant effect on a fetus when used by a pregnant woman.
Which Lash Serum Wins?
When it comes to a contest between Latisse vs RevitaLash vs RapidLash – RevitaLash is the clear winner.
It contains a prostaglandin ingredient that leads to incredibly long, lush lashes. Plus, it's also packed with complementary, luxurious ingredients that boost overall lash health.
The price point is also decent – much cheaper than Latisse and it doesn't require the hassle of a prescription. And last but not least, it's been extensively tested to be safe for eyes, even if you wear contacts.
Overall, it's one of the best eyelash serums on the market. And it wins against these other two heavy hitters as well.