The market for long, full lashes is booming. And as a result, there are tons of items claiming to be the best product for eyelash growth.
Not surprisingly, really. With every beauty problem comes hundreds, if not thousands, of beauty solutions. As one of the features that most defines your eyes, problems around lash length and fullness are plenty.
Which is why the cosmetic industry has long since focused resources and efforts on ways to enhance lackluster lashes. 
Although lash growth serums have become a key focus of lash growth solutions – and for good reason –  there are many other options for improving the look of your lashes than lash growth serums.
Look Beyond Lash Growth Serums
Yes, lash growth serums work a treat – especially if you go for a serum that contains the magic lash boosting ingredient. But when it comes to the best products for eyelash growth, you have a lot of options beyond good old lash serum.
Among the more conventional options is mascara and other makeup that dramatize your lash line and lids.
Made from polymers and dark pigments that essentially coat your lashes in ways that make them appear thicker, darker, and longer, mascara is an instant boost to lashes, whereas liners simply darken your lash line and have no real impact on your lashes.
More recently, though, this market has gotten more innovative and now we're seeing mascaras and liners made with conditioning and nourishing ingredients that fortify your lashes while they do their traditional job.
So you get both the gratification of instantly long lashes as well as the nourishment that will give your lashes a long, thick boost for the long haul.
Of course, eyelash extensions and strip eyelashes are other quick ways of enhancing your lash line. But on the longer-lasting side of things, there are options for your lashes that address the root of the problem. As in, a lash serum that does double – sometimes, even triple duty.
What is the Best Product for Eyelash Growth?
These innovative lash growth products aim to genuinely affect the length and fullness of your lashes and include using natural remedies such as coconut or olive oils to stimulate lash growth, giving your body the nutrients it needs through your diet, and taking care of your lashes in terms of the makeup you use and how often you use it.
Some combination of these options should give you a fighting chance at growing the lashes you've always dreamed of. To improve those odds even further, we've put together the top 6 mush haves for incredible lash growth. 
Lash Growth Serum (with Prostaglandin): M2 Lashes
The only compounds known to genuinely affect your lash length and fullness, prostaglandins are the active ingredient in some of the most coveted lash serums on the market.
The highly effective MDN complex used in M2 BEAUTE's professional quality eyelash serum harnesses the power of prostaglandin analogs and increases the growth phase of your natural lash cycle. 
The result is fuller, stronger lashes in as little as 6 to 8 weeks and with one application per day. As an added bonus, the serum also contains dermatologically-tested ingredients such as biotin, hyaluronic acid, and prodew 300.
Together, these delay the shedding process and not only keep your lashes healthy and hydrated – but incredibly long, thick and full.
Lash Conditioner (without Prostaglandins): Cos Naturals 
The vast of majority of eyelash serums don't contain prostaglandins. And, lacking these ingredients, they act more as conditioners that promote healthy lashes and hair follicles. 
Cos Naturals achieves exactly that with a blend of ingredients that: sustain lash health by encouraging cell turnover and regeneration, strengthen the hair follicle (and, in turn, your individuals eyelashes), and keep your eyelid cells and the environment surrounding your lashes healthy. 
Specifically, they've formulated this lash conditioner with a unique combination of peptides and grape stem cell extract, along with the highest quality natural and organic plant-based ingredients. The serum is safe, paraben-free, cruelty-free, and made in the USA in a GMP-certified manufacturing facility.
As you can see, the results aren't quite as dramatic as you'd get with a lash serum that contains prostaglandin analogs – but it's still pretty darn good.
Lash Growth Mascara: GrandeMascara 
Growing your lashes, and even simply creating a healthy environment for them to grow, takes patience. Prescription lash serums, for example, can take as long as a couple of months before they start working. In the meantime, you need a solution – and the most obvious one is a mascara. 
But this GrandeMascara isn't your mother's mascara. 
This exclusive, made in Italy mascara, gives you all the best of a high quality mascara: rich, dark pigments, extreme length, buildable volume, and water-resistance.
More than that, though, they've infused their already luxurious formula with ingredients your lashes will love: peptides and amino acids for fullness and panthenols and waxes that not only help you achieve the shape you want and keep it for hours – but also grow your natural lashes so over time, you get lashes that look as long and full as though you're wearing mascara, even without it.
Lash Growth Liner: LavishLash
One clever way to make your eyes bolder without applying anything to your lashes is to use a dark liner. Lining your lids with a deeply pigmented liner can really make your eyes pop.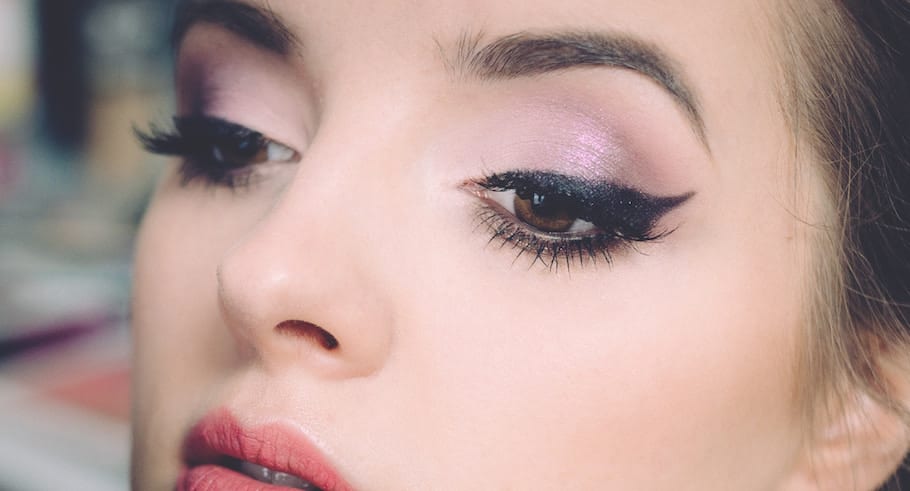 But what if there was a way to achieve that look while still promoting longer, stronger lashes? 
Hairgenics has answered those prayers with this 2-in-1, ultra-precise, liquid eyeliner pen. One part dramatic, jet black liner, another part eyelash growth enhancing serum, the Lavish Liner has it all. 
The precision liquid brush dispenses just the right amount of liquid liner for the perfect wing, every time. Whether you're using it for tight-lining your lashes, creating the perfect cat-eye, or require an elegant finish to a subtle look, this liner will help you get there.
And, as it does so, it delivers the benefits of a revolutionary serum to your lashes. A botanical blend of biotin and castor oil, using this liner for as little as 60 days will result in more distinct lashes.
DIY Lash Serum: Castor Oil
On the natural side of things, castor oil is a remedy for lash growth as old as time. But if you choose to go this route, you must ensure you're getting the highest quality, cosmetic-grade castor oil available.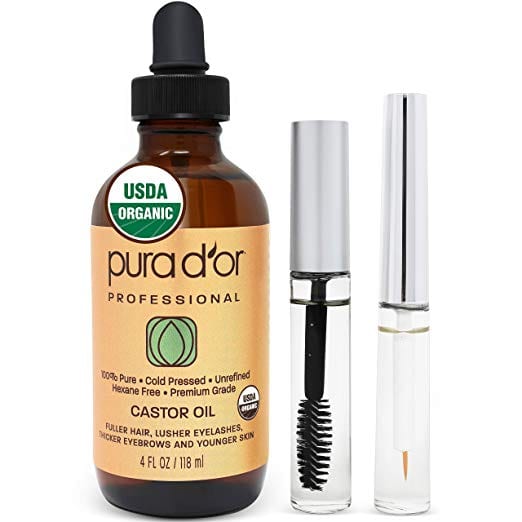 Pura D'or 100% Pure Castor Oil
Pura d'or produces this 100% USDA-certified organic castor oil that's sure to bring life back to your lashes. Made by cold pressing organically-grown castor bean seeds to extract the natural oil, and left undiluted for maximum potency, this castor oil is rich, soothing, and carries a relaxing, earthy scent that reminds you just how natural the product is.
But what will it do for your lashes? Containing vitamin E, minerals, omerga-6 essential fatty acids, and proteins that benefit both your skin and hair, castor oil will add definition and shine to lashes that will grow thicker and longer with just a few weeks of consistent use.
Lash Growth Pills: LavishLash 
Another way to go about growing your lashes is to do it from the inside out, aka address potential deficiencies that could be hindering their growth. To do so, you can take lash boosting supplements specifically formulated to address vitamin deficiencies associated with hair loss and thinner hair in the eyebrow and eyelash areas. The best one for this? LavishLash again.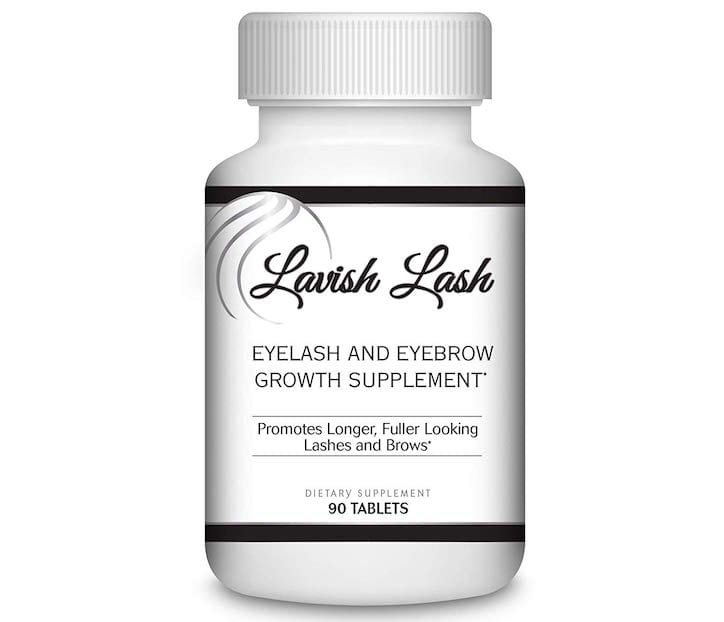 Lavish Lash Eyelash and Eyebrow Growth Supplement
Containing a plethora of vitamin and nutrients, not the least of which include high doses of biotin, vitamin c, niacin, and other B vitamins, LavishLash also promotes cell regeneration and supports your hair follicle throughout its natural cycle.
The result is thicker, longer, and fuller lashes within 60 to 90 days – or even faster if you use it in combination with your other favorite lash growth solutions.
Okay, there you have it – a line up of the best products for eyelash growth. As you can see, the range of lash boosting products extends far beyond simple serums. The best part, of course, is that you don't have to go with just one. Pick and choose the products that you use in conjunction with a serum and get much longer, thicker results – faster.