On the hunt for the best paraben free mascara? Join the club. In recent years, we've thankfully become much more aware of what's in our beauty products.
While we don't have to worry about getting lead poisoning or radiation from our makeup anymore, it doesn't mean our favorites are completely free of risks, either. One of the top baddies that have been shunned from the makeup community as of late? Parabens.
What are they? Why are they so terrible? And can you get eye products that don't contain them? Let's start this discussion on parabens with our collectively favorite product: mascara.
What Are Parabens Anyway?
Chances are you've been hearing about how bad parabens are, but…what are they? Parabens are a type of preservative; preservatives are necessary in most of our products, because they're the ingredients that extent their shelf-life. 
In short, parabens are the things that allow stores to keep mascara on the shelf for months or even years and then allow you to use it for 3 to 6 months without it spoiling.
So far, nothing bad about them, so why all the hand-wringing surrounding them? Are they that bad? Well, yes and no. 
While there is no clear thing to put your finger on to blame parabens for with conclusive evidence, people are understandably suspicious – who wants to put something that is potentially dangerous on their face? 
Why Go for a Paraben Free Mascara?
Unfortunately, these parabens can penetrate your skin and enter your body, and that may or may not be linked to certain types of cancer. You see, some studies have found several parabens in the breast tissue of the subjects.
That alone isn't proof of them being cancerous, but it does indicate that they are retained in the tissue, which rings alarm bells for some people.
Moreover, it is now thought that they can impact hormone function. How? By imitating estrogen, which in turn can lead to higher division of breast cells.
That can generate tumors, which is why we're now much more wary of the use of parabens in cosmetics. Better safe than sorry, right?
Not only that, but we're now leaking it straight into marine life, too, according to recent studies. Traces of parabens have been found in marine life, and they are believed to have come directly from our drains. And since we're not entirely sure of their impact, this can be a cause for concern.
The thing is that the amount contained by the product matters, and usually, it's not an amount that is in any way significant.
But since we've got other replacement preservatives handy, we have the luxury of being able to avoid parabens altogether if we want to. As a result, there's a more generous variety of products on the market now, including mascaras.
Let's look at some high-quality paraben-free mascaras that can replace your old fave.
What's the Best Paraben Free Mascara?
Thankfully, we've got options, so here are some excellent alternatives you can choose from – here are our top 3 picks!
Like the name says, this mascara has a lot to live up to – it claims to be 100% natural, and it is! Right on the packaging, it indicates that it is not only free of parabens, but also of synthetic preservatives and harsh chemicals.
It also promises to be clump-free, flake-free, and smudge-free. And it comes at a drugstore price! Is it the perfect mascara? We don't know if it's perfect, necessarily, but it's pretty dang good!
It scores well in terms of length, volume, and wear time, so it receives the stamp of approval from us! 
Physician's Formula are known for their natural products and for striving to create products that are close to "natural" as possible.
If you're looking to extend this pursuit to other makeup products, this drugstore brand does a good job. It's true it's a bit up there in price for a drugstore product, but the extra properties it offers are worth it, from our point of view. 
bareMinerals is another one of those makeup companies that are well known for their natural products, that don't clog your pores or aggravate your skin.
Like the name says, it's typically mineral makeup, which should be better for you and for your skin – and your lashes! This bareMinerals mascara does not contain parabens or other yucky ingredients that you would not normally put near your eyes.
It's not as inexpensive as the Physician's Formula, but remember that this is a step up from the drugstore, both in terms of quality and user experience.
Sure, at the end of the day, mascara is mascara and the drugstore does it well, but if you want something a bit fancier with slightly nicer packaging, then this can be your guy. It's not as scary as that name, we promise!
The RMS one is definitely the high-end pick on this list, and you can tell from taking just one look at it. It's sleek and elegant, and you know what? It better be, for that price tag.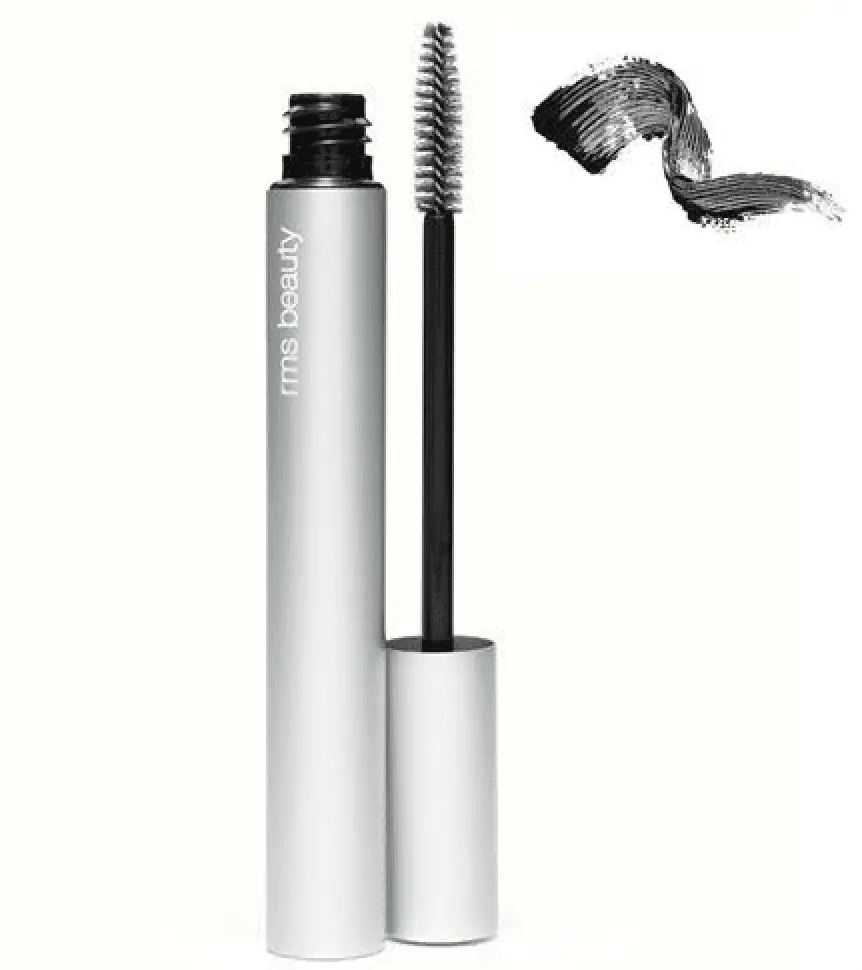 RMS is another "clean" brand that is very careful about the ingredients they include in their products, and this mascara is no different. The RMS Beauty Volumizing Mascara does not contain parabens, but it does contain some organic waxes, butters, and oils, and mineral pigments. 
If you're looking to make the switch to an all-natural makeup bag or just looking to slowly replace your products with more natural choices, this is a very good place to start.
In addition, you know how most of the time, natural products don't work that well? This mascara is an amazing exception that offers great volume, so really, there is no reason not to opt for something organic, if you can afford it. Not a bad thing to say about it!
All in all, if parabens make you go "yikes!", then perhaps it's time to start looking for alternatives – and luckily for you, companies are hearing us loud and clear and they're coming out with paraben-free mascaras, so we can keep our lashes looking fab, paraben-free!