If you're looking for "the best" for your lashes, XLash Pro Eyelash Serum claims to be exactly what you need. With promises of improved length and volume to your lashes, the serum is on its way to proving its worth.
Xlash is an international beauty and cosmetics brand that was launched in London in 2011.
Its mission was to provide high-quality products for women's skin and to enhance and empower their beauty. It gave clinically proven, super results by using advanced formulas.
XLash Review [
GUIDE

]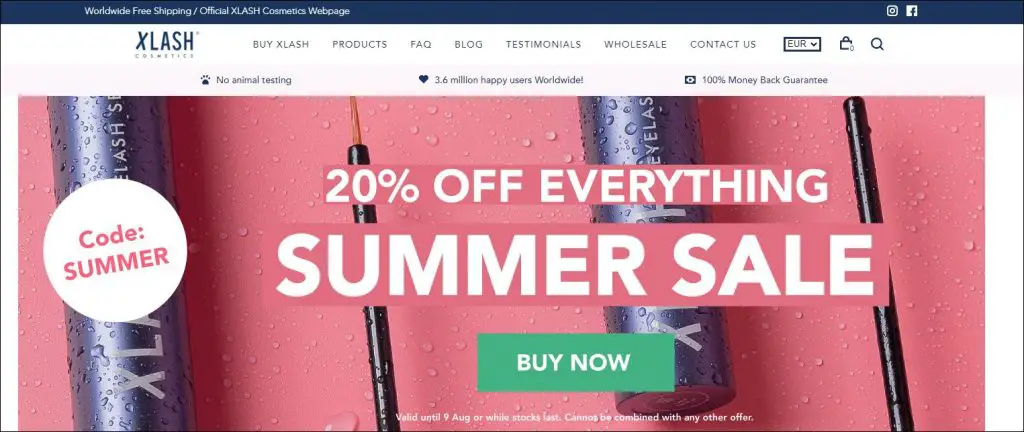 This made Xlash a unique brand in the market.
In case you were wondering, XLash Pro Eyelash Serum is the same formula as XLash Eyelash Serum, just in a larger size and for a better deal. The ophthalmologist and dermatologist tested product needs to be applied once a day for four to six weeks for best results.
Those best of the best results are achieved through a nourishing formula that conditions and strengthens your lashes.
Vitamins and minerals help stimulate lash growth to give you the length you've been looking for.
With some natural ingredients, this enhancer says it will give you up to a 45 percent increase in your lash length but are those results a 100 percent guarantee?
Research Results:
100% of the women said that there was the growth of the eyelashes it 2-5 weeks after using this product.
 98% of the women said that the appearance of the lashes was improved after using this product.
100% of women said that this product was convenient and simple to apply.
Almost 90% of the women noticed an increase in the length of their eyelashes.
Almost 90% of the women switched to Xlash for daily use.
XLash Pro Eyelash Serum Review
We like that this product has a clear formula and is easy to apply – even though you should apply it before bedtime, a clear formula never hurts if you end up putting on before going somewhere. Still, you should try your best to follow the instructions.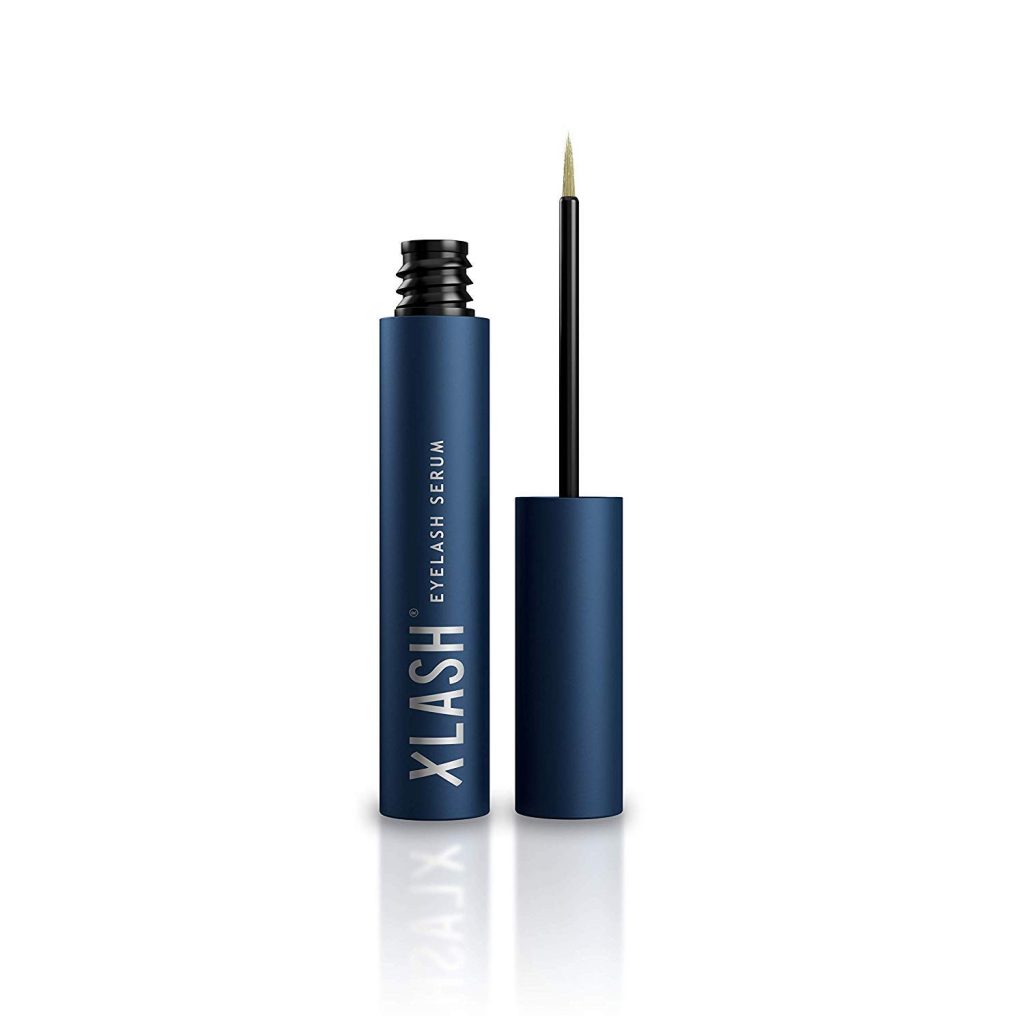 Instructions for use say to apply once a day, best at bedtime, and to take out your contacts before applying.
Because of that instruction, we suggest you don't use this product during the day if you are a contact user since it may have an adverse reaction with your contacts.
Like a lot of serums, you may find XLash Pro Eyelash Serum mainly improves your lash length and not lash volume or darkness, though the product does break down some of its ingredients and explains what is supposed to do what.
"For example, Vitamin B7 (also known as biotin) conditions lashes and promotes strong and healthy growth. Rhodiola rosea root extract is a natural ingredient meant to stimulate and support growth."
But the star ingredient in XLash's formula is Myristoyl pentapeptide-17, which is one of the most effective, prostaglandin-free ingredients to make lashes longer, thicker, and fuller.
It's been clinically proven to stimulate keratin production at a cellular level to promote hair growth, with an average increase rate of 54%.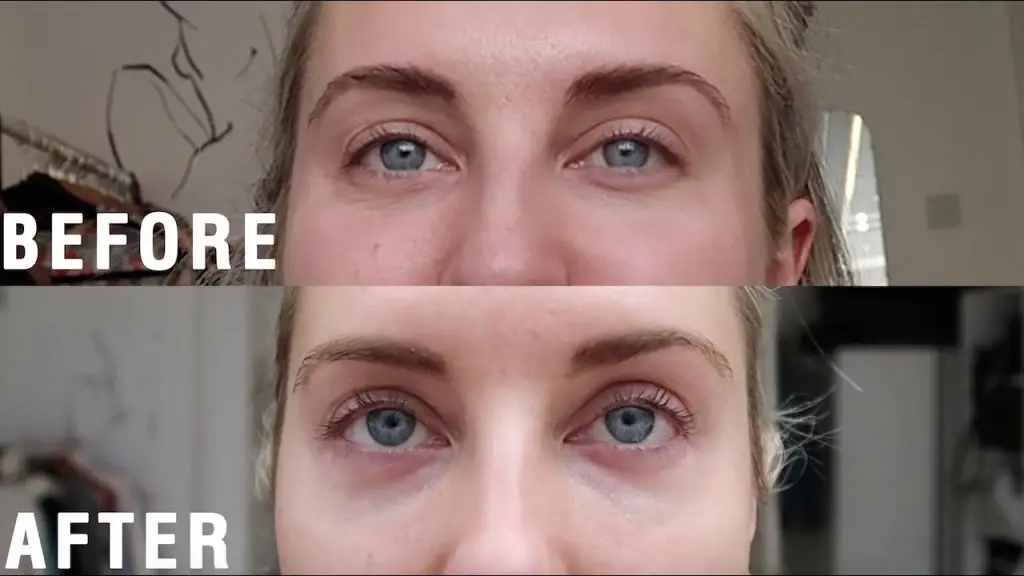 Even though it seems the ingredients doing the heavy lifting are ones that only support lash length, we like that XLash Pro Eyelash Serum details its active ingredients for customers.
XLash Pro Eyelash Serum is a great option for those who want longer lashes or those who have tried the 3 mL XLash serum and want an upgrade.
The XLash Pro Eyelash Serum 6 mL bottle lasts from five to six months. Since this product will stick around for a while, you'll want to make sure the expected results are exactly what you want.
If it seems right for you, you can check out XLash Pro Eyelash Serum on Amazon.
How To Use It?
First of all, you should make sure that you have to remove your contact lenses if you wear any.
Then you must clean your eyes from the make-up. You must not forget to remove all traces of the mascara before applying this eyelash.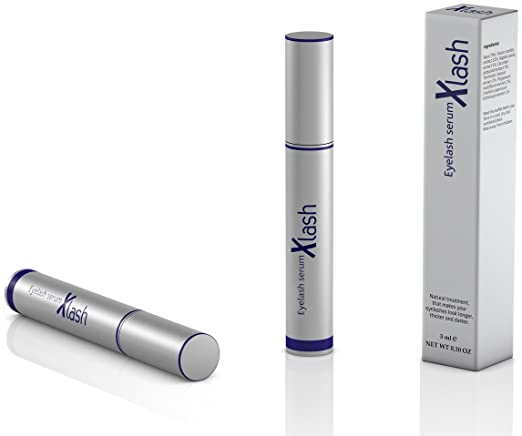 Then by using the applicator you have to apply a thin line of Xlash on the upper lashline. Apply it according to your liking with the help of an eyeliner.
One thing you must make sure is that you must keep your eyes safe from this product.
It is advised that you should apply this serum only in the evening. The best time for it would be an hour before going to bed.
By doing this, the product will be fully absorbed and effective. Another important thing is that you should not rub your eyelashes after applying this serum.
Now as this product will only be effective if it is fully absorbed, so you must not put on mascara or the eyeliner straight after applying the serum. It is not necessary to use this on the lower lashes. Keep on applying this product consistently for almost 20 days to get the best results.
Pros and Cons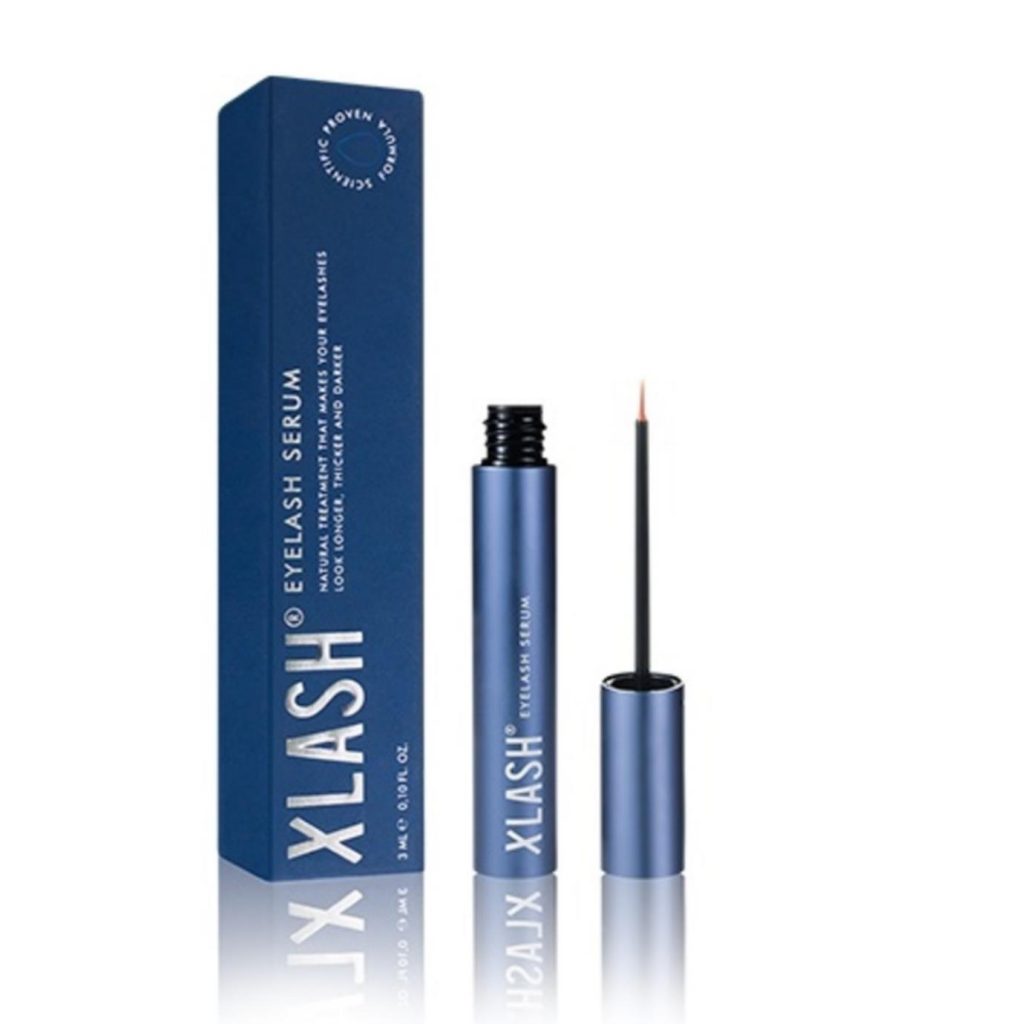 Cons:
#1 The Application:
Applying this product is not easy, especially since the last serum can be tricky.
It causes many problems such as it irritates if the product gets in your water line or tear duct.
#2 Finding The Right Product:
It is very difficult to find the right product as there are many other items like this in the market.

This product is very rare in the market. So it would be difficult for you to find the original product.
Pros:
#1 It is A Time and Money Saver:
Buying the lash extensions, glue and the other products consumes a lot of money and time. By using this serum, not only save money you also save plenty of your time.
#2 No More Fake Eyelashes:
This serum is so perfect that you will become a fan of it and you will never go for a fake eyelash.
#3 Natural Beauty:
This enhances your natural beauty, which is the dream of almost everyone. It naturally grows your eyelashes, without using the uncomfortable lash extensions or the fake eyelashes.
XLash Pro Eyelash Serum Active Ingredients
"Aqua, Glycerin, Phenoxyethanol, Hydroxyethylcellulose, Alcohol Denat., Sodium Chloride, Panthenol, Caprylhydroxamic Acid, Dipotassium Phosphate, Inositol, Panthenyl Ethyl Ether, Methylpropanediol, Sodium Hyaluronate, Caprylyl Glycol, 1,2-Hexanediol, Potassium Phosphate, Lactose, Lactis Proteinum, Acetyl Methionine, Acetyl Cysteine, Sodium Citrate, Biotin, Benzoic Acid, Sodium Benzoate, Myristoyl Pentapeptide-17, Polysorbate 20, Hippophae Rhamnoides Oil, Citric Acid, Rhodiola Rosea Root Extract, Helianthus Annuus Seed Oil, Rosmarinus Officinalis (Rosemary) Leaf Extract"