On the hunt for an in-depth VegaLASH review?
What we can tell you about Vegamour's VegaLASH product is not something easily searchable on 500 other different corners of the internet.
Unlike many other big-name brands and beauty companies, Vegamour considers themselves a small business looking to make a social impact, as detailed on their main website.
But how big of an impact do their products make on our hair growth? Let's find out…
About VegaLASH
Based in Los Angeles, Vegamour makes beauty products centered around eyelash and eyebrow growth, all with natural, vegan ingredients.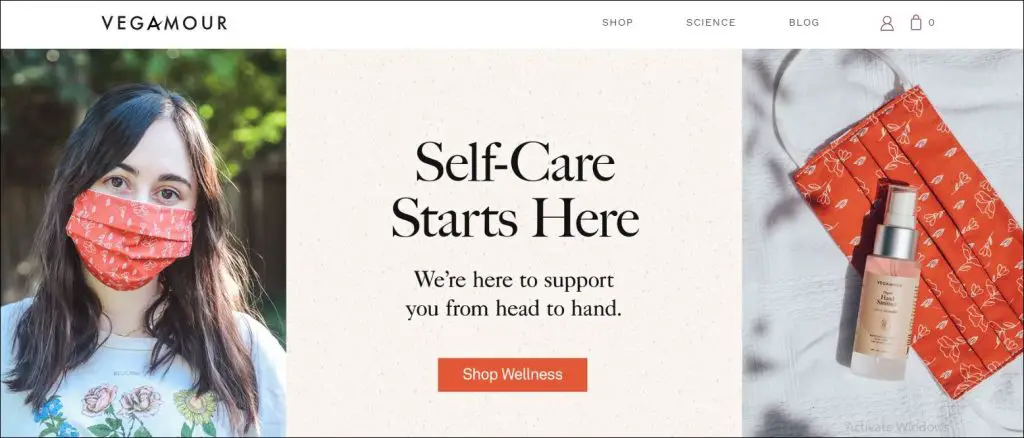 In 2017, this company hit almost $8 million in sales which was its first year in the market, but it is planning to hit a target $10 million this year.

This target can easily be achieved by it as it is providing amazing products with less than a 1% return rate. Their VegaLASH Volumizing Serum is amongst their most popular ones offered. 
Vegalash Volumizing Serum is the star product of Vegamour. It is because it has given us much more impressive and magnificent promises. Its promises include being ultra-gentle.
This gentleness is also applicable on the most sensitive eyes.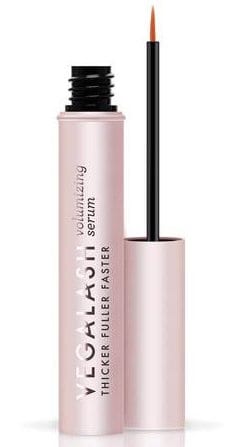 That is the reason, why this product of Vegamour has emerged to be very successful.
With this, you can also get rid of the Latisse due to which you can have a permanent discoloration of your iris. It is very delightful to use and to have such a splendid and spectacular product by Vegamour.
Advertised as a 100% plant-based lash lengthening nutrient, Vegamour claims that using VegaLASH will lead to longer, fuller, and overall, more lashes within a period of 15 days.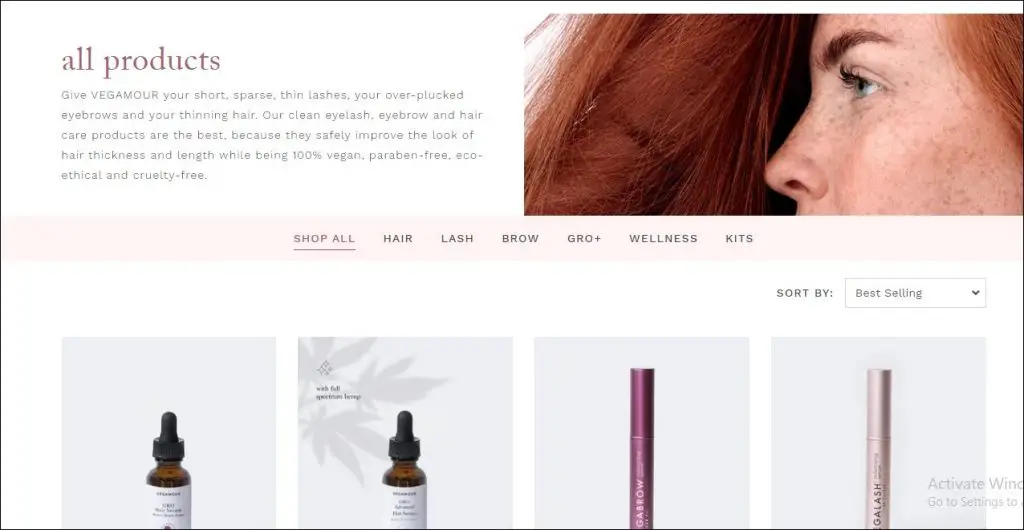 There is a myriad of growth-enhancing products out there for eyelash growth, and so many of them can be described as fake news.
From what we can tell, Vegamour stands out as offering a seemingly environmentally conscious and promising take on facilitating the long lash trend – but with a pricey number beside it.
In this review, we'll let you know whether VegaLASH is worth the try for your own lashes or not.
VegaLASH Volumizing Serum Ingredients
Water/Aqua/Eau, Pentylene Glycol (plant based), Propylene Glycol (plant based), Glycerin, Butylene Glycol (plant based), Magnolia Officinalis Bark Extract, Gellan Gum, Xantham Gum, Trifolium Pratense (Clover) Sprout Extract, Vigna Radiata Seed Extract, Sodium Benzoate, Potassium Sorbate, Dextran, Acetyl Tetrapeptide-3, Trifolium Pratense (Clover) Flower Extract, Citric Acid
VegaLASH Review: The Pros and Cons
The first thing we noticed about VegaLASH is that it's made of 100% vegan, natural ingredients.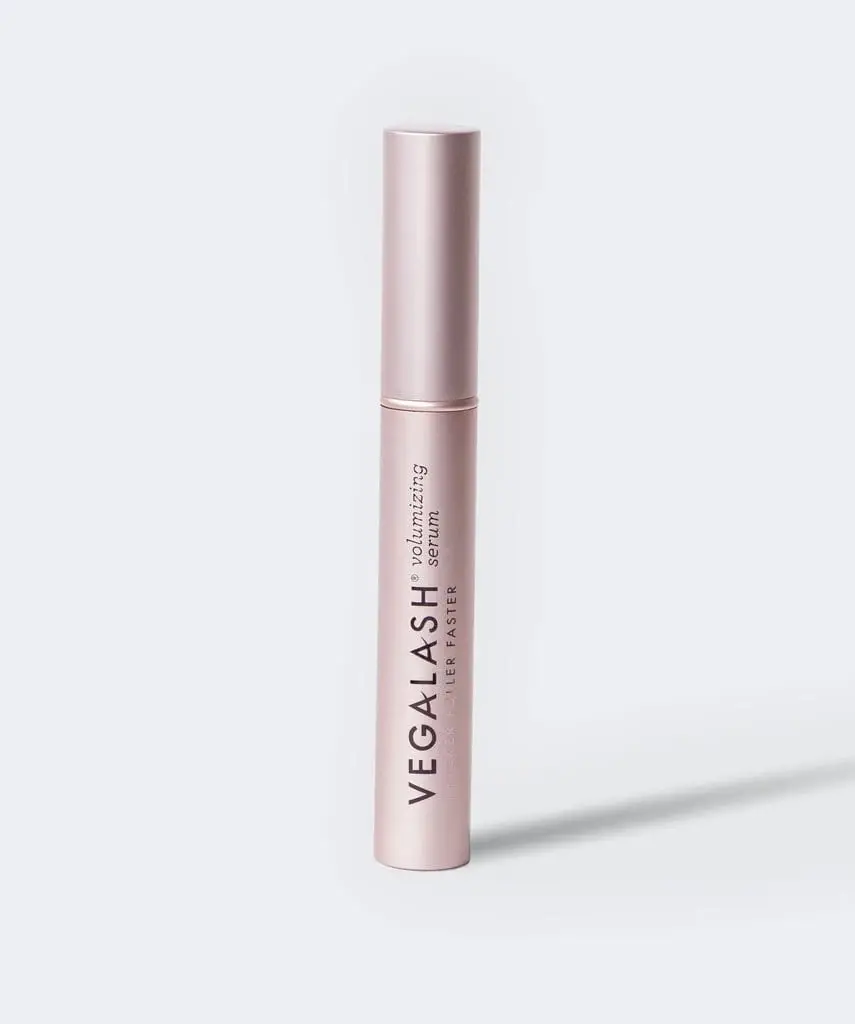 If you're someone who cares deeply about buying products that are cruelty-free and environmentally friendly, you're in the right lane by considering VegaLASH.
Pros
One of the pros that come along with being a natural, plant-based product is that it's better for sensitive eyes – but keep in mind that just because it's natural, it doesn't mean it's side-effect-free.
Despite the natural, gentle ingredients, users have experienced burning and itchiness, which is pretty common when it comes to the sensitive eye area.
It makes you feel glamorous all the time. Due to this, you will feel that there is no need to put makeup every day.
With the fake eyelashes, you usually feel the lashes and glue due to which you want to get rid of them as soon as possible.
But these are so comfortable, that you don't even remember that you are wearing these eyelashes.
The most special thing about this product is that it is perfect for brides. They make the brides feel special on the there most special day.
Another positive point of it is that they are long-lasting. You will feel its impact even after a few weeks.
Again, this long-lasting feature is great for brides. As they need to look beautiful and charming after there marriage for quite a long time.
Cons
As everything has the prons and cons. Similarly, this product must have some downsides.
So now coming towards its downsides. The biggest problem regarding this product is its financial commitment.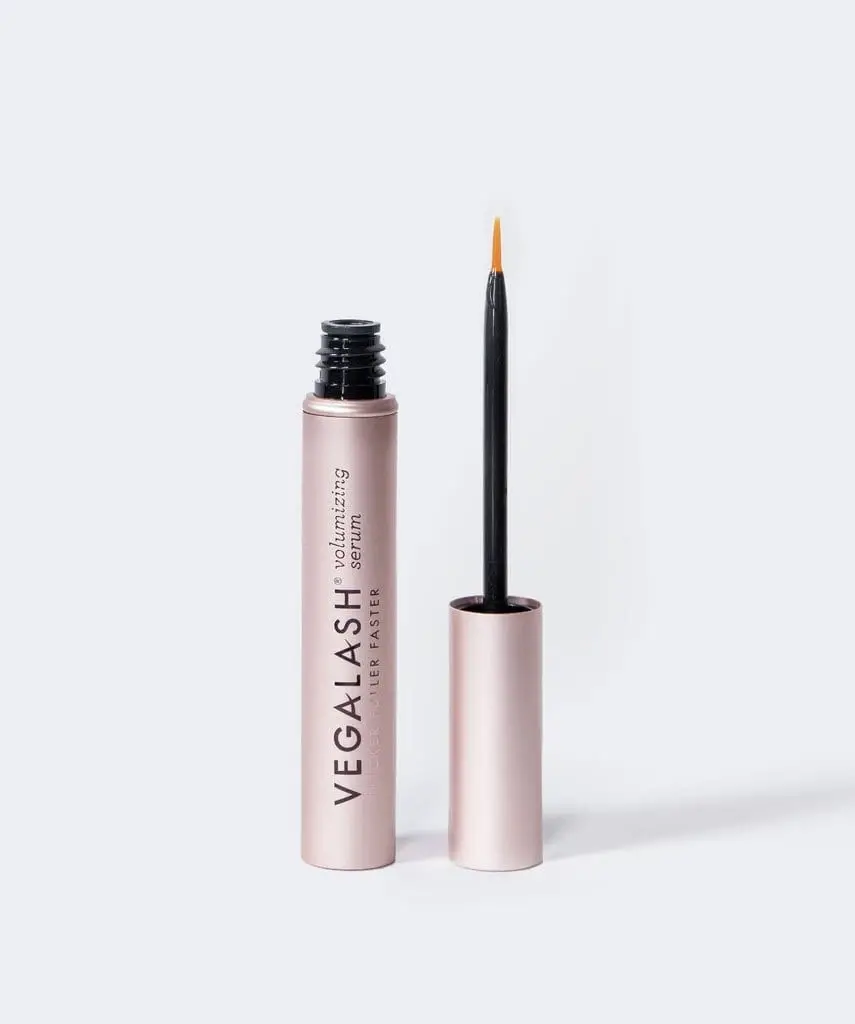 Everyone takes its budget very seriously except the multi-millionaires. So this product is slightly expensive. Not everyone can easily afford such a thing.
After this, this is also time-consuming. You need quite a lot of time to use this product.
The other thing which you must keep in mind after using this product is that you must not rub your eyes, or your face aggressively with the towel.
Another potential downside is that you may experience a somewhat oily sensation lingering afterward that could be annoying for the more easily overwhelmed user.
With natural oil-based products, this is something that can be hard to avoid while applying the right amount on a daily basis.
How to Use VegaLASH?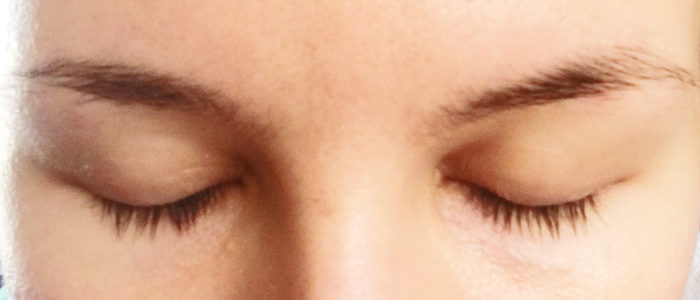 Using this eyelash serum is not as easy as it seems. You have to consider many things before using this eyelash serum to give you effective results.
The first step is that you must make sure to remove your contact lenses if you wear any. And if you are wearing any makeup you must clean it as well. Remove all the traces of the mascara properly before you apply this eyelash serum.
Then carefully apply a thin line of this eyelash serum on the upper lash line by using the applicator that comes with this serum. Then use the eyeliner to apply it according to your liking.
Another important thing which you must keep in mind is that this serum should not make contact with your eyes as it can be dangerous for them.
We recommend you apply this theorem in the evening and the best time would be an hour before you go to bed. It is because this is the time when it will be fully effective and fully absorbed. Do not rub your eyelashes after you apply this eyelash serum as it will cause damage.
If you want it to be fully effective and absorbed, then you must make sure to not put any eyeliner or mascara right after applying this.
It depends on you whether you like to apply it on the lower lashes or not. If you regularly apply this eyeless serum for 20 days, I assure you that you will get the best results.
How Does VegaLASH Work?
If you want to clean your eyelashes from the oily residue from the makeup on the makeup remover, then the Vega lashes eyelash serum has to be applied twice a day.
In the description of the product, it is written that this eyelash serum will create a difference in your eyelash within 15 days. So to get full and the best results, you can also test this product for more time.
This eyelash serum works in a very wonderful way and makes your hair follicles fertile again with the help of the red clover which it includes.
Moreover, this serum also contains mung beans which help to strengthen the hair follicle connection. It has been claimed by its company that this product will not make your lashes look natural.
You must keep on applying this serum according to the company's response to the questions of the reviewers.
When the growth of your eyelashes is well established, you must lower its quantity so that it may not harm your lashes.
But if you quit applying this eyelash after the growth of your lashes, then it is common that the results will diminish within 1 month.
So you must keep on applying this eyelash serum permanently.
Moreover, this eyelash provides you many offers to your budget. If you purchase this lash for one time, then it will cost $79.95. but it also offers you the subscription offer with which you can save 25%.
It also provides you the plans to buy a lash primer, a mascara, or an oil-free eye makeup remover.
Some Most Engaging Facts about VegaLASH:
We will provide you with the most engaging facts that right after reading that, you will surely go for the VegaLASH.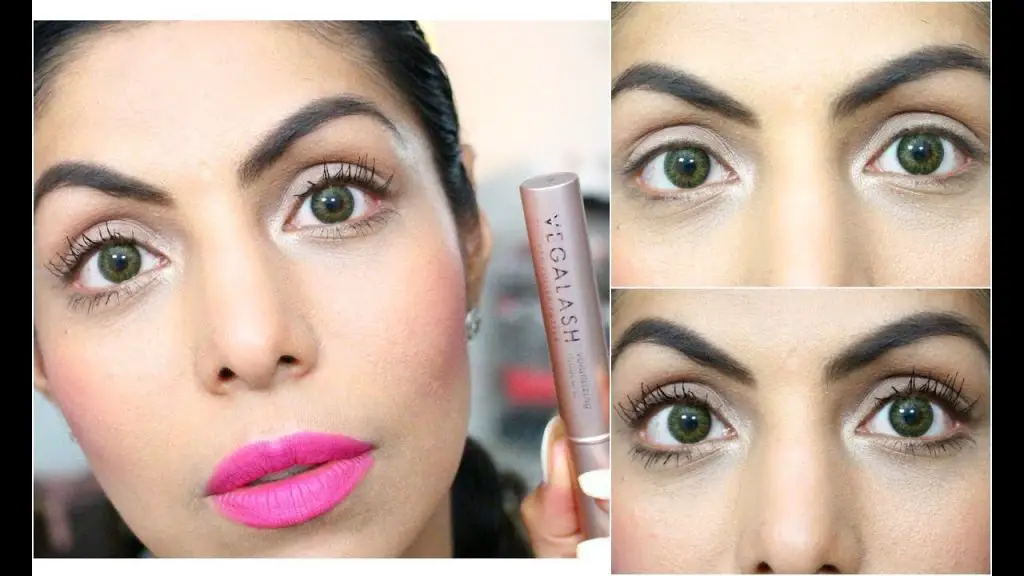 It is Clinically Proven: This product is proved clinically for enhancing the beauty of your eyelash. It uses a blend of powerful phytonutrients. This lengthens and thickens your natural lashes.
#1 It is Effective and Safe:
It is a drug-free, gluten-free, and fragrance-free product. So it is completely safe for the people having gluten intolerance or some celiac disease.
#2 It is Not Having any Harmful Chemicals or Hormones:
It does not have any harmful chemicals like minoxidil, bimatoprost, prostaglandin, prostaglandin analogs, etc.
#3 It Has A Money-Back Guarantee:
Surely, you will like this product, but if at all due to some reason you didn't like it, then this company provides you with a 100% money-back guarantee.
Does VegaLASH Work?
But, of course, what we all really want to know is, what effect does VegaLASH have on your lashes?
To that, we can definitely tell you that VegaLASH can give you a result of thicker and curlier eyelash growth. But there are two caveats.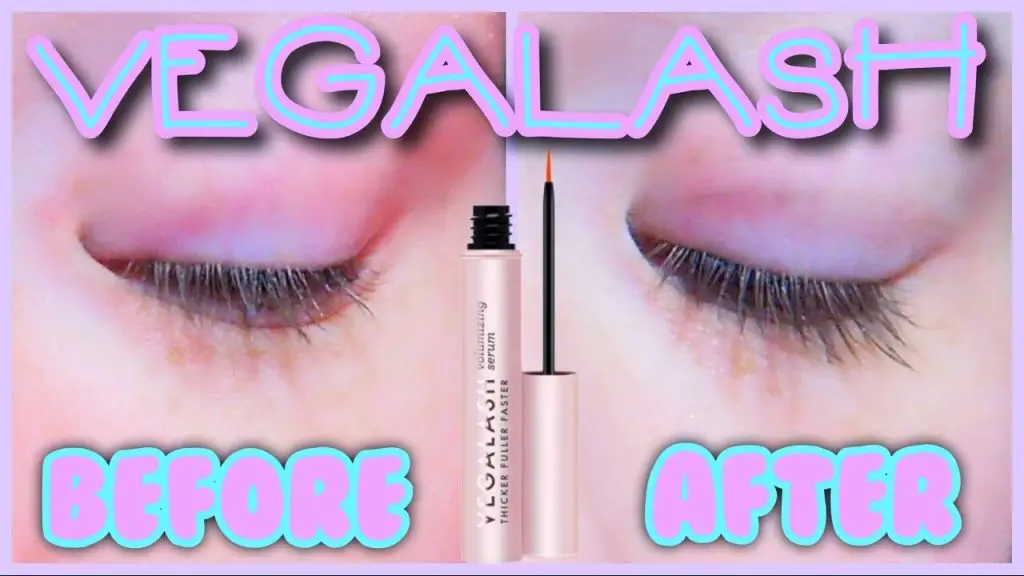 For one, the eyelash growth from VegaLASH isn't as drastic and dramatic as the sort of lash growth you'd expect to get from an eyelash serum that contains a prostaglandin analog, like one of the many Latisse alternatives.
Of course, the bright side to that is because VegaLASH doesn't contain prostaglandin analogs, it also comes without the risk of darkening the color of your eyes.
Another thing you should be aware of is that the promised lash growth will probably not happen within the 15 day time span that is promised by Vegamour.
Depending on your current length and fullness, you can be expecting results after 3 to 4 weeks of regular use on average – that means applying the product twice a day, every day.
If you already have modestly long lashes, we must tell you that you might not notice that much of a difference in growth.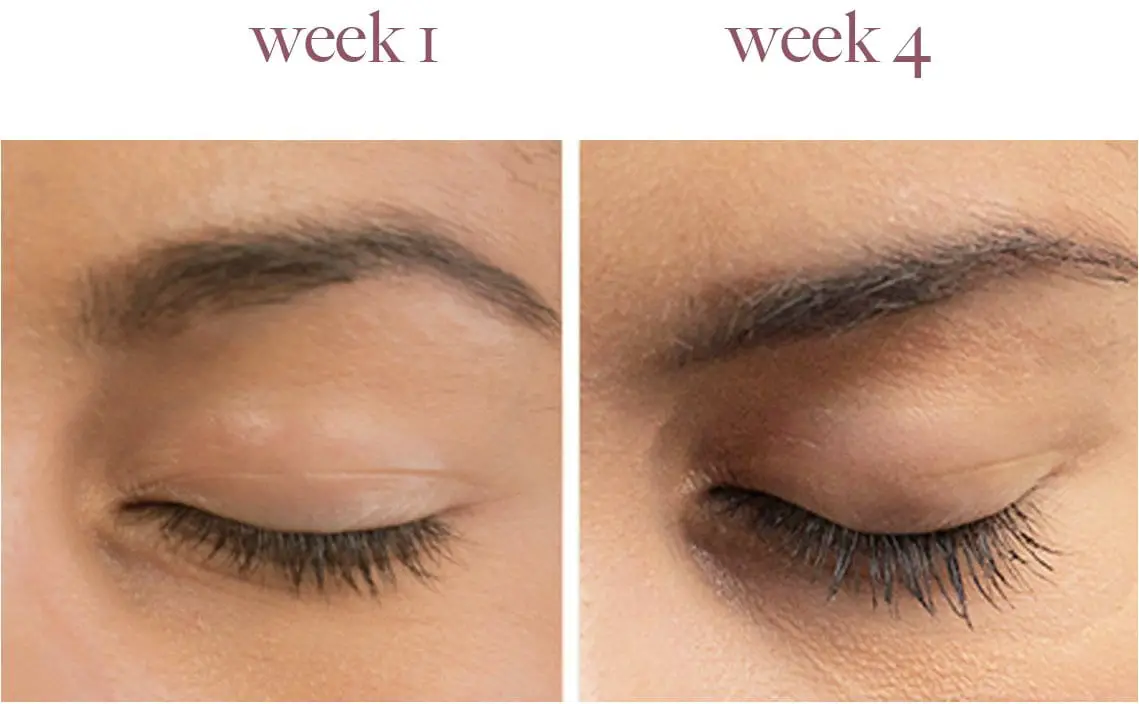 But for those of you with particularly shorter, thinner lashes, you'll most likely be seeing the best results with this product, and at a faster pace as well.
What some of you will want to keep in mind is that VegaLASH can be prone to customer service issues, including problems with not issuing refunds and/or the product arriving late.
Of course, once the product is in your hands and being used, you'll probably be pleased with what it can achieve, but we can't promise that you won't go through an unexpected hurdle while waiting to receive it or trying to return it.
Final Words
Overall, as a lash lengthener, VegaLASH follows through with great results, eight times out of ten.
However, we just can't say the same thing about their product shipping and customer service.
If you're someone with quite short and thin lashes who's willing to take a bit of a risk in product handling, we can definitely recommend giving VegaLASH a go. Find out more here!