Looking for lashes so long you can practically fan yourself with them? Based on No 7 Fanomenal Lash Serum's name alone, you may be interested. But do the reviews stack up to this serum's phenomenal promise?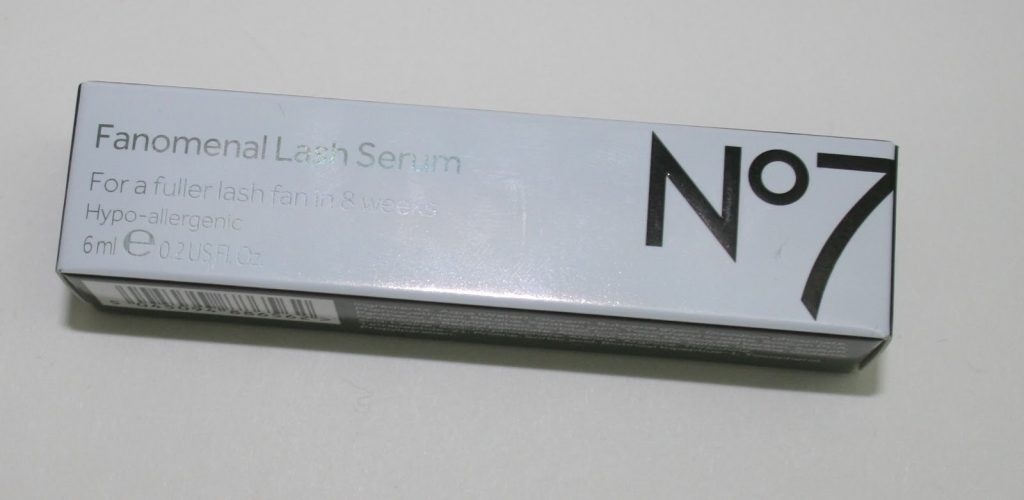 No7 Fanomenal Lash Serum is primarily sold by United Kingdom-based health and beauty company, Boots, but you can find this product online if you aren't in the UK.
But is it worth the search and buy?
Here's a hint You may be especially interested in No7 Fanomenal Lash Serum if your lashes are short, thin, or brittle.
No7 Fanomenal Lash Serum Review
Like many lash serums, No7's works best for lashes that really need revitalizing.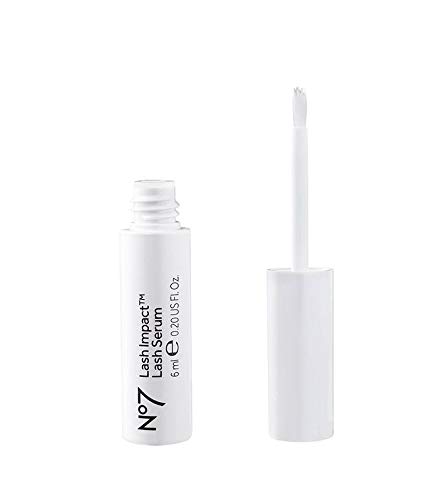 While this is good news for anyone with sparse or short lashes, it may not be good news for anyone looking for a dramatic boost to their already long, dark, or healthy lashes.
So if your lashes are average, you may not want to put in the eight weeks of work to possibly see only minimal results.
While we think No7 Fanomenal Lash Serum is promising for those who need longer, darker, and thicker lashes, we aren't totally in love with the applicator.
This serum's applicator is a similar style to most lash products: a small wand with a pointed brush, much like a liquid eyeliner brush. No7's product, though, has a thicker brush than other serums.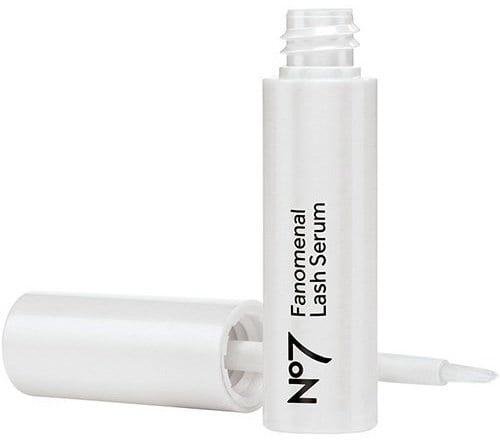 A thicker brush means a few drawbacks to No7 Fanomenal Lash Serum. These drawbacks stem off the fact that you can't get a precise application of the product.
An imprecise application means the product gets wasted since you apply too much.
The biggest issue, though, is the potential to get the product in your eyes. This will cause irritation, especially if you have sensitive eyes.
Because of this, we suggest you apply the No7 Fanomenal Lash Serum carefully, especially if you don't have the steadiest hands – or simply opt for another applicator. Even a toothpick might work better.
While the applicator isn't the best, this serum does have the benefit of being a thicker gel that dries clear.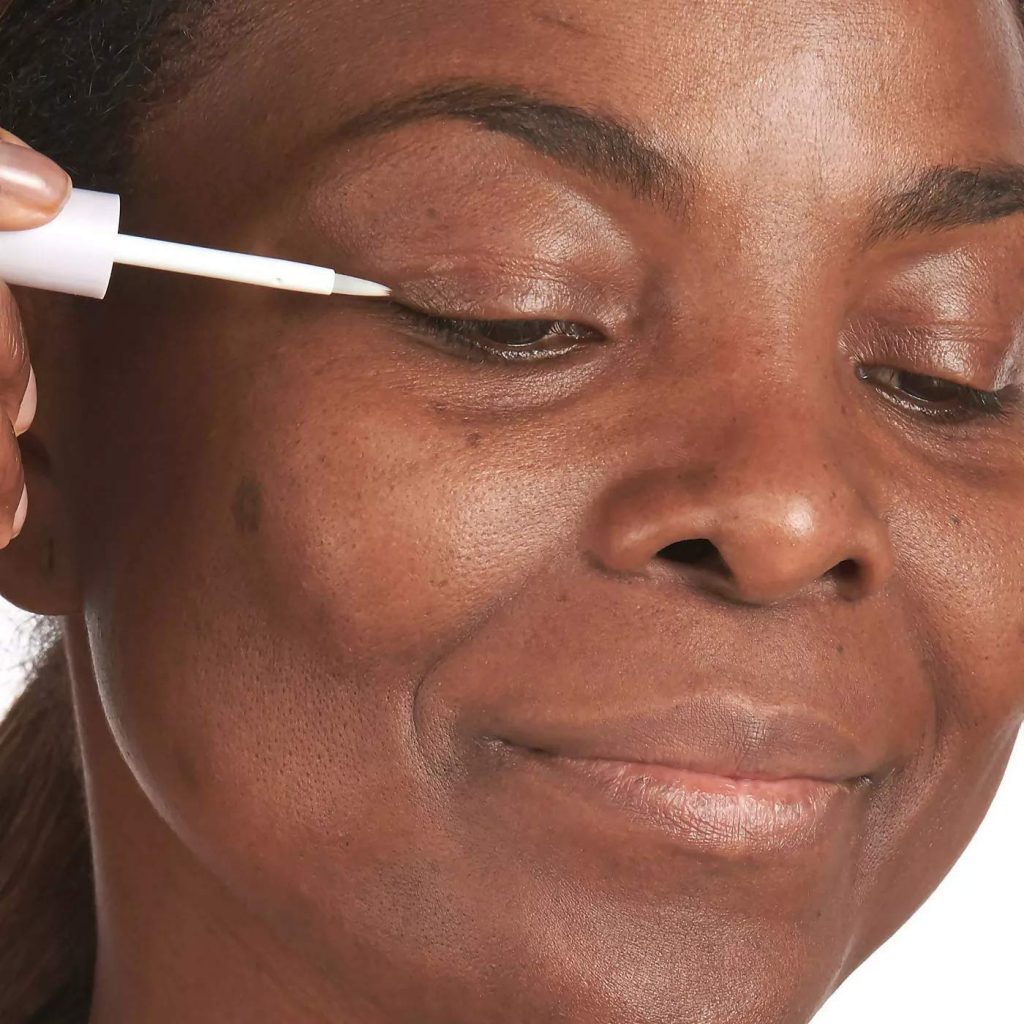 This means no obvious marks are left on your eyes if you use No7 Fanomenal Lash Serum during the day. A thicker formula also means it is less likely to run into your eyes, even if the applicator is less than perfect.
Like most lash serums, you can use No7 Fanomenal Lash Serum on your brows, as well.
Making the product an effective multitasker means that those who don't see a difference in their eyelashes can try the product on their brows for better results.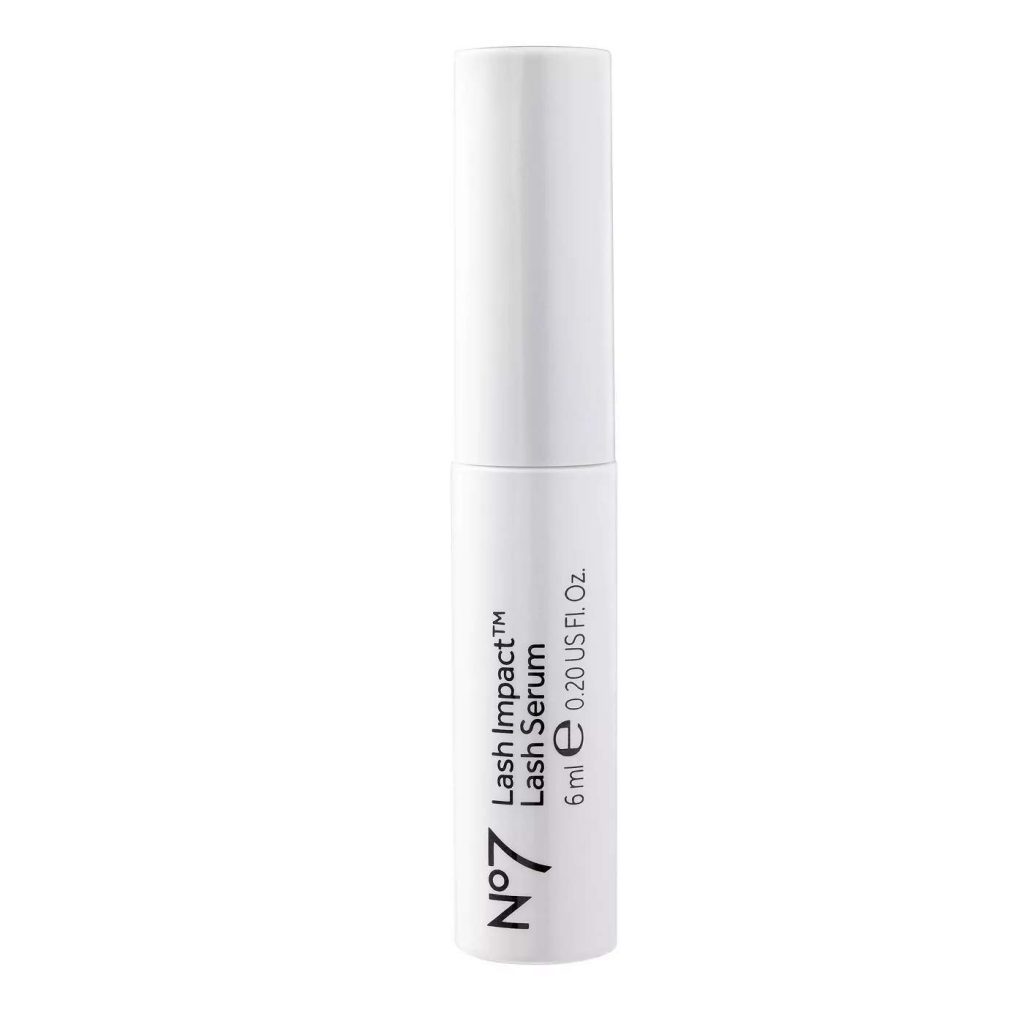 No7's product can strengthen brittle lashes and does improve the lash length of already short lashes, but it is a relief to know that if you purchase this product and aren't happy with its effects on your lashes, you can still get some use out of it on your brows.
Overall, we think No7 Fanomenal Lash Serum is worth it for those whose lashes really need some help in the length and strength departments.
Like all lash products, you have to be patient with No7's serum, with about eight weeks standing between you and longer lashes.
But with a generously sized 6 mL bottle at its current price point on Amazon, you do get a good amount of product for the price.
BOOTS No 7 Fanomenal Lash Serum Ingredients
Aqua (Water), Glycerin, Butylene glycol, Disodium phosphate, Phenoxyethanol, Betaine, Xanthan gum, Tocopheryl acetate, Sodium PCA, Panthenol, Methylparaben, Sorbitol, L-cystine, Hydrolyzed keratin, Sodium hyaluronate, Retinyl palmitate, Ascorbyl glucoside, Serine, Glycine, Glutamic acid, Lysine, Sodium phosphate, Alanine, Arginine, Threonine, Tetrapeptide-21, Proline, Sorbic acid, Biotinoyl tripeptide-1, Tocopherol, Propylparaben
No 7 Fanomenal Lash Serum Side Effects: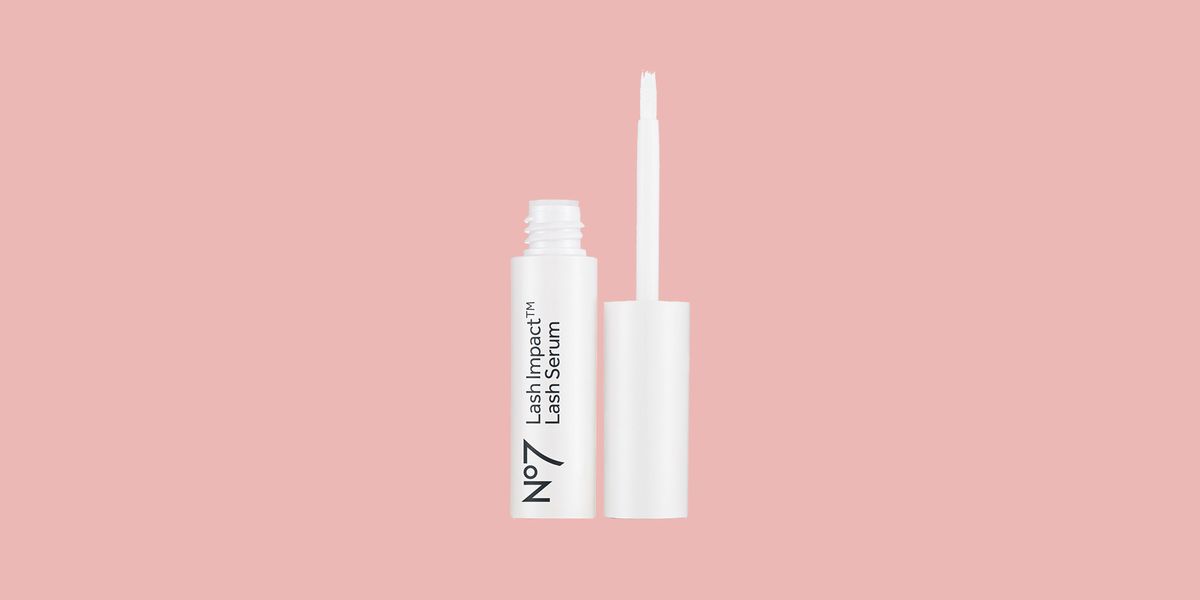 This is a very useful product but it can also sometimes result in its side effects which may be very harmful to you.
Some of its side effects are:
Skin Discoloration:
This side effect may be caused due to the excessive application of this eyelash serum. You can only get rid of this side effect if you apply that unbelievably huge brush carefully and precisely.
If you have mistakenly applied any excess serum, then be very careful to wipe it away immediately and gently.
Stings in the Eyes & Even Skin:
Another side effect that is caused by this eyelash serum is the stings in the eyes. This is caused because the brush of this eyelash serum is very thick and the chances of them entering your eye accidentally are very high.
If it enters your eyes accidentally it will cause them to stink badly so you must be very careful in applying this serum.
You must keep in mind to have less quantity of the liquid because too much of this will irritate your skin as well.
Pros and cons:
Pros:
Affordable:
The best thing about this eyelash serum is that it is extremely affordable. Any woman belonging to any class in easily buy it.
It comes only at £16. So with this price, anyone can think of it and use it regularly.
Hypoallergenic:
The company claims that all the ingredients that are used in this eyelash serum are completely natural and organic.
So so you will never experience any allergic reaction and it is completely hypoallergenic. However, some of the customers have reviewed this statement.
Easily available:
You can get this product from any store. It is also available in several online stores. So there is no problem with accessing this product.
Noticeable lashes:
This is one of the best eyelash serum if you are having the short and unnoticeable lashes. It will make a significant change in the volume of your lashes and make them noticeable.
Cons:
Causes irritation in the eyes:
Contrary to its claim as hypoallergenic, some customers have reviewed and complaint about the irritation in the eyes after using this eyelash serum.
So this may sometimes irritate even it consists of all the natural and organic ingredients.
Application is difficult:
As we have mentioned before as well that its applicator brush is extremely thick and unbelievably large. So it is usually difficult for the user to apply it with perfection.
They are applied in the same way as a liquid liner and there are many chances of excess application which may cause a problem for you.
Runs out too quickly:
We know that this comes up with a very low price but at the same time, it gives you a very low quantity as well. The quantity is too low that you will have to buy this product again and again.
Not for average lashes:
If you are a person who is having the average lashes then it won't give you any visible or significant results. This eyelash serum is only made for those who have short and unnoticeable eyelashes.
Things to know about No 7 Fanomenal Lash Serum:

Works better on eyebrows:
This eyelash serum will give you a better result on the eyebrows than the lashes, even this has been designed for the eyelash growth.
It will easily give you thicker eyebrows instead of giving you the longer lashes.
It only Repairs your lashes: 
This product has been reviewed positively about the darkness and volume of the eyelashes but there are no reviews about the length.
Even after using it for 8 weeks, you will not have any noticeable change in the length.
Eyelashes return after not using it:
This product will only guarantee the improvement in your eyelashes if you keep on using it continuously.
But if you stop using this product, your eyelashes will return to its previous condition.
Ingredients used in No 7 Fanomenal Lash Impact Serum: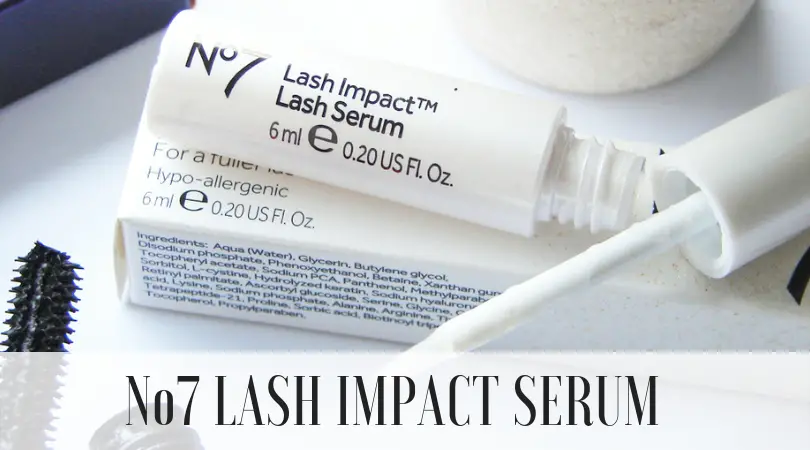 Now we'll go through the essential ingredients one by one:
Disodium phosphate:
This is a very essential ingredient.
The purpose of this ingredient is to act as the inhibitor of corrosion and the buffering agent.
Ascorbyl glucoside:
This is a vitamin and its purpose is to act as an antioxidant which ultimately brightens your skin and makes your eyelashes smoother.
Retinyl palmitate:
This ingredient will give a new and improved look to your damaged lashes while acting as a strengthening agent.
Sodium hyaluronate:
This is also a very essential ingredient that boosts the growth of your hair. This product gives the volume to your lashes.
Hydrolyzed keratin:
This ingredient goes deep into your lashes and its purpose is to reduce the breakage and the splitting of your lash hairs.
Butylene glycol:
This ingredient gives antimicrobial properties to the serum and makes it an irritant and non-toxic.
Does it really work?
This product will absolutely work by giving you significant changes.
The unique ingredients which are described above will definitely provide the volume and strength to your eyelashes.
Yes, it will not give a significant change in the length but will make your eyelashes improved and attractive.
More about No7 Fanomenal Lash Serum
There are a few of the commonly asked questions that you may have in your mind about this No7 Fanomenal Lash Serum and here we are going to answer those queries for our readers!
This is a high-quality No7 Fanomenal Lash Serum and you are free to use and apply it on your eyelashes.

It boosts your lashes growth and works remarkably. Furthermore, it runs and works on the boosting formulation. This serum claims and promises to stimulate your lash growth.
The primary purpose of using this serum is to improve the overall health status of your natural hair follicles.
Moreover, this reviewed lash serum is packed and encompassed by lots of conditioning peptides. It is made of fatty acids for the sake of stimulating as well as promoting the lash growth of yours.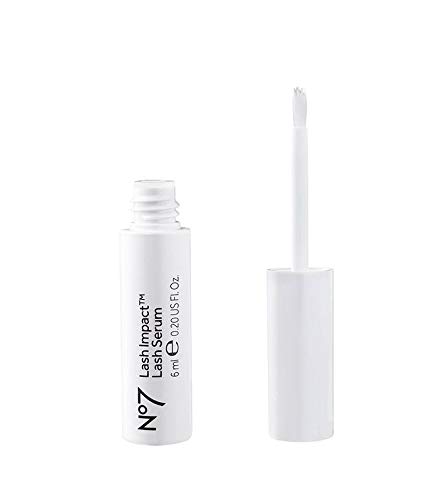 Make sure that you do apply this No7 Fanomenal Lash Serum regularly and consistently to see the best results. Most noteworthy, it extends and prolongs the telogen phase of your eyelash growth.
This reviewed product guarantees to strengthen up your eyelash growth cycle and this is the best part about it.
Hence, if you want to keep your lashes all stronger and also thicker, then do try out this No7 Fanomenal Lash Serum and share your feedback with us.
Power of No7 Fanomenal Lash Serum
We are sure that you will get extensive benefits from this lash serum. It is specially made for those girls who have thin and short lashes.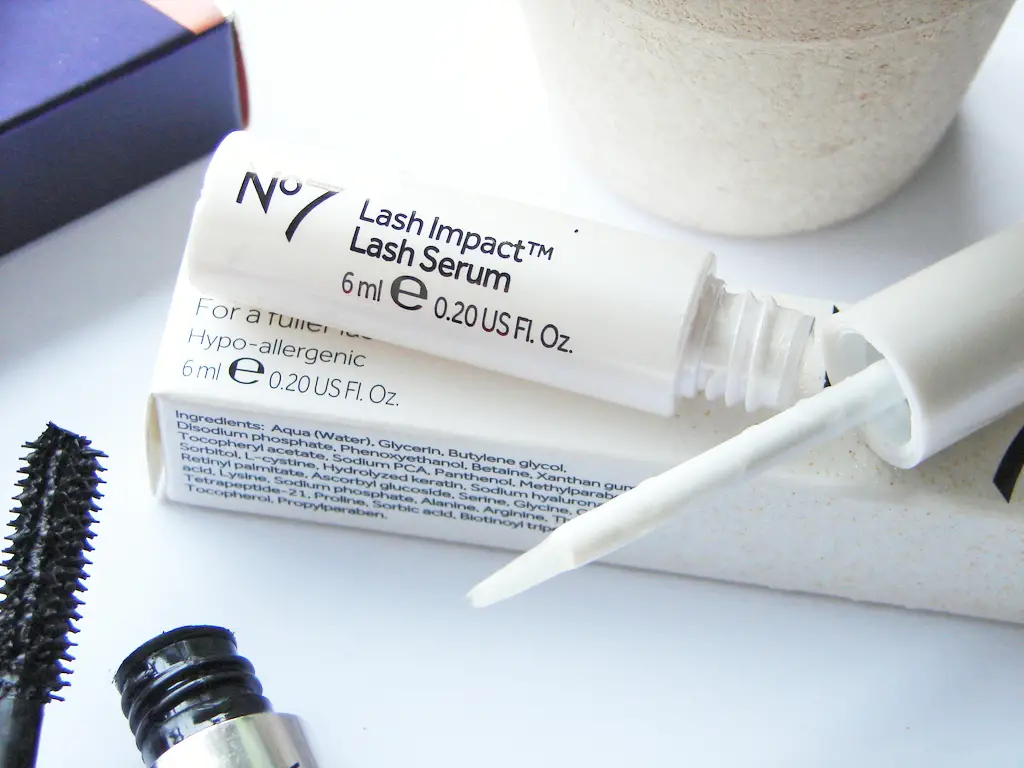 If you think that your eyelashes are weak, then using this serum is recommended and best for you. On the other hand, if you have experienced and come across a breakage of lashes or witness the premature lash loss, then this is an appropriate product for you.
Thus, if your natural lashes have started to become more kind of delicate or they have tended to become weak over time, then get your hands on it.
How To Ideally Use This No7 Fanomenal Lash Serum?
To get the desired results from this reviewed and subjected product, you can use this product for about a time frame of four to six weeks. It is right after two to three weeks that you will see the expected results.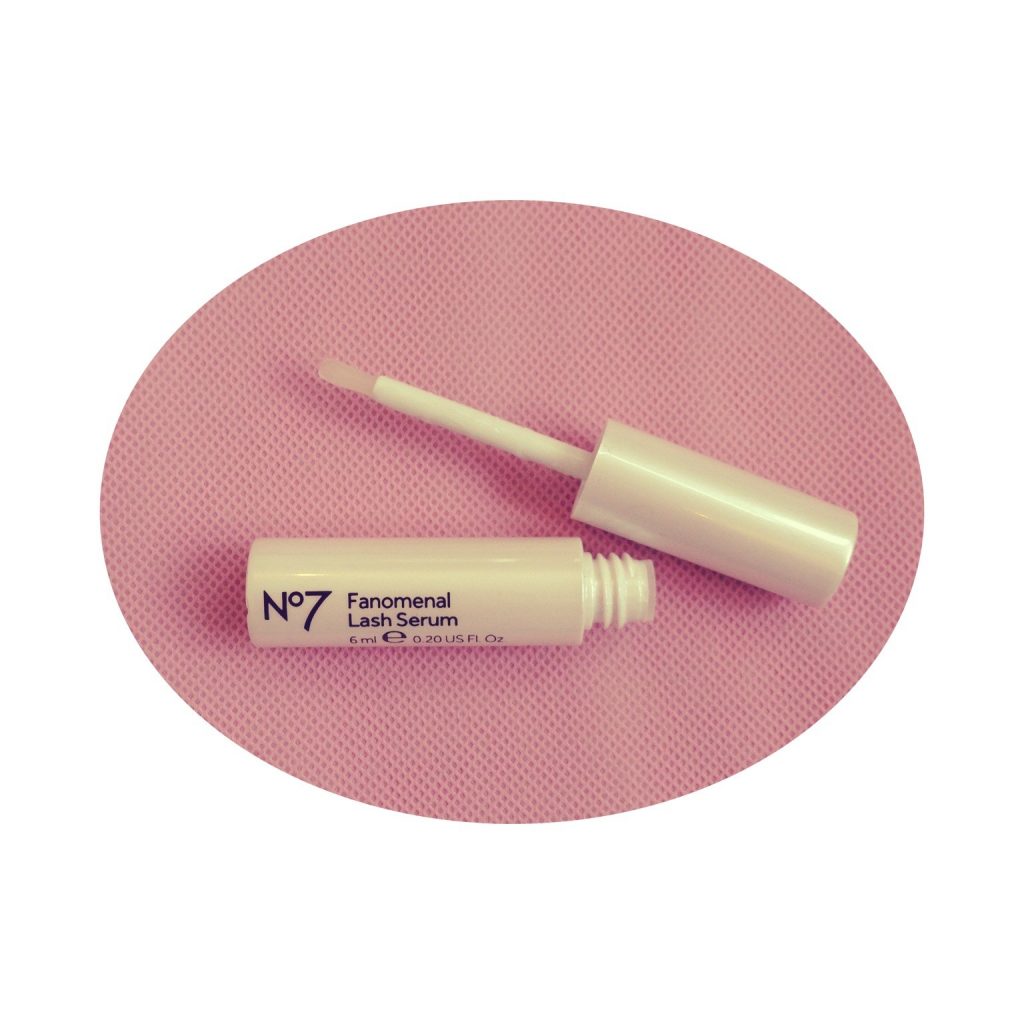 Furthermore, it is two to three times in a day that you can apply this great and top-quality lash serum
You need to apply this serum right on to your lash line for about 2 to 3 times. If you have put on contact lenses, then remove and take off the first and then apply this serum.
Moreover, it is during any time of the day that you can apply this serum.
Besides, you should clean your lash line and then apply its coating to it. Your lashes have to clean and also bare to carry out this application process.
This serum is simple, quick, and easy to clean. Use it during morning and evening times and see the amazing results.
We are confident that this lash serum will bring the desired and increased fullness and also maximum length onto your eyebrows.