If you agree with the motto that "beauty must go hand in hand with health," you've already got one reason to check out Nanolash. Does Nanolash act on its motto, though? First, let's see what the product claims.
What Nanolash Claims
Nanolash promises to improve your lash length and strength, as well as creating denser and more vibrantly colored lashes (aka darker lashes, as a lot of eyelash products promise). You should see these results in just one month, which is an average promise for a lash serum. Nanolash claims that within that month, your lashes should grow up to 50 percent longer.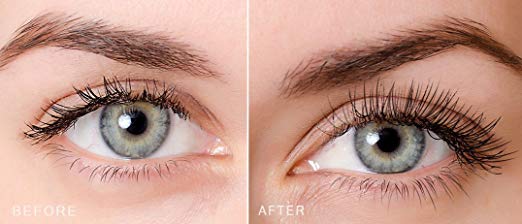 Use this product to condition your lashes and the skin around your eyes. Nanolash should also coat your lashes in a protective layer to prevent breaking. Something we find interesting is Nanolash, while it can be used by anyone, also recommends itself for those experiencing hair loss due to chemotherapy, which is a nice consideration if the product works.
This conditioner also boasts a unique formula with natural ingredients and an overall "top quality" product. We'll break down the ingredients in a bit, but know that Nanolash says its ingredients won't cause allergic reactions and are also non-irritating. Overall, the product says it is "the best solution for sensitive eyes".
Nanolash's results are clinically proven and backed by an independent study, and the product is ophthalmologist-tested. It claims to have a worldwide base of satisfied customers, as well.
The product should be safe to use up to 12 months after opening. Nanolash also says it is safe for contact lens users and for those who have eyelash extensions. As with many lash products, once you get the desired effect, you should use Nanolash two to three times a week to maintain results.
That's a lot of promises and information, all courtesy of Nanolash's website, but can the product stay true to its word? Let's see if the ingredients help back up the claims.
Nanolash Ingredients Breakdown
Aqua, Trifluoromethyl Dechloro Ethylprostenolamide, Euphrasia Officinalis Extract, Sodium Chloride, Alcohol Denat, Benzalkonium Chloride.
Trifluoromethyl Dechloro Ethylprostenolamide is simply a derivative of prostaglandin, the active ingredient in many lash serums that can also alter the color of your irises or skin. Because of that, Nanolash can alter the skin color around your eyes, but shouldn't do the same to your irises.
Euphrasia Officinalis Extract is Nanolash's natural ingredient, known as Eyebright extract. This is the conditioning agent of the serum.
Sodium Chloride is simply table salt, used as a thickening agent, and while it is considered safe by the FDA, it could lead to eye irritation if you get the product in your eyes.
Alcohol Denat. is short for denatured alcohol, typically used as an anti-foaming agent in cosmetic products and is recognized as a safe ingredient.
Benzalkonium Chloride is used to prevent the growth of bacteria, which is definitely a good thing, but if the ingredient is in too high of a concentration, it could cause skin and eye irritation. If you are very sensitive to this ingredient, you may want to test your skin's reaction to Nanolash before using it on your eyes.
Nanolash Review
Like many lash serums, Nanolash is easy to apply and should be applied once a day. From there, it absorbs quickly, which means you won't have to wait forever for the product to dry before going to bed. Now whether or not Nanolash will give you the results you desire is a different question.
Nanolash is hit or miss when it comes to improving lash length, strength, and volume so if you're looking for a 100 percent guarantee, this product may not be for you. If you're looking for a lash product on the cheaper side, Nanolash also may not be for you considering it's not the cheapest priced lash serum for a 3 mL bottle.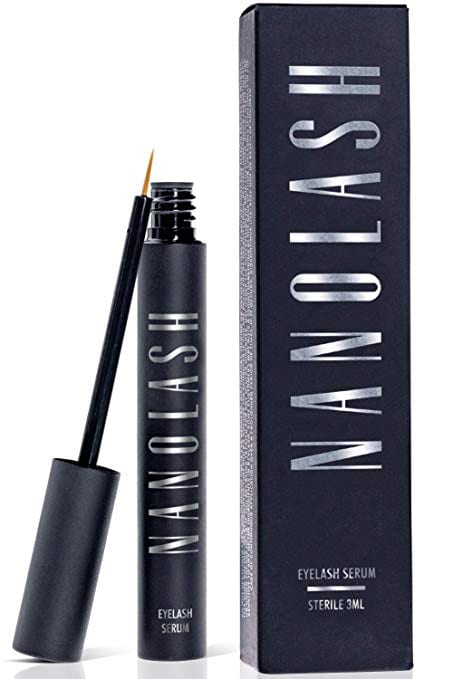 But Nanolash does come with the chance of seeing great results in a matter of four to six weeks and at its price, it sits in the middle of the range for lash products. Nanolash would also be a good choice if you're looking for a product with more natural ingredients.
Of course, with natural ingredients you always run a slight risk of having a reaction. If you have very sensitive eyes and/or skin, or if you think you might be allergic to any of Nanolash's ingredients, it's probably wise to save your money.
Overall, though, if your skin and eyes aren't extremely sensitive and you have a bit more room in your budget, we think Nanolash is worth a shot.